'The Crown' Filmed Princess Diana Scene Inside Kensington Gardens: 'They Selected A Spot Which Can Almost Be Viewed By Prince William From His Bedroom Window,' Insider Dishes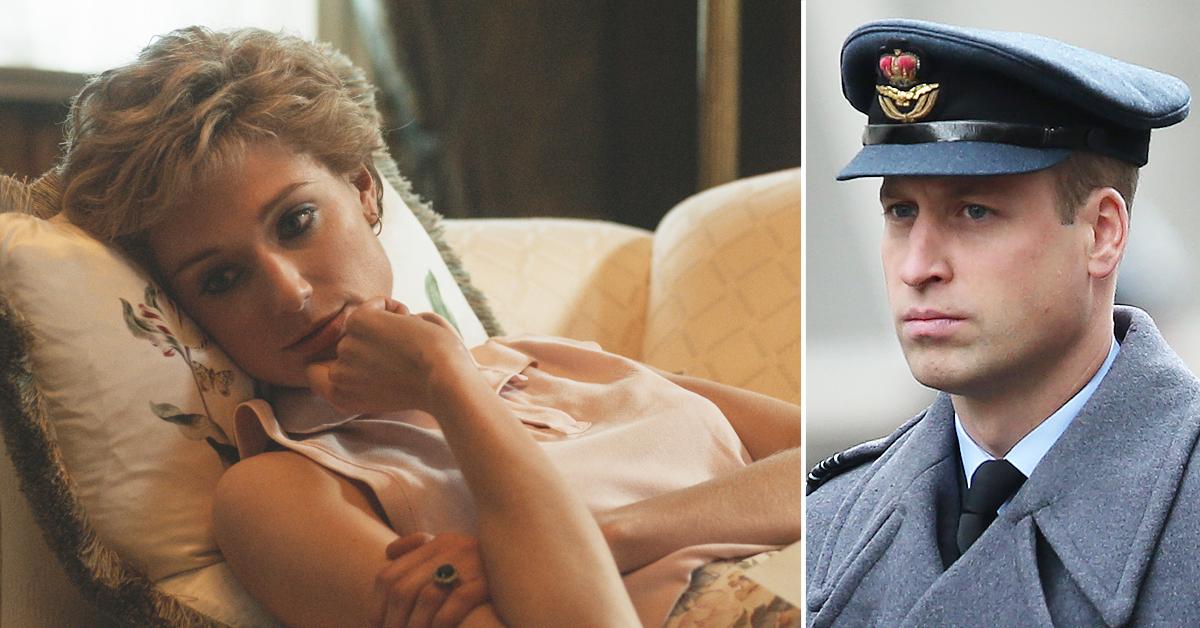 Awkward! Elizabeth Debicki was recently spotted filming a scene for The Crown, in which she wears Princess Diana's "revenge dress" — the same night Prince Charles admitted to being unfaithful on television — and everything was supposedly documented inside Kensington Gardens, a.k.a. right near Prince William's residence.
Article continues below advertisement
"They could have chosen any location to recreate this scene, but they opted to select a spot which can almost be viewed by William from his bedroom window," an insider said, The Sun reported. "Just imagine if he had seen. There's also likely to be questions asked about how any permission was given to use a royal park to film a drama which the royal family has been so deeply unhappy about. But even more bewildering is the fact The Crown was allowed to film in a park, which is also the home of Prince William."
Article continues below advertisement
This comes after Princess Diana's close pal Jemima Khan quit the series, as the late princess' story was not being "told as respectfully or compassionately as I had hoped."
Following Khan's exit, royal expert Angela Levin was upset that Prince Harry — who has a huge deal with Netflix — didn't stand up to the streaming giant and protect his mother, who died in 1997.
Article continues below advertisement
"Harry has remained absolutely silent about Netflix," she stated. "He should tear the deal up and make a stand for his mother. What's more important? Money or defending his mom? It's astonishing he can't find his voice on this."
Earlier this year, the dad-of-two shared his thoughts about the series, which is based on the royal family.
"It gives you a rough idea about what that lifestyle, what the pressures of putting duty and service above family and everything else, what can come from that," he said. "I'm way more comfortable with The Crown than I am seeing the stories written about my family, or my wife, or myself. That is obviously fiction – take it how you will. But this is being reported on as fact because you're supposedly news."