'Tension Is Brewing' Ahead Of Prince William & Prince Harry's Reunion, 'Everyone Is Bracing For A Showdown,' Source Says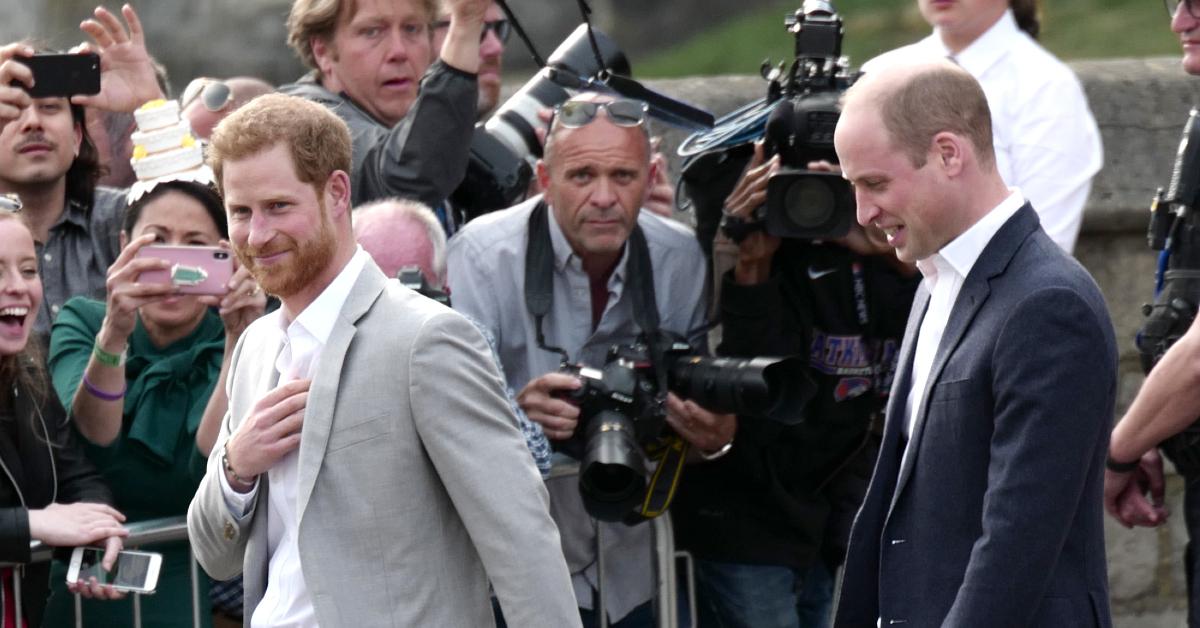 No peace in sight? Prince William and Prince Harry will come face-to-face in July — and it seems like the dad-of-three will not hold back when speaking to his younger brother.
Article continues below advertisement
"The royal family, especially Prince William, is sick of all the drama being played out so publicly," a source told In Touch, adding that "tension is brewing" ahead of the brothers' reunion on July 1.
"They've agreed to put their issues [aside] in public, but behind closed doors, everyone is bracing for a showdown," the insider explained. "[Harry and William's] relationship has been strained for months. They're due for a long talk to hash out their issues."
Article continues below advertisement
Harry and his wife, Meghan Markle, left the royal family in 2020 and moved to California. Not too long after, they aired out the family's dirty laundry and even claimed that someone in the royal family was "concerned" over Archie's skin color.
Article continues below advertisement
Since then, things have been tense between the siblings. The two are set to unveil Princess Diana's statue soon, but it may not be a happy occasion.
"They will both move heaven and earth to be there. They commissioned the statue together. It is very important for them," a source said about the upcoming presentation. "There is, of course, hope the memory of Diana can repair their relationship but that seems a long way off right now."
Article continues below advertisement
"The problem they've had so far is that any conversation with Prince Charles or Prince William it seems to be aired on U.S. TV first and the whole thing is public," the Evening Standard's royal editor Robert Jobson said of the rift. "Until there is an element of trust between all of these characters, I can't see how they can go forward."
However, it seems like Harry and Meghan are slowly but surely trying to get back on the royal family's good side. "It's no secret that the last year Harry and Meghan have been at war with the royals," a source revealed. "All is not forgiven, but after all the backlash regarding their interviews — which by the way, the pair have no regrets about — they're trying their utmost to maintain a good relationship with the Queen in order to keep the peace."