Spotify Loses $44 Million Thanks to Prince Harry and Meghan Markle, Along With Other Podcast Failures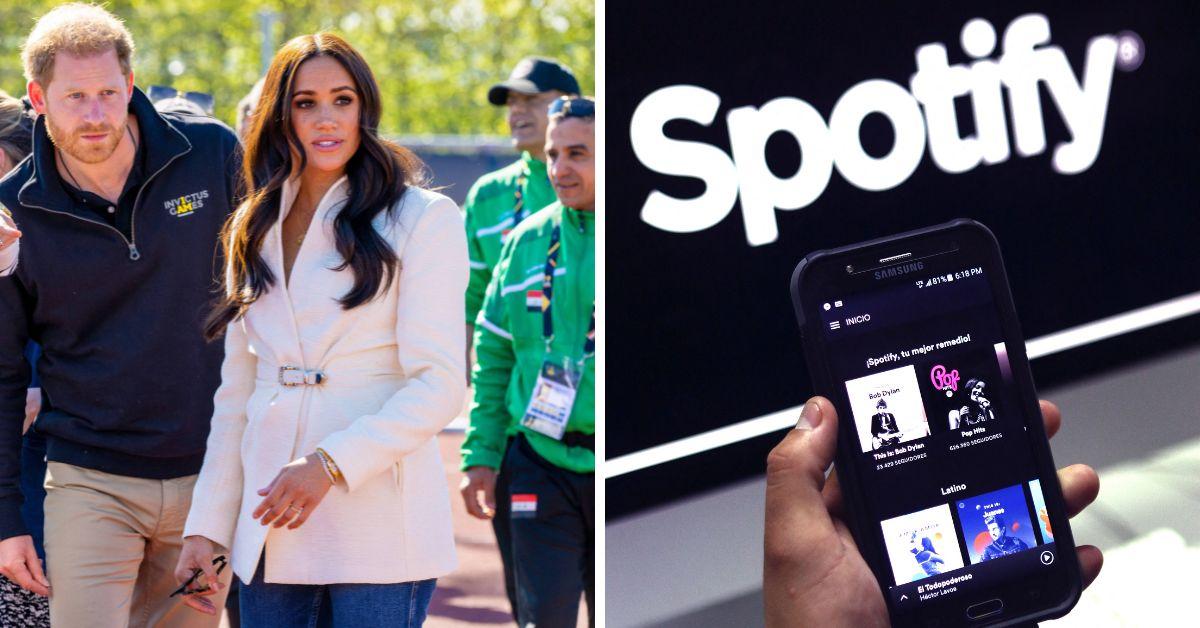 Meghan Markle and Prince Harry have assisted in causing Spotify to hemorrhage a whopping $44 million in losses.
The audio giant shared that the revenue free fall was a consequence of "write-offs and contract termination in connection with rationalizing our podcast content portfolio," which included dumping the underperforming Sussex royals back in June.
Article continues below advertisement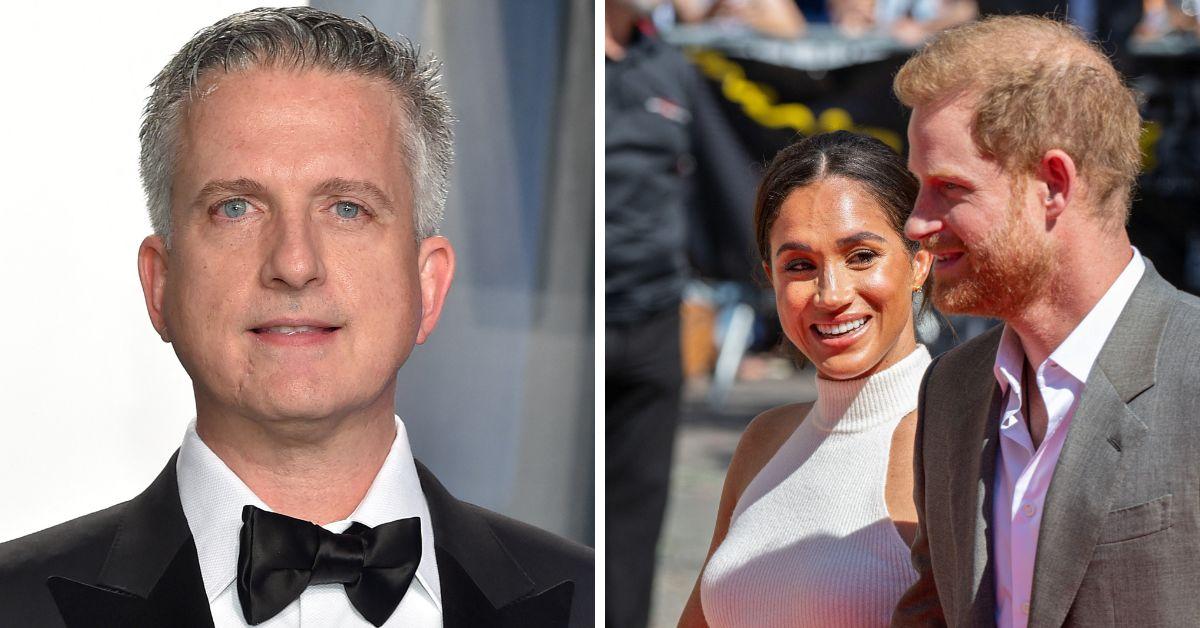 CEO Daniel Ek said the corporation is "stepping out of some deals and relationships that haven't worked out," before admitting, "We overpaid relative to what we should have done."
The company threw an obscene amount of money at Harry and Meghan in 2020, when the Montecito twosome was riding high off of "Megxit" and their reputation as royal rebels. The audio service signed the royals to a contract worth around $25 million that year, and by the time of their termination last month, the pair had only produced 13 podcast episodes over three years, which included Meghan's poorly-rated "Archetypes."
After the couple was finally axed by the platform, Spotify executive Bill Simmons labeled the ex-working royals "f------ grifters." Harry and Meghan, along with other failing audio programs, also caused some 200 job cuts related to the staggering loss in revenue the streamer lost thanks to ill-advised partnerships and investments. It was reported that nearly 30 or so people worked on Meghan's podcast when compared to successful audio shows that employ less than a handful of individuals.
Article continues below advertisement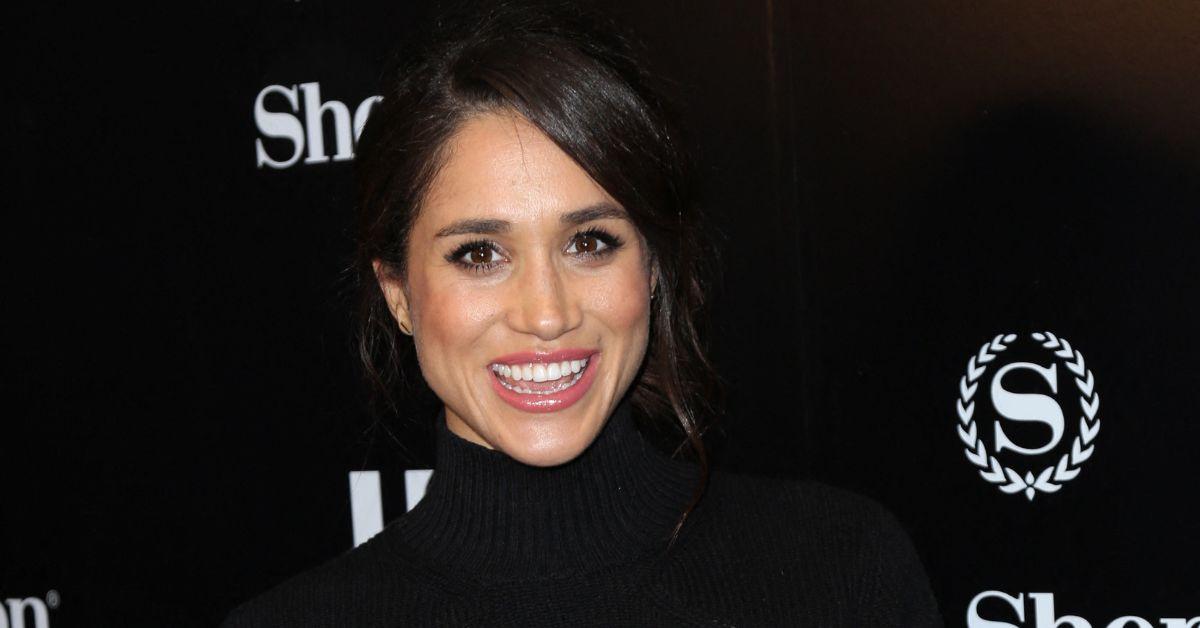 The cracks in the Sussex deal began to show by November 2022, when Season 1 of "Archetypes" ended at a dismal placing in podcast ratings charts. This was a drastic drop in interest since its incredible ratings when it premiered in August. This past January, executive Dawn Ostroff, who enthusiastically helped broker the deal with the Duke and Duchess of Sussex, resigned from the company.
It was further revealed that Meghan may have faked several of her interviews on the show. This was allegedly due to her diva-like behavior when it came to speaking with various academics and authors who were not deemed famous enough to grace her presence, like Mariah Carey or Serena Williams.
Spotify's total loss in revenue was the culmination of numerous podcasts that simply did not perform well, despite the initial consideration that the programs may be hits thanks to the names attached. The numbers show that this was certainly a misfire with Harry and Meghan.
Article continues below advertisement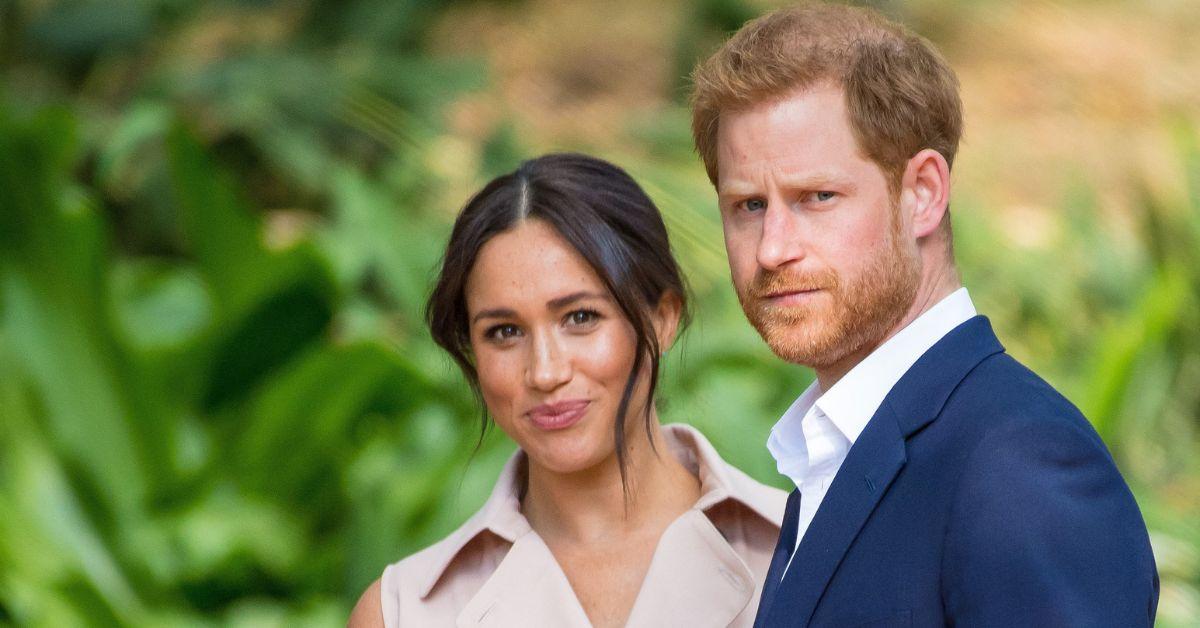 GBN reported on Spotify's revenue losses.