Prince Harry Was Disappointed He Couldn't Manipulate Queen Elizabeth to 'Get What He Wanted' During Megxit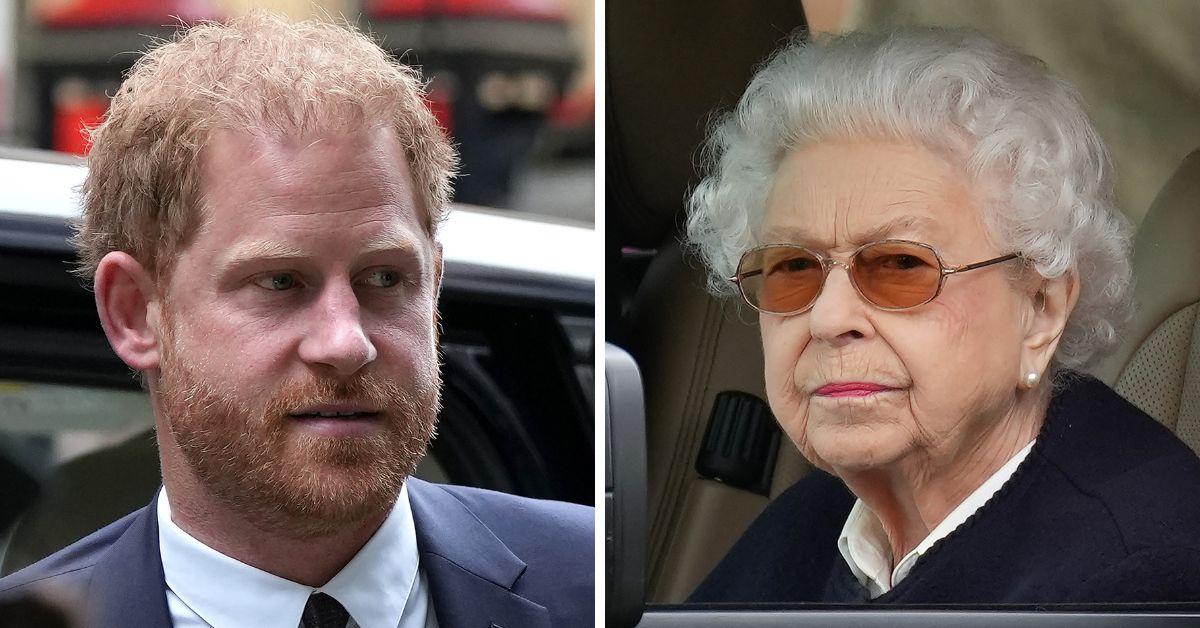 Prince Harry simply "couldn't fathom" that his efforts failed to charm his grandmother, Queen Elizabeth II, into tipping the scales in his and Meghan Markle's favor over "Megxit" in 2020.
A palace source told a publication that when it came to potentially manipulating Elizabeth II, "he wasn't the cheeky chappy who was going to sweet-talk grandma into getting what he wanted."
Article continues below advertisement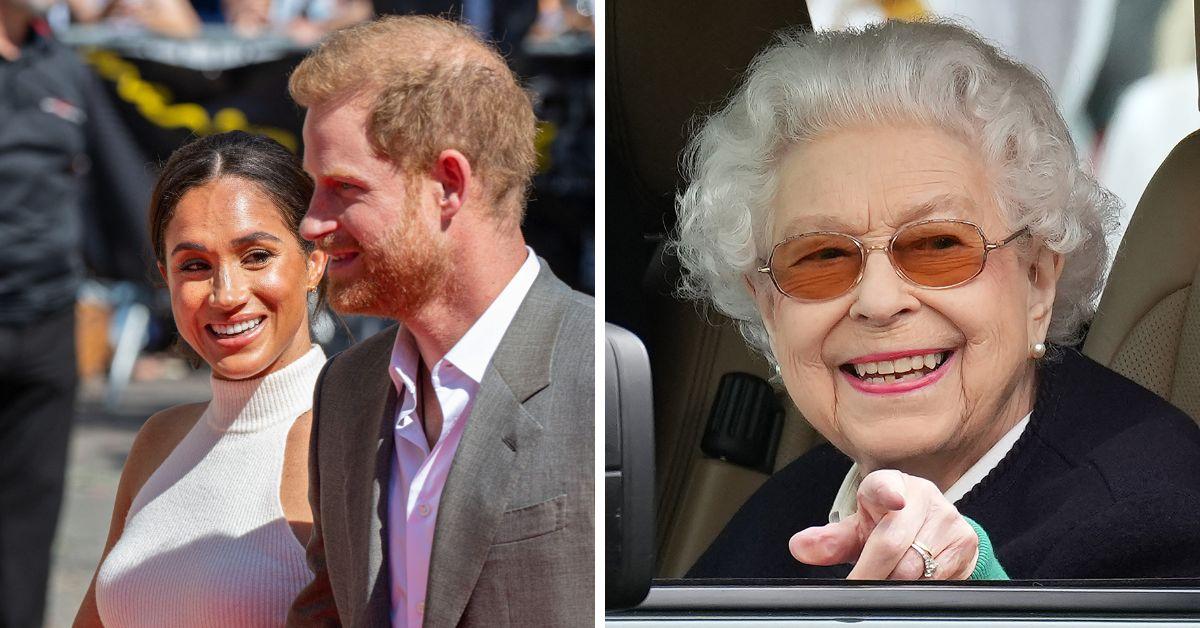 "It became very clear very quickly that [the] goal was not up for discussion or debate. It was terrifying to have my brother scream and shout at me and my father say things that just simply weren't true. And my grandmother, you know, quietly sit there and take it all in," the Duke of Sussex wrote in his memoir, Spare, concerning the infamous "Sandringham Summit" that negotiated Megxit in early 2020.
A palace insider rebuked these allegations made by Harry as "outrageous" and reaffirmed what many suspected: that the late Queen ran her royal court with an iron fist since the 1950s. "Harry never wanted to admit to himself that it was the Queen who said, 'No, you're out,'" the anonymous source shared.
Perhaps this shouldn't have been surprising, considering the late monarch was one of the most revered heads of state in the world for decades and whose reputation for wise pragmatism was well known. Although it was long rumored that the monarch grew close to Harry in her later years, she was never going to allow the nation's top institution to suffer damage for what she saw as personal matters. Elizabeth II's motto was always, "You're either in or out."
Article continues below advertisement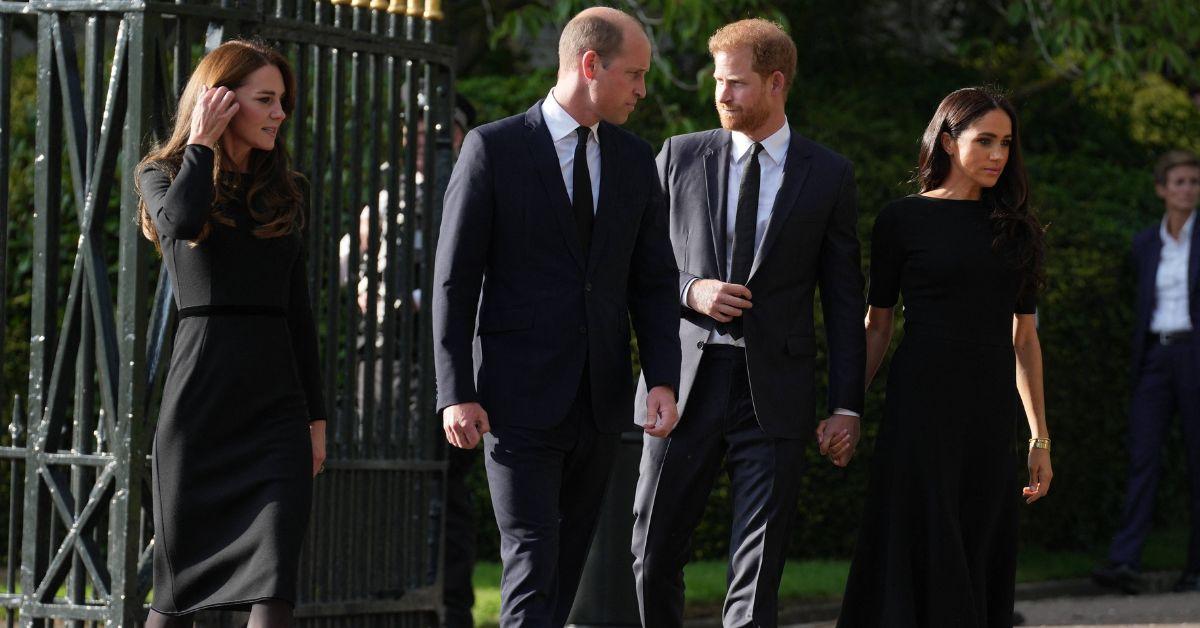 This news comes as the Duke's friends and family members in Britain speak out about missing "the old happy Harry." This is the perception of the prince that was well-known to many before he met Meghan, allegedly. Even though the prince battled constantly against the press and paparazzi and reportedly battled substance abuse years before he met the actress, his clumsy "buffoonery" was seen as something of an endearing trait to some.
"Kate and William have lost count of the number of friends who have remarked about how bad and sad the situation is [with Harry]," the insider observed. A palace source then added, "This summer would have been a perfect time for family bonding. Birthdays are coming up, and they're all kinds of things Harry misses out on."
Harry and Meghan have not returned to the U.K. as a couple since the late Queen's funeral on September 19, 2022. It is reported that King Charles III has not seen his Sussex grandchildren since the summer of 2022.
Article continues below advertisement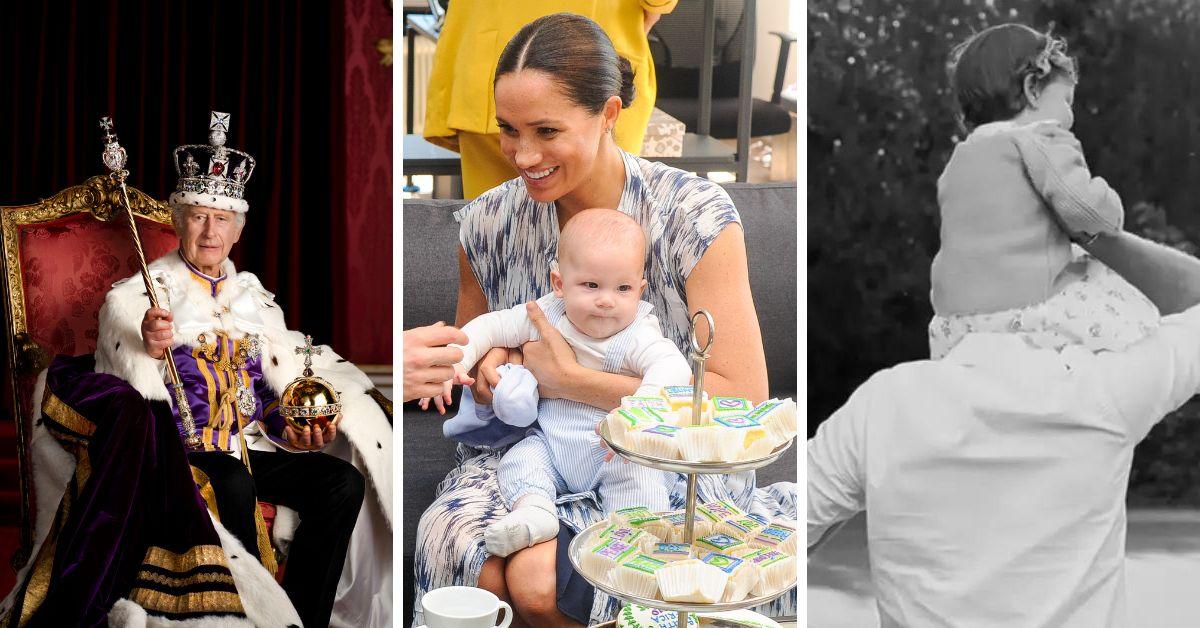 The Mirror reported on palace insider revelations.