Sheikh Mohammed Used Software To Hack His Ex-Wife Princess Haya's Phone During Bitter Divorce Battle, High Court Rules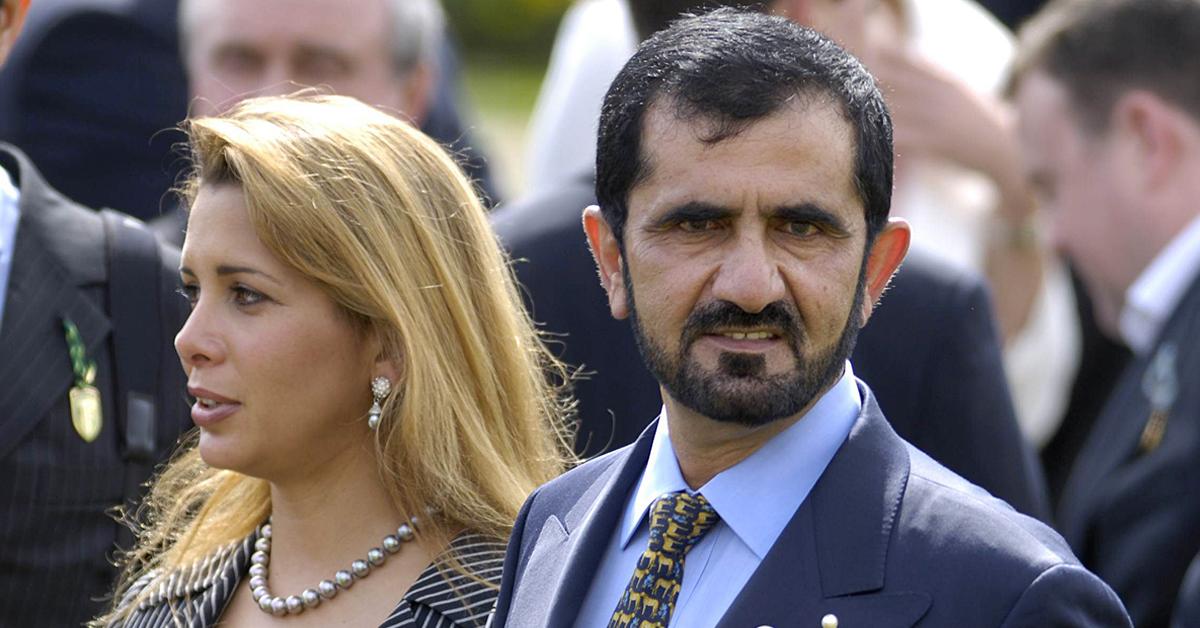 The ruler of Dubai, Sheikh Mohammed bin Rashid Al Maktoum, used software to hack his ex-wife's Princess Haya of Jordan's phone during their bitter divorce battle, the High Court ruled this week.
Article continues below advertisement
Additionally, the Vice President and Prime Minister of the United Arab Emirates hacked "the mobile phones of the mother [Princess Haya], two of her solicitors [Baroness Shackleton of Belgravia and lawyer Nicholas Manner], her personal assistant and two members of her security staff had been the subject of either successful or attempted infiltration by surveillance software. The software used is called Pegasus software and was that of an Israeli company, the NSO Group," the documents state.
The court said the crime was carried out "by servants or agents of the father [Sheikh Mohammed], the Emirate of Dubai or the [United Arab Emirates] and that the surveillance occurred with the express or implied authority of the father."
Article continues below advertisement
According to the BBC, "NSO's Pegasus software, often referred to as 'spyware,' is able to track the location of the individual using the phone, read their SMS messages, emails and messages in other apps, as well as eavesdrop on their phone calls and access their contact list, passwords, calendar dates and photographs. In other words, it gives the hacker complete access to all the data they want to see in their target's phone."
Article continues below advertisement
The president of the court said that the "[hacking] attempt succeeded with a very substantial amount of data "(265MB) being covertly extracted from [Princess Haya's] phone."
For his part, Sheikh Mohammed said he did not commit this crime.
"I have always denied the allegations made against me and I continue to do so. These matters concern supposed operations of state security. As a head of government involved in private family proceedings, it was not appropriate for me to provide evidence on such sensitive matters either personally or via my advisers in a foreign court," he said in a statement.
He continued, "Neither the Emirate of Dubai nor the UAE are party to these proceedings and they did not participate in the hearing. The findings are therefore inevitably based on an incomplete picture. In addition, the findings were based on evidence that was not disclosed to me or my advisers. I therefore maintain that they were made in a manner which was unfair."
Article continues below advertisement
The princess was informed she was hacked after Shackleton — who represents Prince Charles, Prince Andrew and more — said she received a call from Cherie Blair, Tony Blair's wife.
A senior member of of NSO's management team told Cherie that "it had come to their attention that their software may have been misused to monitor the mobile phones of Baroness Shackleton and HRH Princess Haya."
Article continues below advertisement
It was also revealed that Sheikh Mohammed attempted to buy property in London so he could monitor his ex-wife.
"The mother has been living in fear of her life frankly, and in fear of the children's security since April of [2019]," Princess Haya's lawyers told the court.
Sheikh Mohammed has made headlines before, as his daughter, Princess Latifa, has claimed that she is being held hostage by her family, and she called her father "pure evil."