What Happened To Dubai's Missing Princess Sheikha Latifa? Inside Her Escape Plan That Went Sorely Wrong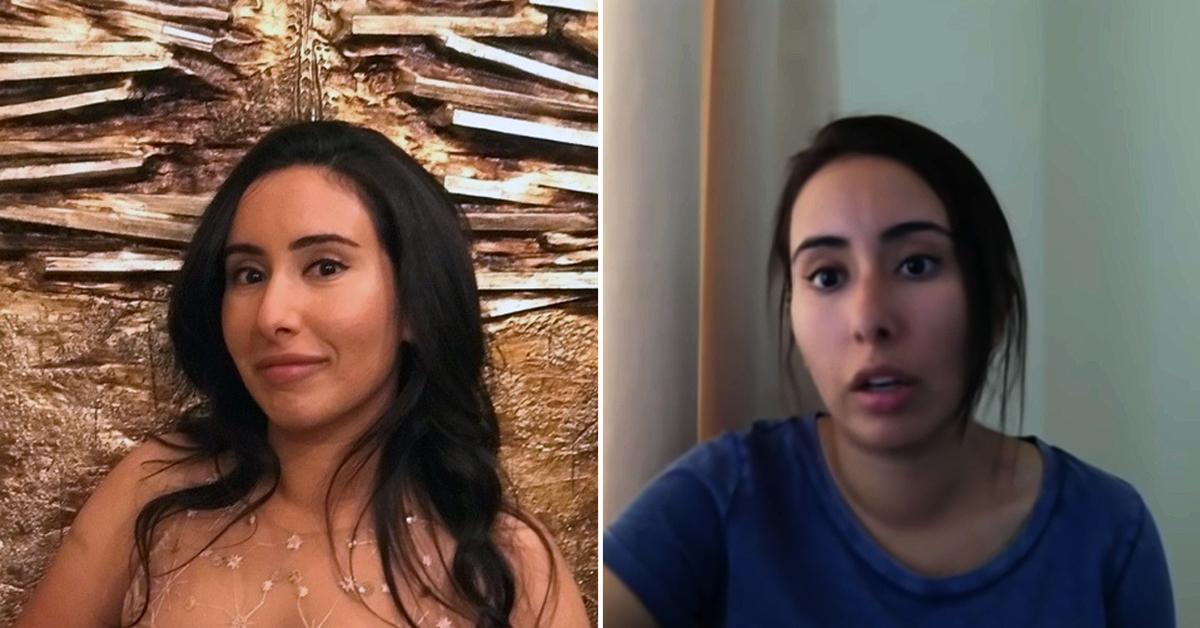 On March 11, 2018, a desperate plea echoed around the world. "If you're watching this video it's not such a good thing. Either I'm dead or in a very, very, very bad situation."
Viewers saw a pretty young woman in a blue T-shirt, her dark hair pulled back in a ponytail. She introduced herself as Sheikha Latifa, a princess of Dubai, and explained that she was preparing to flee from her own country, in secret.
Article continues below advertisement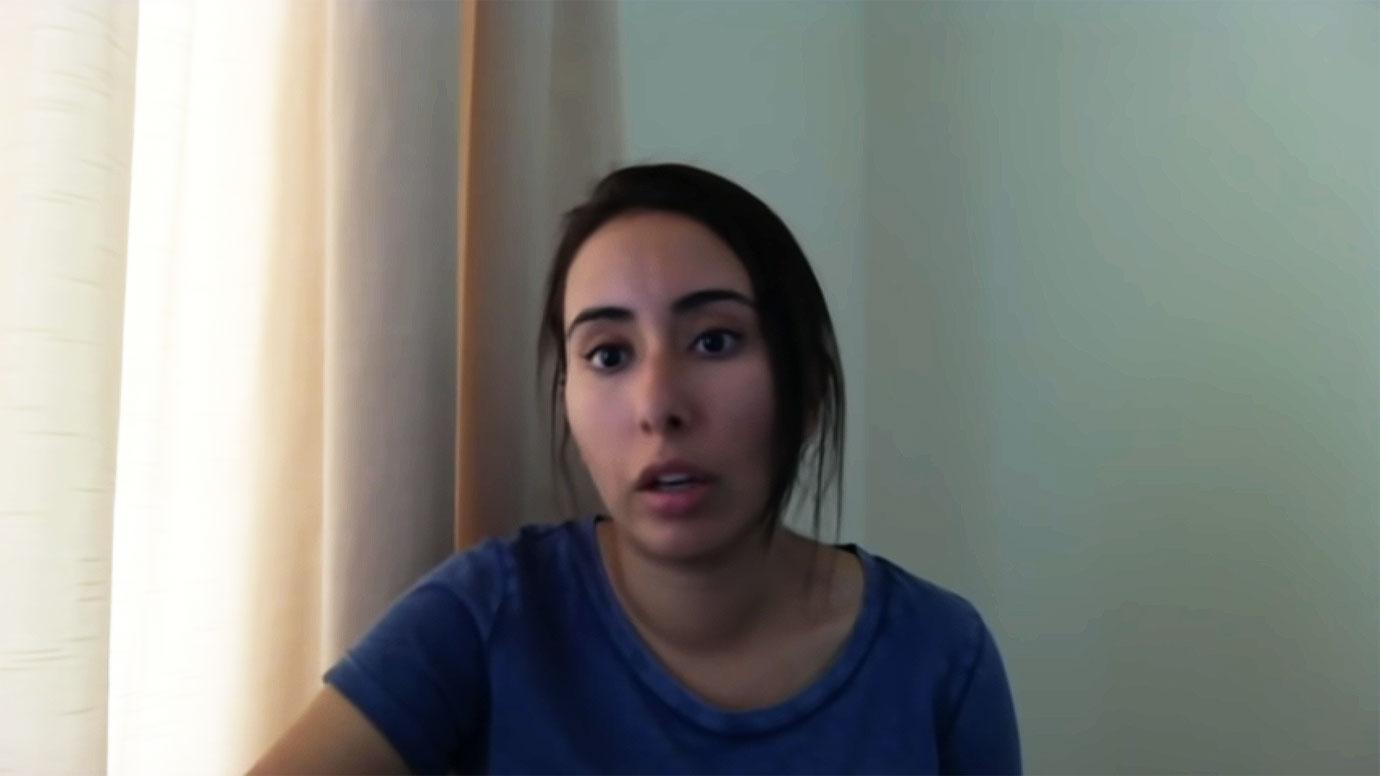 The fact that they were watching the video, viewers were led to understand, meant she had failed. To this day, the now 35-year-old princess has yet to be seen in public.
Her friend Tiina Jauhiainen later remembered the last time she had seen Latifa alive. "There were guns everywhere. Latifa was screaming and kicking. But I was paralyzed with fear. I couldn't say a word. I just wish that I'd said, 'I'm sorry this has failed.' That I'd told her I love her."
Article continues below advertisement
Latifa's story of attempted escape and imprisonment by her own father, the all-powerful leader of the United Arab Emirates, Sheikh Mohammed bin Rashid al-Maktoum, is a tale so shocking that the first people she reached out to for help thought it was a hoax. But today, thanks to the friends who tried to help her escape, and a team of human rights lawyers petitioning the U.N. to demand Princess Latifa's freedom, there is little doubt about the truth of her terrible predicament.
The UAE casts itself as a beacon of metropolitan glamour in the Middle East, a glittering vacation destination for Westerners. But for most of her life, the country's attractions were off-limits to Latifa, one of the sheikh's reported 25 children. She claimed she was virtually imprisoned in the palace, forbidden to go to her friends' houses and escorted at all times by a guard.
Article continues below advertisement
She first made a run for it at age 16, when, in 2002, she was captured trying to cross the border of Oman and was taken back to Dubai, where she was thrown in a prison for more than three years. While incarcerated, she claimed she had been beaten on the orders of her father. In the 2018 video, Latifa alleged "constant torture": "Even when they weren't physically beating me up, they would torture me. They would switch off all the lights ... In solitary confinement ... I didn't know when one day ended and the next began."
Two years prior to Latifa's first escape attempt, one of her older sisters, Shamsa, had made a similar bid for freedom while on holiday at their Surrey estate in England. She had been seized on the streets of Cambridge in an apparent abduction that was never fully investigated by the police. Latifa claimed her sister spent the next eight years imprisoned and had been drugged by her family.
Article continues below advertisement
Upon her own 2005 release, Latifa tried to adjust to the restrictions of her existence. She allegedly wasn't allowed to pursue her dream of studying medicine or even to freely wander the city of Dubai outside her compound, but she was allowed to have hobbies. She took up skydiving and completed some 2,500 jumps. In 2010, she began practicing the Afro-Brazilian martial art of capoeira, which is how she became close with her instructor, the Finnish Tiina Jauhiainen.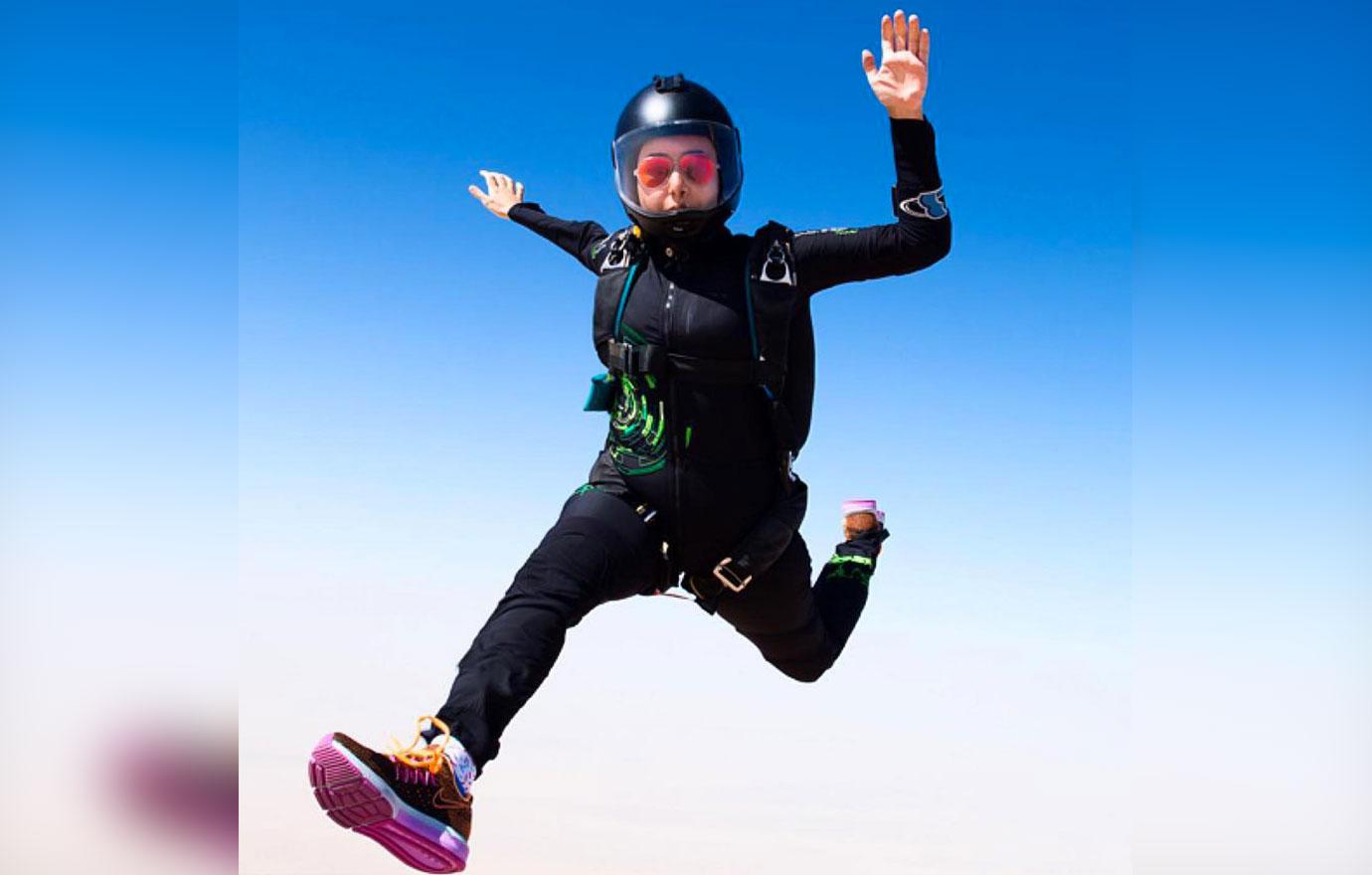 Article continues below advertisement
"I saw her on a daily basis from then on," Jauhiainen later revealed. "Because she's not allowed to work or study, when she starts a new hobby it becomes her purpose for getting up in the morning. She wasn't allowed to study, to work, to travel – or even to go to a friend's house. She had curfews. She was treated like a child. She used to get depressed if she had to spend a day at home. She didn't even call her home a home. She called it a house and hated it."
It was with Jauhiainen that the princess began to plot her second escape bid. The pair reached out to a French former intelligence officer named Hervé Jaubert — who himself had escaped from the UAE after accusations of fraud — and the three hatched a plan: Latifa and Jauhiainen would flee to Oman in Jauhiainen's car and from there use an inflatable raft and Jet Skis to board Jaubert's yacht. They would all sail across the Arabian Sea to India, whereupon Latifa would fly to Florida and claim asylum. It was a dangerous scheme, but as Latifa said in her video, filmed days before her escape, she was "99 percent" sure it would work.
Article continues below advertisement
In case it didn't, she was making the clip as PR insurance against the worst possible consequences. She sent the video to the Australian human rights advocate Radha Stirling, instructing her to release it if she disappeared.
The morning of the escape, the princess and Jauhiainen ate breakfast at their usual restaurant and managed to slip past Latifa's guard to Jauhiainen's car.
At first, it seemed they were going to get away with it. On the drive to Oman they laughed and took selfies, and from the capital Muscat took a dinghy 16 miles off the coast, where they were met by Jaubert. He led them another 15 miles on Jet Skis to the yacht, where his Filipino crew were waiting.
They were giddy with excitement.
Article continues below advertisement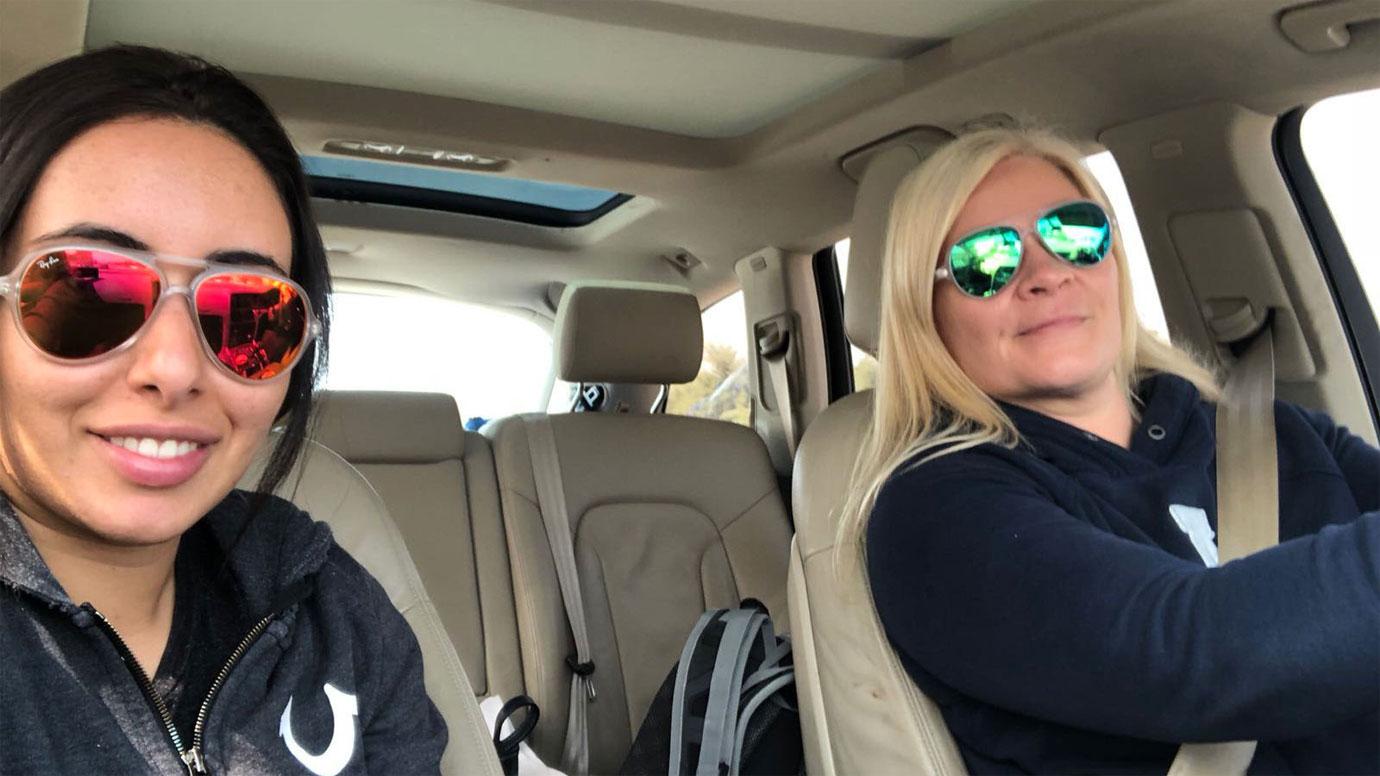 "I joked, 'We're like Thelma and Louise!'" Jauhiainen remembers. "But Latifa said, 'Don't say that — it has a sad ending!'" And little did Latifa know that even as she sailed toward freedom, her captors were closing in on her. Although it was turned off, her phone was being tracked.
Article continues below advertisement
Nine days into the sea voyage, on the night of March 4, Jauhiainen and Latifa were preparing for bed when they heard gunshots on deck. Terrified, they ran into the bathroom and locked the door. Latifa called Stirling and alerted her that they were under attack. Soon, the cabin filled with smoke. Gasping for air, the women stumbled to the upper deck, where Indian army commandos with machine guns threw them to the ground.
Jaubert was lying nearby, gushing blood from his head where, he says, he'd been hit with a rifle. Jauhiainen says, "They were telling me, 'Close your eyes, or we will shoot you right here; take your last breath now!'" The princess, she adds, "was kicking and screaming and fighting for her life. She screamed, 'Just shoot me here! Don't take me back!'"
Article continues below advertisement
It was the last time either Jauhiainen or Jaubert heard from Latifa. The two were taken separately back to the UAE, where they were imprisoned – and Latifa disappeared.
Jaubert alleges he was told, "For what you have done, stabbing the ruler in the back, you are not going to be executed. We are going to pry your flesh, bit by bit, until you die."
However, when human rights advocate Stirling released the video, the story blew up. Jaubert and Jauhiainen were sent home to their respective countries, where they began telling Latifa's story. (The two later fell out.)
Article continues below advertisement
What became of Latifa remains a controversial subject. In December 2018, facing increasing demands to reveal the whereabouts of the princess – or even to prove she was still alive – the UAE released photos of Latifa looking dazed, alongside the former Irish President Mary Robinson. Following that there came a statement, released on Latifa's 33rd birthday: "Her Highness Sheikha Latifa is now safe in Dubai. [Latifa] and her family are looking forward to celebrating her birthday today, in privacy and peace, and to building a happy and stable future for her."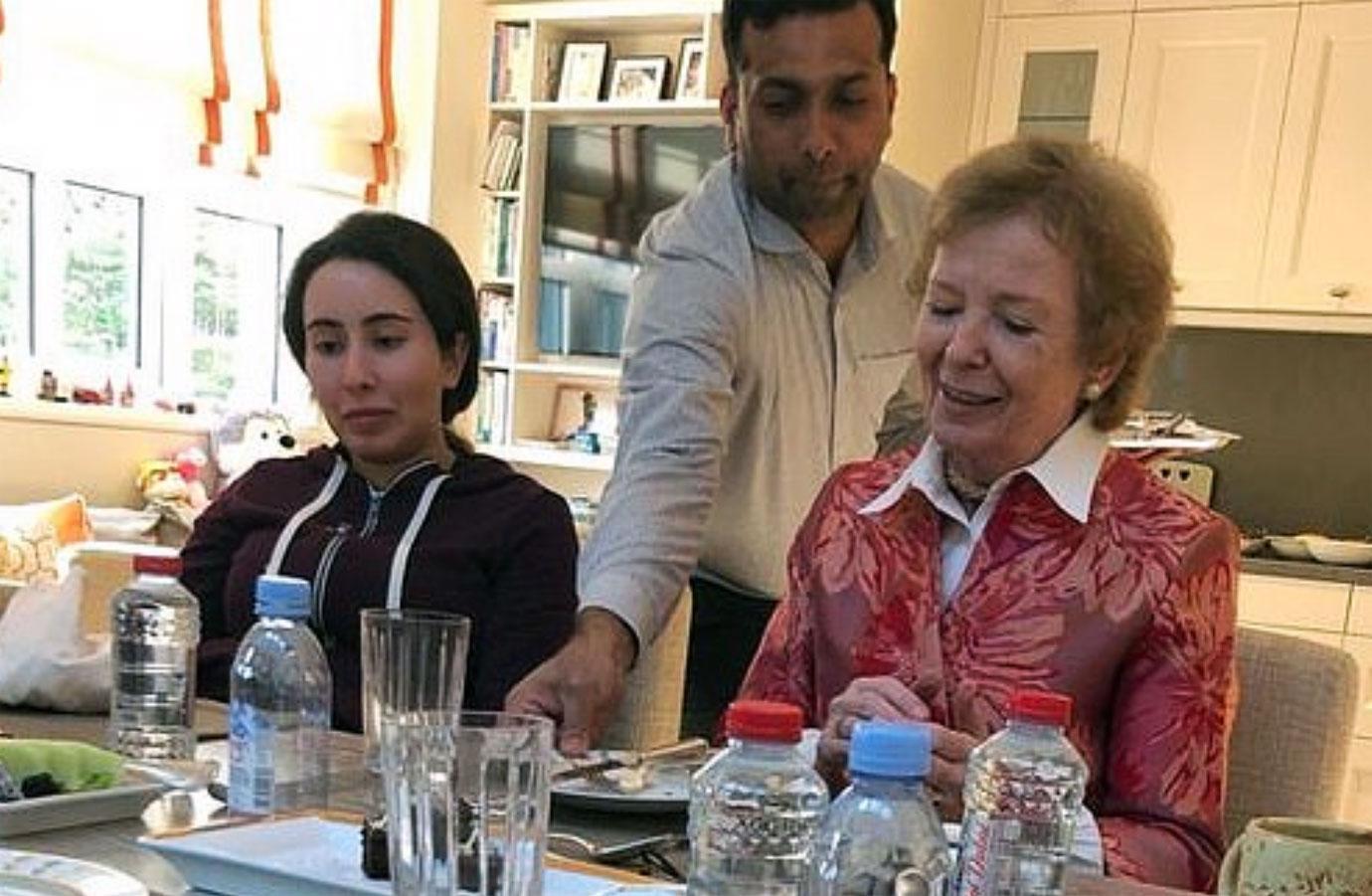 Article continues below advertisement
Robinson confirmed to the BBC she had seen the princess, describing her as "troubled" and "in the loving care of her family" and adding that the family "did not want her to endure any more publicity."
Those comments were met with widespread scorn – Radha Stirling declaring herself "astonished at the extent to which Ms. Robinson appeared to be reciting almost verbatim from Dubai's script."
Ken Roth, executive director of Human Rights Watch, added: "Mary Robinson said in the BBC interview that Princess Latifa is 'a troubled young woman,' though I would be troubled too if I had tried to escape a gilded prison and was kidnapped back into it."
Article continues below advertisement
No further comment has been made by Latifa's family since – and no further photographs or sightings of the princess have emerged.
And the aftershocks keep coming: in April 2019, one of the sheikh's six wives, Princess Haya bint al-Hussein, sought asylum in the U.K. and is now living in London. Reportedly after learning disturbing new details about Latifa's forced return to Dubai and facing increasing animosity from the royal family, she feared for her life.
In March 2020 her fears were upheld by the High Court in London. Haya now lives in a $115 million mansion in central London and has obtained protection under the Geneva Convention to remain in the U.K. with her two children Sheikha Jalila, 13, and Sheikh Zayed, 9. Sheikh Mohammed's attempts to have the children returned to Dubai were denied by that same court, which also ruled that the Sheikh orchestrated the abduction of Latifa and her sister Shamsa.
Article continues below advertisement
"The allegations that the father ordered and orchestrated the kidnap and rendition to Dubai of his daughters Shamsa and Latifa are of a very high order of seriousness," wrote Sir Andrew McFarlane in one of the High Court's rulings. "They may well involve findings, albeit on the civil standard, of behavior which is contrary to the criminal law of England and Wales, international law, international maritime law, and internationally accepted human rights norms."
For the moment, no charges have been made against Sheikh Mohammed for the kidnaps of either Shamsa or Latifa. But campaigners vow they will not be silenced.
"Latifa didn't want her story to be in vain – she wanted to be heard," says Jauhiainen. "For her, it was a life-or-death situation. She always knew the risks, but said she felt she had nothing to lose."