Sarah Ferguson Shares She Has 'So Many Fun Ideas Of Things To Do With My Grandchildren': 'I Love It'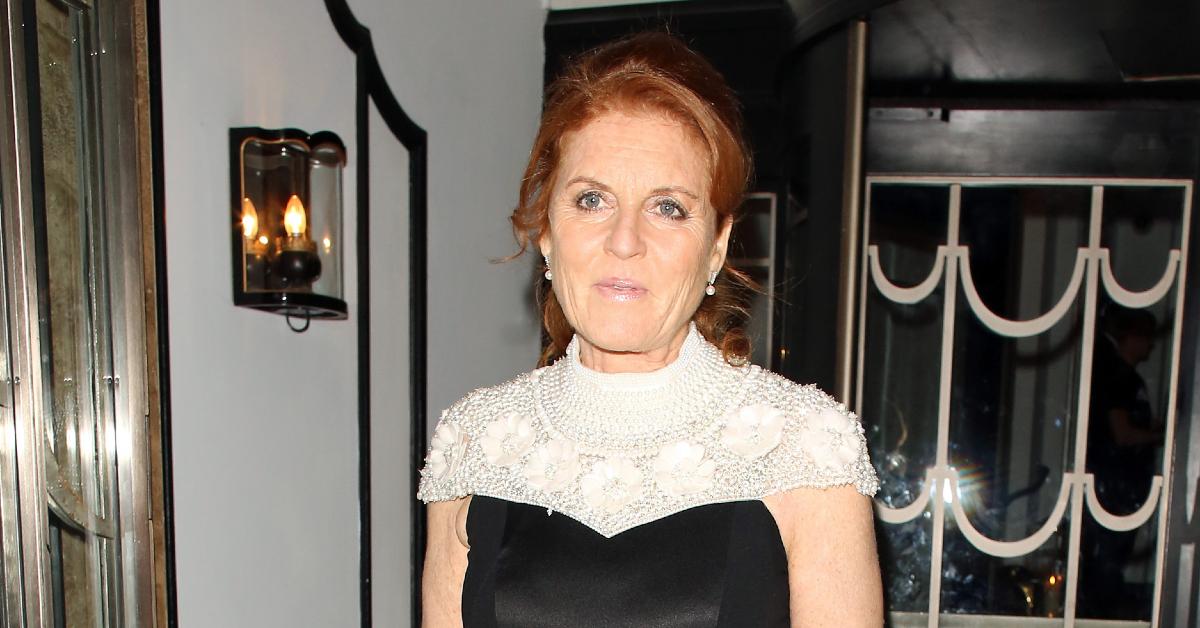 Sarah Ferguson is soaking up time with Princess Eugenie's son, August, and soon enough, Princess Beatrice will also be expecting her first tot.
Article continues below advertisement
"Being 61 makes me a young grandma, and I love it. I smile from my heart every day, because that is how it feels to be a granny," the red-headed beauty told Good Housekeeping. "I have so many fun ideas of things to do with my grandchildren, and of course they're a perfect new audience for all my children's books."
Article continues below advertisement
The mom-of-two also praised her two daughters for being great role models to their children.
"Now, in you as mothers, I see strength, courage and steadfastness, integrity and goodness, and the way you embrace every challenge and moment. It is an extraordinary feeling when your child becomes a mother. Suddenly my little girlies have their own little ones ... such a feeling to get used to," she gushed.
"You have both withstood cruelty in the face of cyberbullying, keyboard warriors and social media trolling. You have stood strong in the face of such adversity. Whatever faces you, still you remain in harmony with life. I always taught you the three C's: — communication, compromise and compassion — and you demonstrate all three. I want you to move onward and upward. Always look up," she continued.
Article continues below advertisement
Ferguson — who recently wrote her first novel — also passed on some wise words of wisdom to her girls.
"When your children walk on their own journeys, please teach them to be authentic to themselves, like I taught you. Tell them to always try to turn to joy —to see nature, hear the birds sing, feel the rain droplets that make trees smile. Believe in fairies and the magic of every day. Never give up on the road to smiles and rainbows, and remember the saying 'This too shall pass, like the clouds in the sky,'" she said.