Sarah Ferguson Comments On Prince Harry's Upcoming Memoir, Believes 'He's Got A Lot To Say'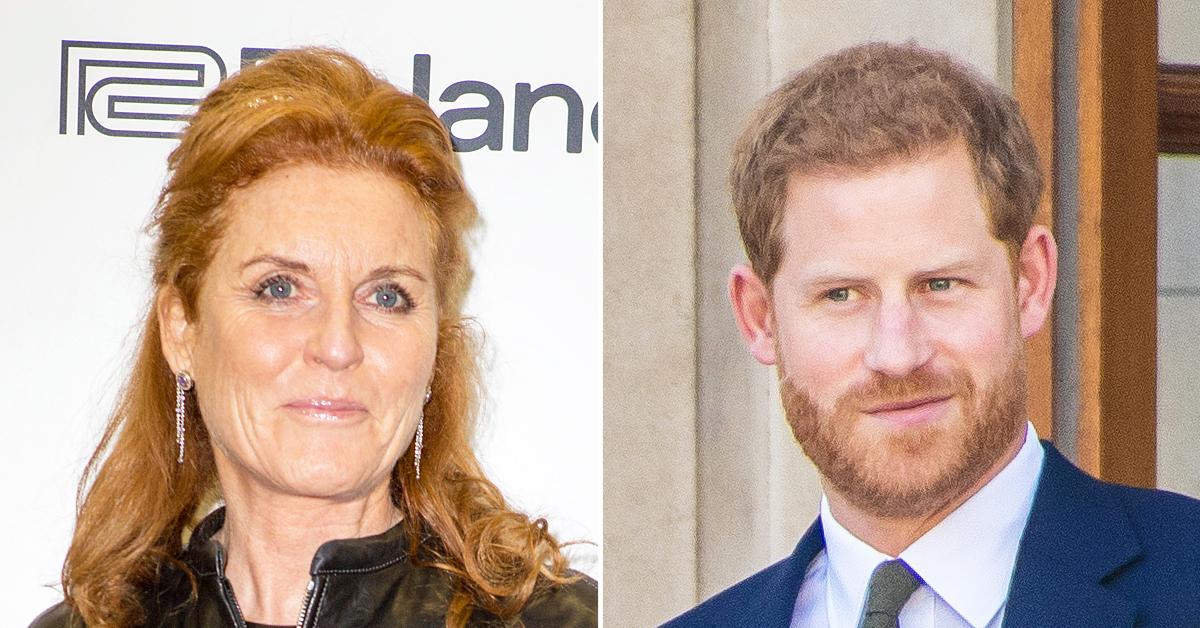 The royal family may be upset about Prince Harry's upcoming memoir, but he's got at least one person in his corner: Sarah Ferguson. The Duchess of York was asked about how she feels about his latest endeavor, and she only had positive things to say.
Article continues below advertisement
"I think the fact that Meghan's written a children's book is really good, well done her, because anyone that sits there writing a book, it's really hard," she told Entertainment Tonight. "'Cause you have to keep it all very condensed, if it's children's. With Harry, I think he's got a lot to say and, really, I think Diana would be really proud of her sons, and their wives and the [grandkids]."
She added, "And he's such a good boy, you know, I think in life there's no question that there's far too judgment and there should be more compassion and support in every way on everybody. My mission statement of my charity is no race, creed, color or any other denomination -- we stand together and we fight for the right for a child to dare to dream."
Article continues below advertisement
Article continues below advertisement
"I'm writing this not as the prince I was born but as the man I have become. I've worn many hats over the years, both literally and figuratively, and my hope is that in telling my story — the highs and lows, the mistakes, the lessons learned — I can help show that no matter where we come from, we have more in common than we think," he said in a press release. "I'm deeply grateful for the opportunity to share what I've learned over the course of my life so far and excited for people to read a firsthand account of my life that's accurate and wholly truthful."
However, the tome could change Harry's relationship with his brood once and for all.
Article continues below advertisement
"I think he seems slightly detached from the things he does because when he talks about the Queen he talks of great fondness and talks of great respect for her and all of these things," royal author Robert Jobson said. "But almost with a day, something comes out like his latest project that he has been working on for many many months with this ghostwriter in America."
"So, he obviously knows what he has been up to, and it is almost like he has been playing a game with the royals," he added. "I am intrigued [by the memoir], I am looking forward to reading it. I think it is going to have a massive impact on the royal family. Harry does not give a damn about the feelings of his grandmother, or his brother or his father."