Royal Family May Get 'Lawyered Up' To Take Action Against Prince Harry & Meghan Markle As They're Tired Of The 'Repeated Attacks'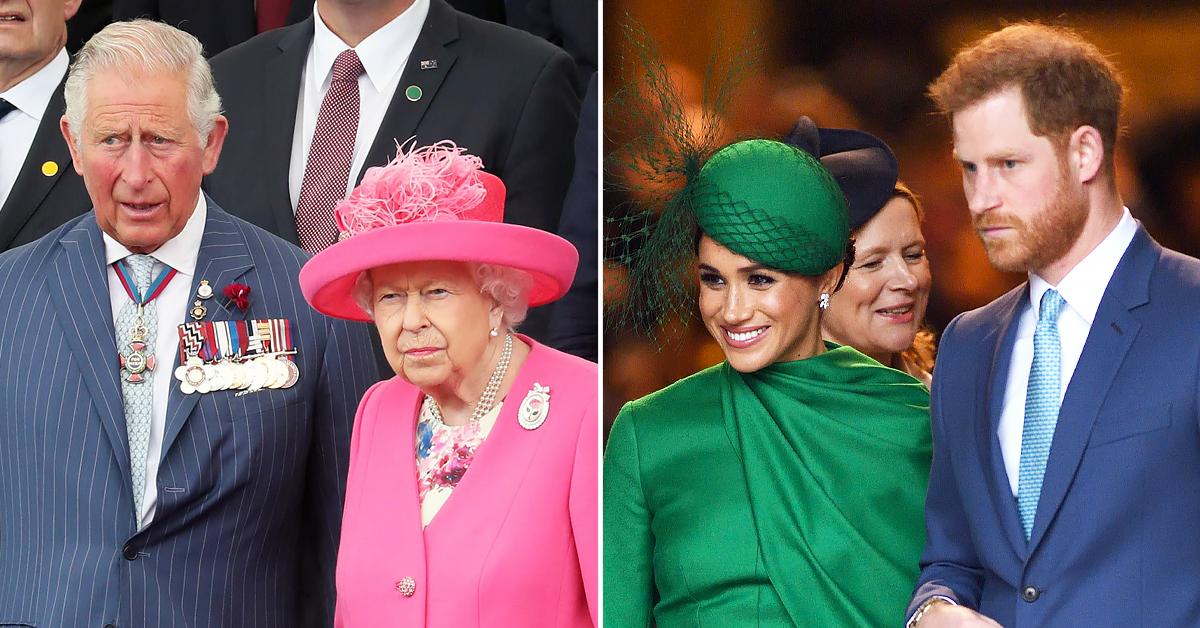 Queen Elizabeth is putting her foot down. In light of Prince Harry and Meghan Markle's endless accusations against the royal family, an insider claimed that the matriarch is considering taking legal action against the California-based couple.
Article continues below advertisement
"The feeling, coming right from the top, is that enough is enough. There is a limit to how much will be accepted and the Queen and royal family can only be pushed so far," the insider spilled to The Sun. "They are getting lawyered up. Harry and Meghan will be made aware and know repeated attacks will not be tolerated."
Article continues below advertisement
"If someone were named in the book and accused of something directly that could be a libel and also infringe their rights to a private family life," explained the insider. "It would be ironic if Harry and Meghan were accused of breaching privacy given their pronouncements on the subject."
Article continues below advertisement
"The legal team could also contact publishers of the book to ask for advance warning of its contents and a right to reply," the source aded. "There are concerns that the American public are falling for what Harry and Meghan say."
"I'm writing this not as the prince I was born but as the man I have become. I've worn many hats over the years, both literally and figuratively, and my hope is that in telling my story — the highs and lows, the mistakes, the lessons learned — I can help show that no matter where we come from, we have more in common than we think," he shared of his work. "I'm deeply grateful for the opportunity to share what I've learned over the course of my life so far and excited for people to read a firsthand account of my life that's accurate and wholly truthful."