Representative Jason Smith Blasts Meghan Markle For Using Her Royal Title When Calling GOP Senators: 'She Can't Have It Both Ways'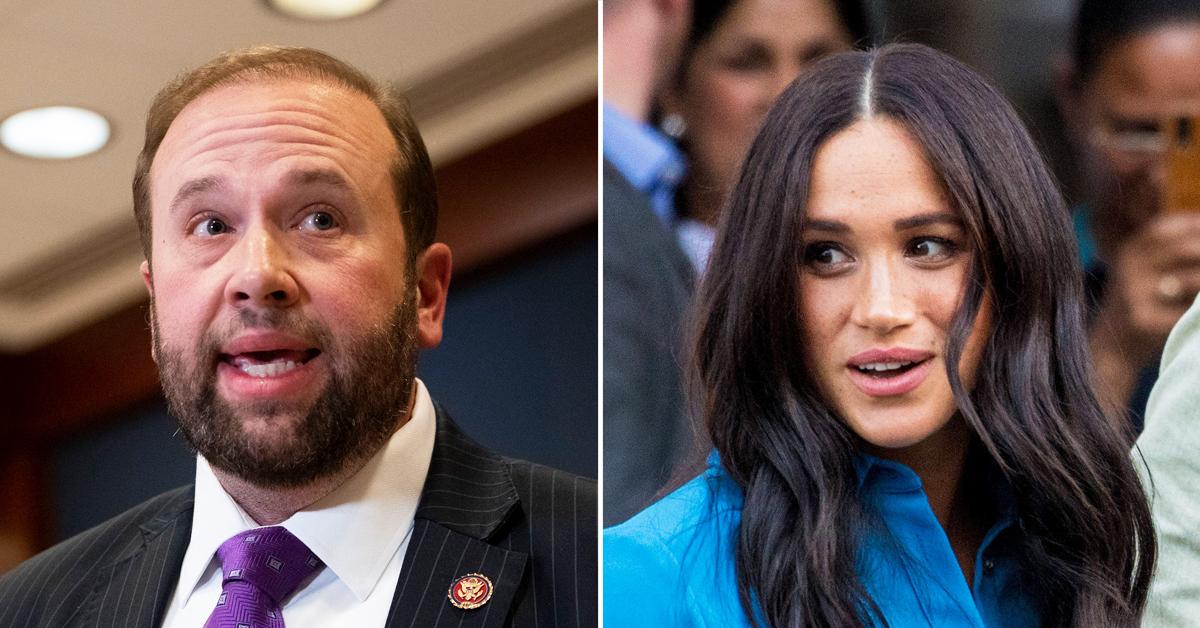 After it was revealed that Meghan Markle called GOP Senators to discuss paid parental leave, many people are angry with the fact that she used her royal title during the chit-chat, including Representative Jason Smith.
Article continues below advertisement
"If she wants to be a royal, she needs to be a royal — she can't have it both ways," he told TMZ on Thursday, November 4. "I think it's great for a U.S. citizen or for a former movie star of Suits to be lobbying U.S. senators. But when you lobby U.S. senators, as Meghan Markle has done, as: 'I'm Meghan Markle, the Duchess of Sussex' — she's lobbying Congress and interfering from a position of using her royal title."
Article continues below advertisement
Smith believes that the former actress should have told the senators, "I'm Meghan Markle, the former star of Suits."
"Clearly if you look at the royal family, they have a long standing policy of being neutral in U.S. politics," he continued. "And her and Harry left the royal family. She did renounce her royal membership in the family."
Senator Shelley Moore Capito was surprised when she learned she was talking to Meghan.
"I'm in my car. I'm driving. It says 'caller ID blocked,'" the senator recalled. "I thought it was Senator [Joe] Manchin. His calls come in blocked. And she goes, 'Senator Capito?' I said, 'Yes?' She said, 'This is Meghan, the Duchess of Sussex.'"
Meanwhile, Susan Collins of Maine was in disbelief that Meghan had dialed the phone herself. "Much to my surprise, she called me on my private line and she introduced herself as the Duchess of Sussex, which is kind of ironic," Collins shared. "I was happy to talk with her, but I'm more interested in what the people of Maine are telling me about it."
Article continues below advertisement
Piers Morgan also didn't appreciate Meghan using her connections. "Just outrageous for Princess Pinocchio to use her royal title for political lobbying like this," he tweeted. "The Queen must stop the Sussexes causing such endless damage to the monarchy's reputation. Take their titles away."