Piers Morgan Believes The Queen Should Take Away Meghan Markle's 'Duchess Of Sussex' Title After She Used It For 'Political Lobbying'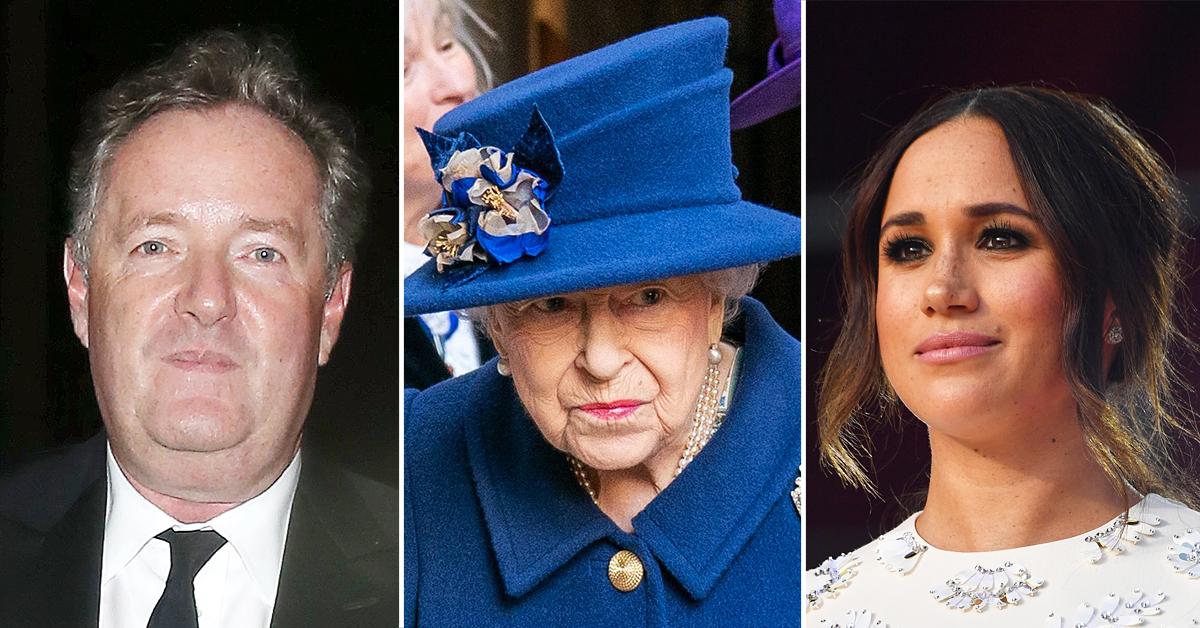 Article continues below advertisement
In particular, TV star Piers Morgan, who has never been a fan of the Suits actress, believes that Queen Elizabeth needs to officially strip Meghan and Prince Harry of their royal titles once and for all since they've stepped down from their roles within the royal family.
Article continues below advertisement
Many people have agreed with Morgan, especially after her latest action, which included cold-calling GOP Senators.
"If you have to cold-call someone, impress them with the force of your argument," tweeted GB News' Colin Brazier. "Not by trading on the royal title of an institution you and your husband have done so much to undermine."
Aside from the phone calls, the mom-of-two sent a letter to House Speaker Nancy Pelosi and Senate Majority Leader Chuck Schumer on behalf of her cause.
"No family should have to choose between earning a living and having the freedom to take care of their child (or a loved one, or themselves, as we would see with a comprehensive paid leave plan)," she wrote. "Paid leave should be a national right, rather than a patchwork option limited to those whose employers have policies in place, or those who live in one of the few states where a leave program exists."
Article continues below advertisement
She signed the letter, "Meghan, the Duchess of Sussex," and the piece even featured the letterhead that read, "The office of The Duke and Duchess of Sussex."
Despite public outcry, it's unlikely that the Queen will ever take away their titles, as it would just bring about more drama.
"I don't think removing the titles would make much difference and it would look very petty," royal biographer Ingrid Seward told the Daily Express. "I also don't think it is something the Queen would want to do at this stage of her reign. It would be far more insulting just to ignore them. Even excluding them from the Jubilee next year gives them ammunition to criticize the monarchy."