Rami Malek Once Asked Kate Middleton A Question That 'Caught Her Off Guard For A Second'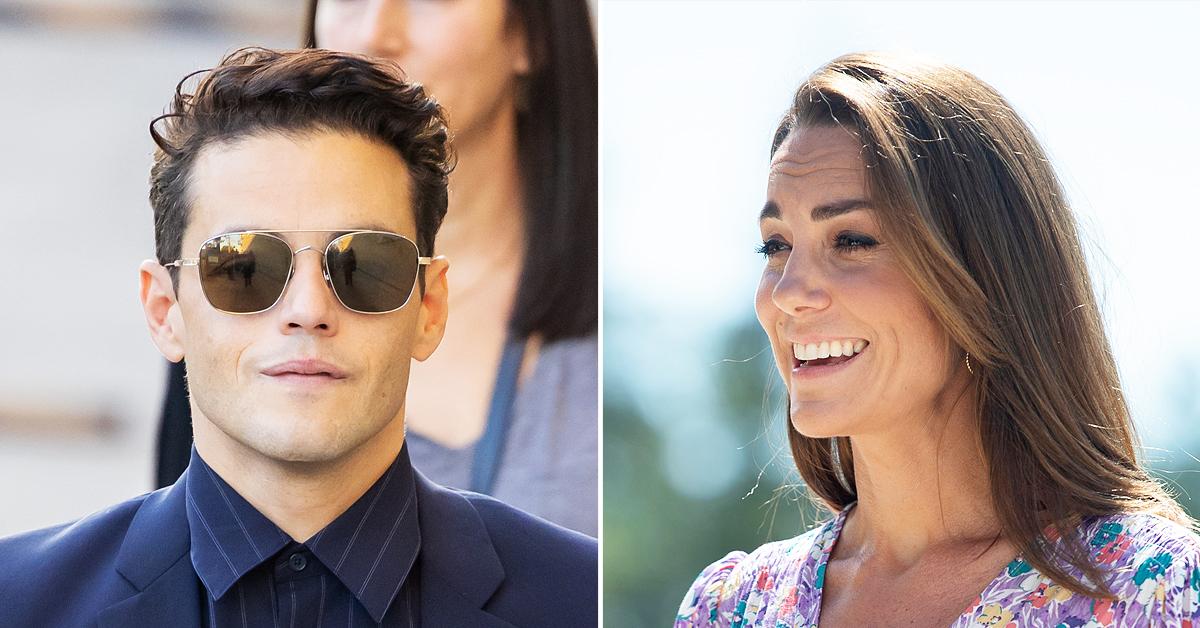 Celebrities can have awkward moments, too! Rami Malek — who appears in the new James Bond movie, No Time to Die — got to chat with Prince William and Kate Middleton at the premiere in London, but he recalled a time where things got a bit awkward when speaking to the mom-of-three.
Article continues below advertisement
"The royals were there and everything. It tells you it's a special event. A film like Bond deserves something like that. Last time I was there at Royal Albert Hall, it was the BAFTAs, so I had some familiarity with Princess Kate and Prince Will," he said on Jimmy Kimmel Live!. "What's fascinating is, they work so hard to get to know everybody — who's done whatever film they've done, their past films. You can see they've done their homework. And I just looked at Princess Kate at one point, and I said, 'This must be exhausting.' And she said, 'Why?'"
Article continues below advertisement
The actor said the reason he asked that question was because it had been less than a year since she gave birth to her youngest child, Prince Louis. "[I asked,] 'You just had a baby, right?' I think she was taken aback," he said. "She said, 'How are you doing?' [I said,] 'No, how are you?' And in the most regal, elegant way, she gave me a look. But you can tell. Imagine, you're dressed to the nines, have to talk to all these actors."
He continued, "They're so careful. But it was so cool. I think I caught her off guard for a second. And, you know, had that look of — in the most elegant, professional, royal way — 'Yes, it's a lot, having a kid.' The funniest thing about that was, I said, 'If you ever need a day off, some time off, I'm backup for you.' She's like, 'What do you mean?' I go, 'I can babysit, you guys go out, have a good time.'"
Article continues below advertisement
Article continues below advertisement
"I remember we were at the BAFTAS, and I met them and they have a lot of questions to ask you," the Mr. Robot lead explained. "But it is nice to just say, 'How are you doing? How are you dealing with all of this? I know you just had kids, one kid, specifically...' so just try to be normal because they live a very unusual life, I imagine."