Prince Louis' 3rd Birthday Will Be 'A Festive Affair' — Insider Details On How Kate Middleton & Prince William Plan To Celebrate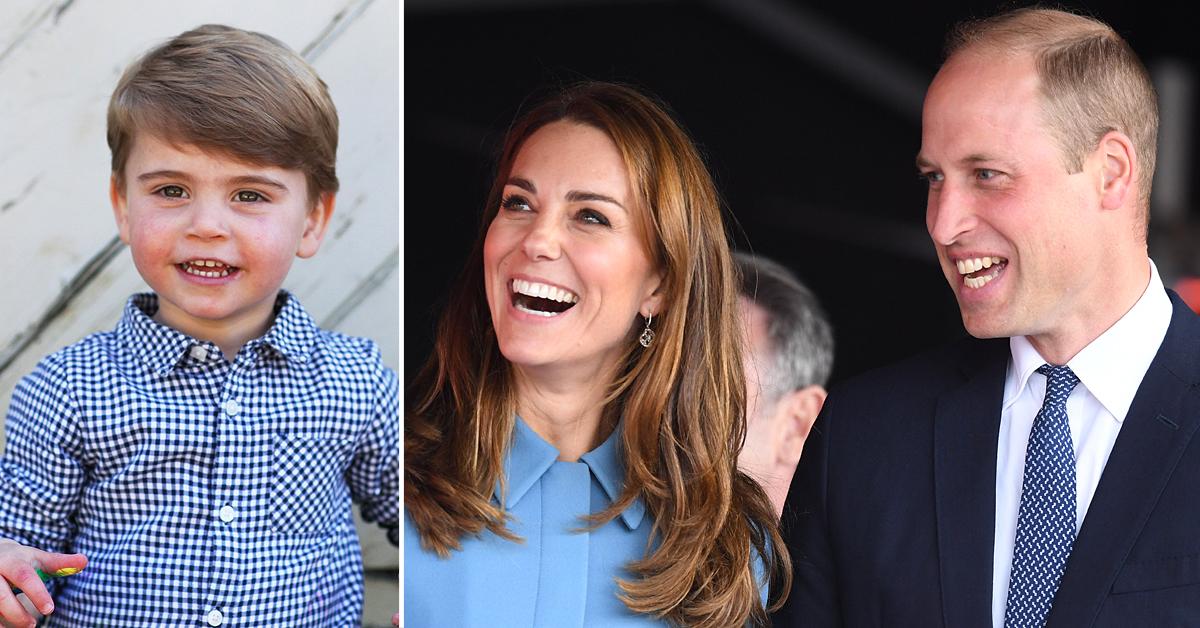 It sounds like Prince Louis' birthday bash will be one for the books! The tot, who turned three on Friday, April 23, will be surrounded by loved ones on his big day.
Article continues below advertisement
Prince William, Kate Middleton, Prince Louis, Prince George and Princess Charlotte will all gather at Buckingham Palace, where they will be joined by a few of his cousins, aunts and uncles, OK! reported.
Article continues below advertisement
Even though Prince Philip recently passed away, the royals want to make Louis birthday "a festive affair," an insider told the outlet, adding that Philip would have wanted his family to mark the milestone without him. "Philip adored his great-grandchildren and little Louis in particular always made him chuckle."
Kate and William have gone all out, as they are treating guests to pony rides, a puppet show and a bubble-blowing contest, the insider spilled. "It will be a very special day," they gushed.
Article continues below advertisement
Queen Elizabeth II will also join in on the fun, and she is apparently having her pastry chef make the birthday cake. "Word is, it will be decorated with marzipan zoo animals," the source spilled. "Louis loves anything to do with nature."
Of course, the Queen — who just turned 95 on April 21 — will spoil Louis with gifts. "The Queen is always so thoughtful when it comes to presents for her great-grandchildren," the insider revealed.
Article continues below advertisement
"Her birthday treat for Louis will be no exception," the insider added. "This celebration is a bright spot for her, and she wants to make it special for the young Prince Charming who's making her smile again."
Article continues below advertisement
"Three tomorrow! 🚲," Kensington Royal posted on their Instagram page on April 22. "Taken earlier this week by The Duchess before he left for his first day of nursery, The Duke and Duchess are pleased to share a new image of Prince Louis. 🎈."