Queen Letizia & King Felipe VI Of Spain Trek In The Rain As They Visit Alto De Ibaneta — See Photos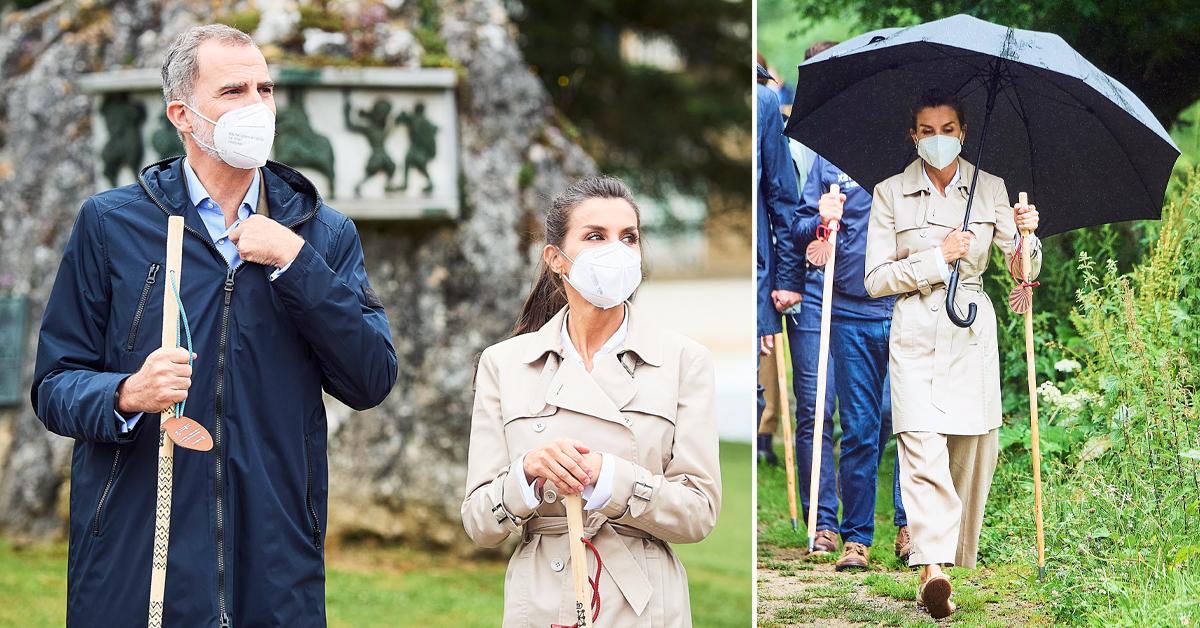 Even though it was a rainy and gross day, King Felipe VI of Spain and his wife, Queen Letizia of Spain, made the most of their time at Alto de Ibaneta — "a high mountain pass in the Pyrenees near the border between France and Spain."
Article continues below advertisement
During their outing, the couple presided over the commemoration of the Jacobean Year 2021-2022, which took place in the Navarra town of Roncesvalles, "a favorite resting place for Catholic pilgrims along the French Way path."
Article continues below advertisement
Scroll through the gallery below to see photos from their walk!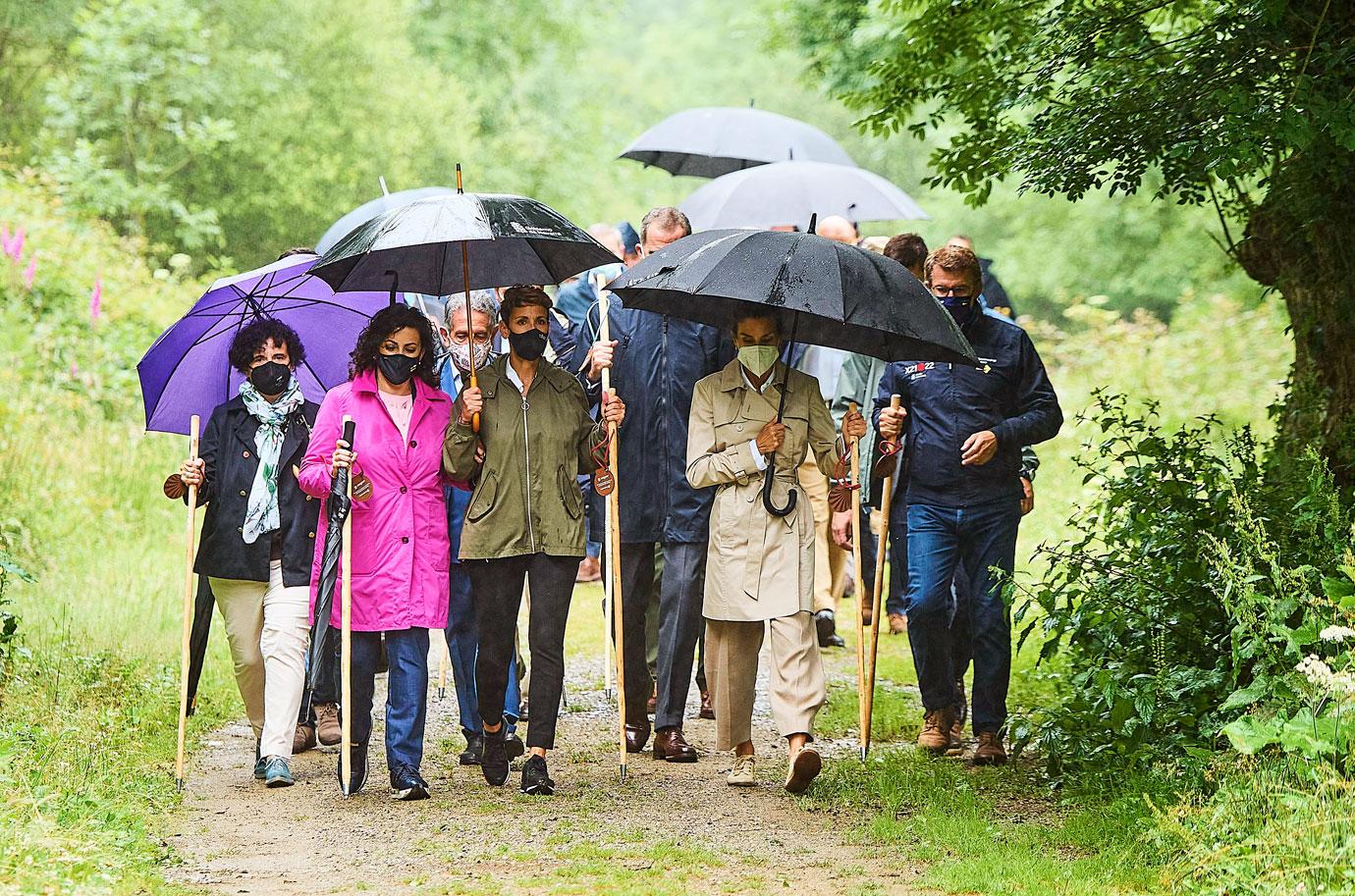 The duo was photographed walking through a section of the Camino de Santiago (the Way of Saint Saint James). Later on, they went through the Church of Santa María and the Collegiate Church of Roncesvalles.
Article continues below advertisement
Clad in a beige jumpsuit, the brunette beauty held on tight to her walking stick as she made her way through the grass.
The visit ended at the Chapel of San Agustín, where a floral offering was made in front of the tomb of the King of Navarre.
Article continues below advertisement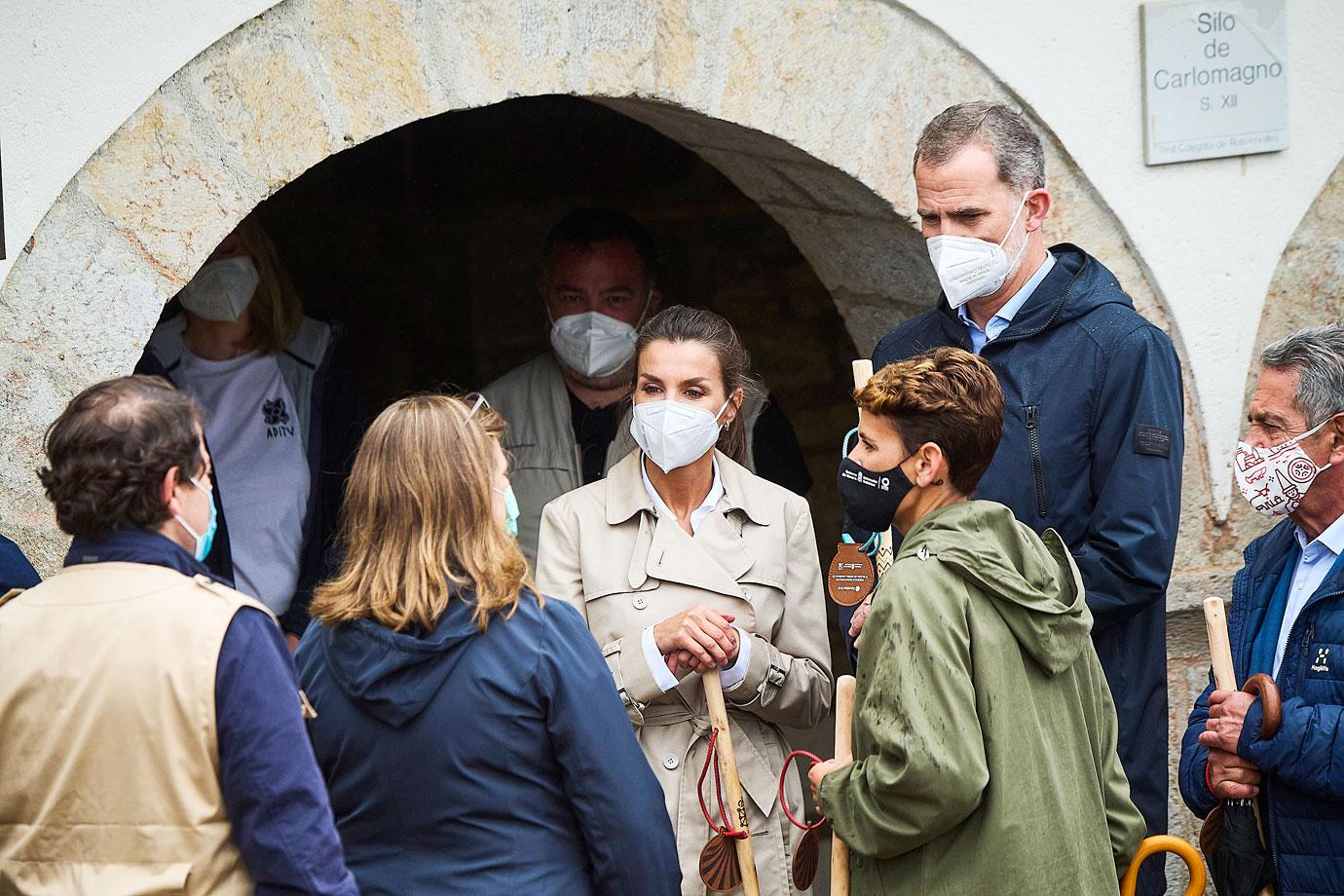 The pair had a lot of people they needed to chat with, including the President of Navarra, Maria Chivite, President of La Rioja, Concha Andreu, President of Galicia, Alberto Nunez Feijoo, President of Castilla y Leon, Alfonso Fernandez Manueco, and President of Cantabria, Miguel Angel Revilla.
Article continues below advertisement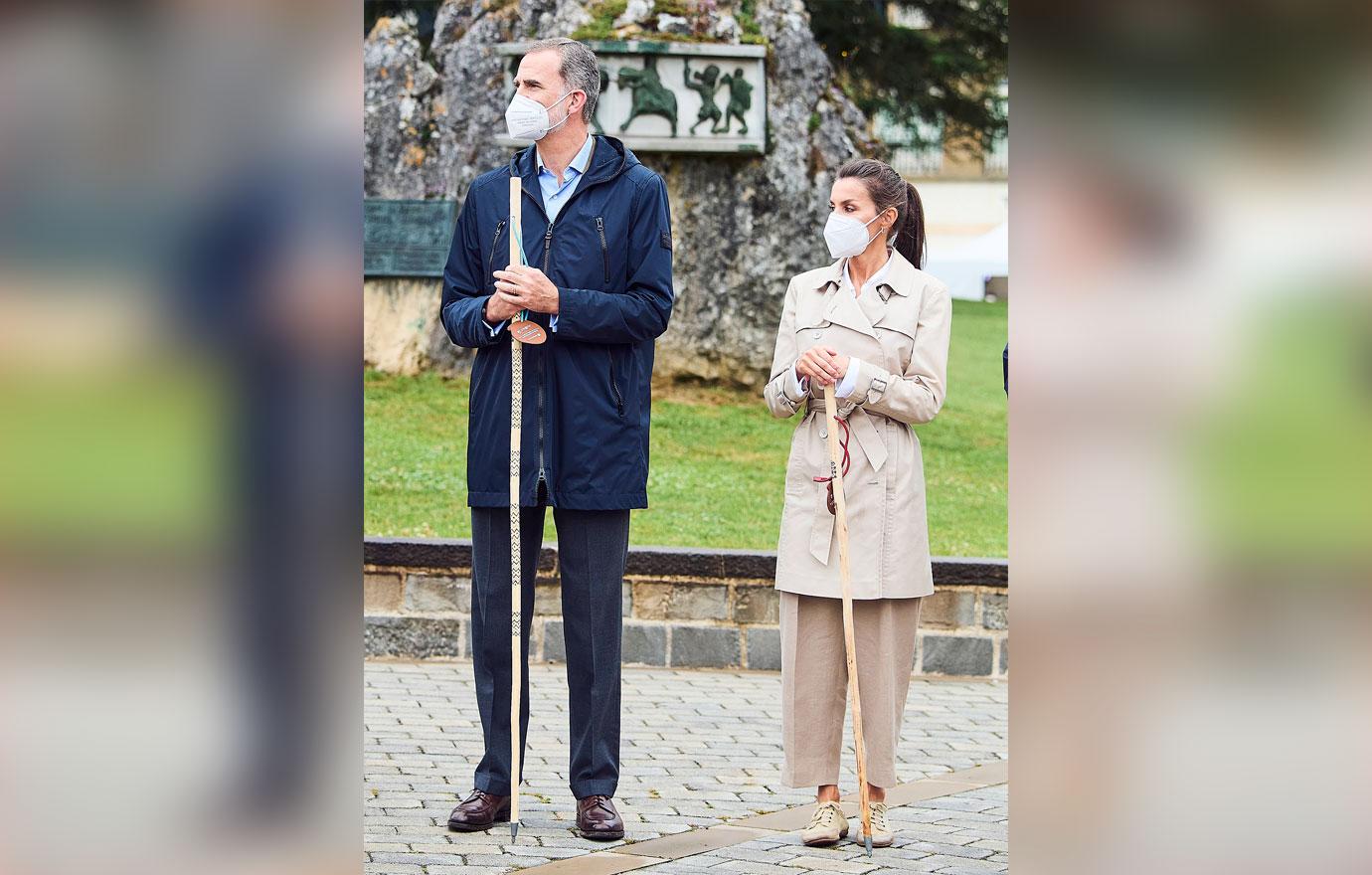 The father-of-two donned a blue rain coat with gray pants for the occasion. While the Queen usually wears heels during events, she opted for flats instead.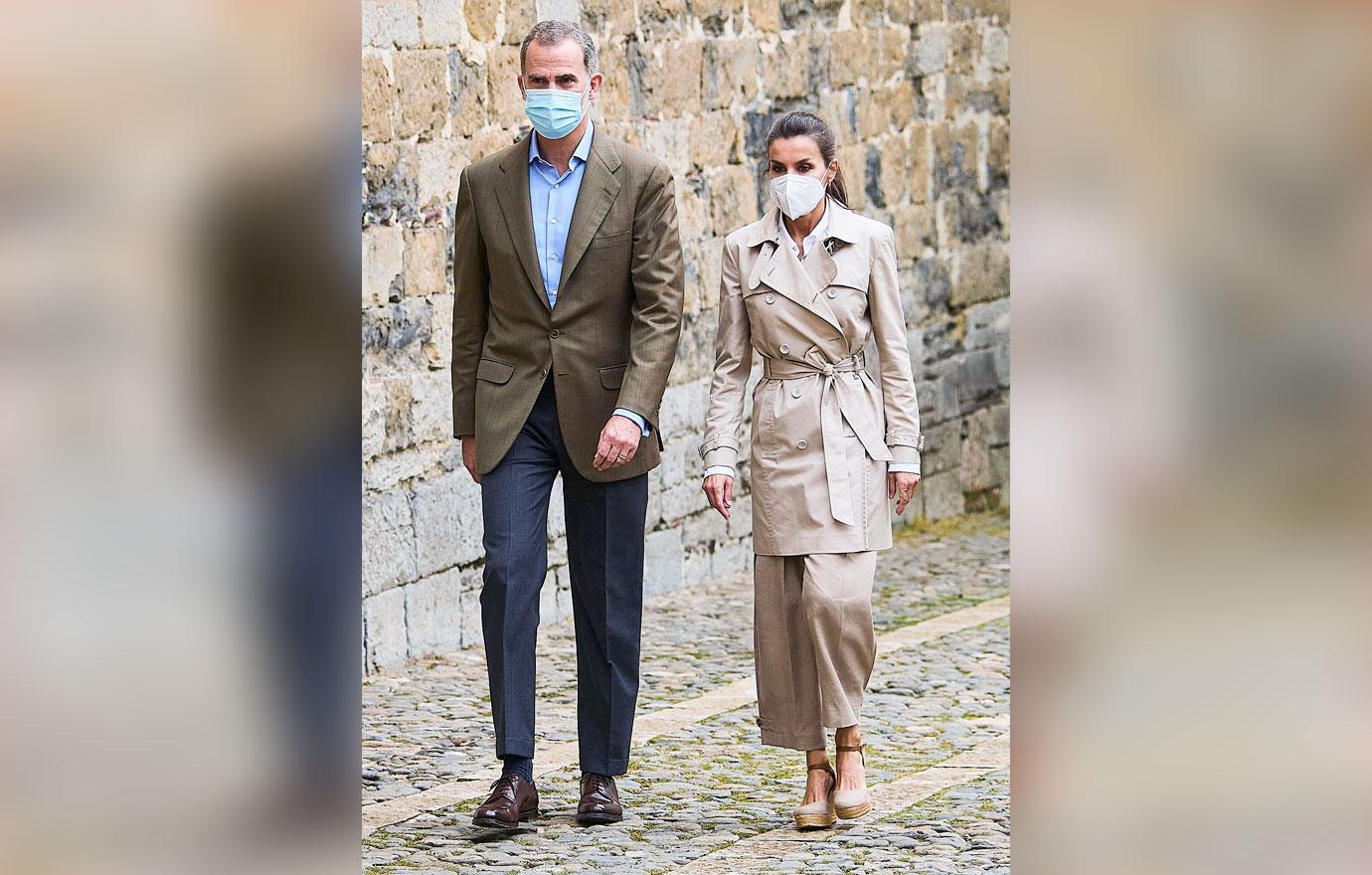 Many people commented on their low-key looks. One person wrote, "Lovely," while another added, "I love our Royal family."
A third user added, "LONG LIVE THE KING and QUEEN."
Next up, King Felipe attended another event in Murcia, Spain, where he looked dapper in a blue uniform.