King Felipe VI Of Spain, Queen Letizia & Their Daughters Match In Blue As They Meet With Previous Winners Of The Princess Girona Foundation Awards — Pics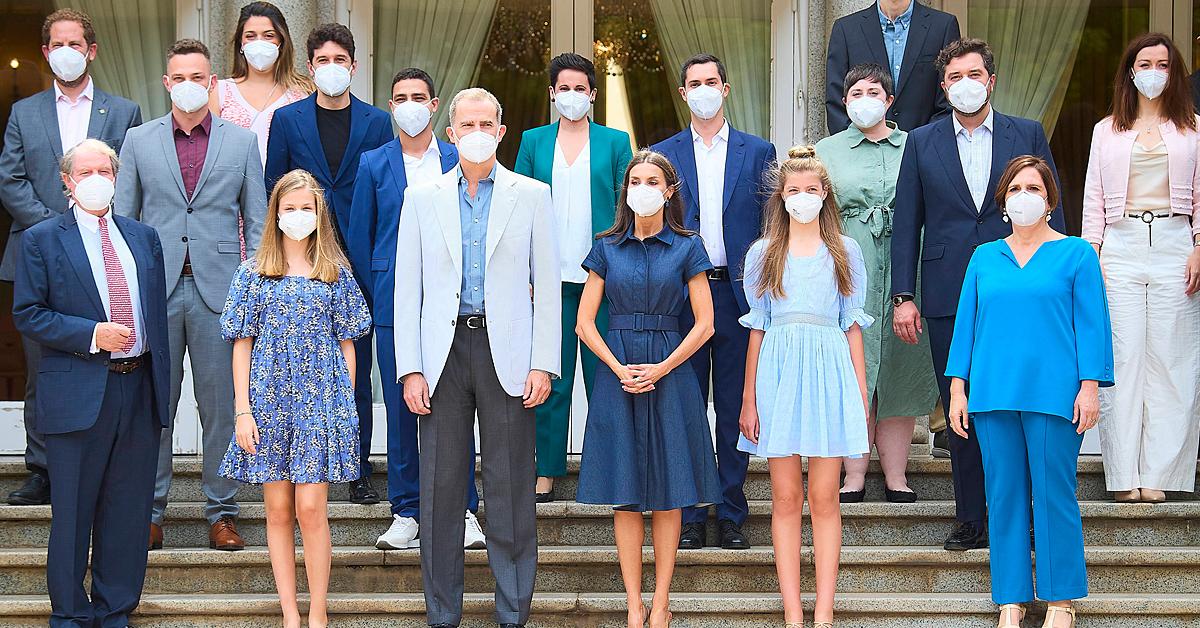 Teaching them how to rule! King Felipe VI of Spain, Queen Letizia and their two daughters, Crown Princess Leonor and Infanta Sofía, met with previous winners of the Princess of Girona Foundation Awards at the Palacio Albéniz — the royal family's official residence in Barcelona, Spain.
Article continues below advertisement
The family of four coordinated in matching blue outfits.
Scroll through the gallery to see the photos!
Article continues below advertisement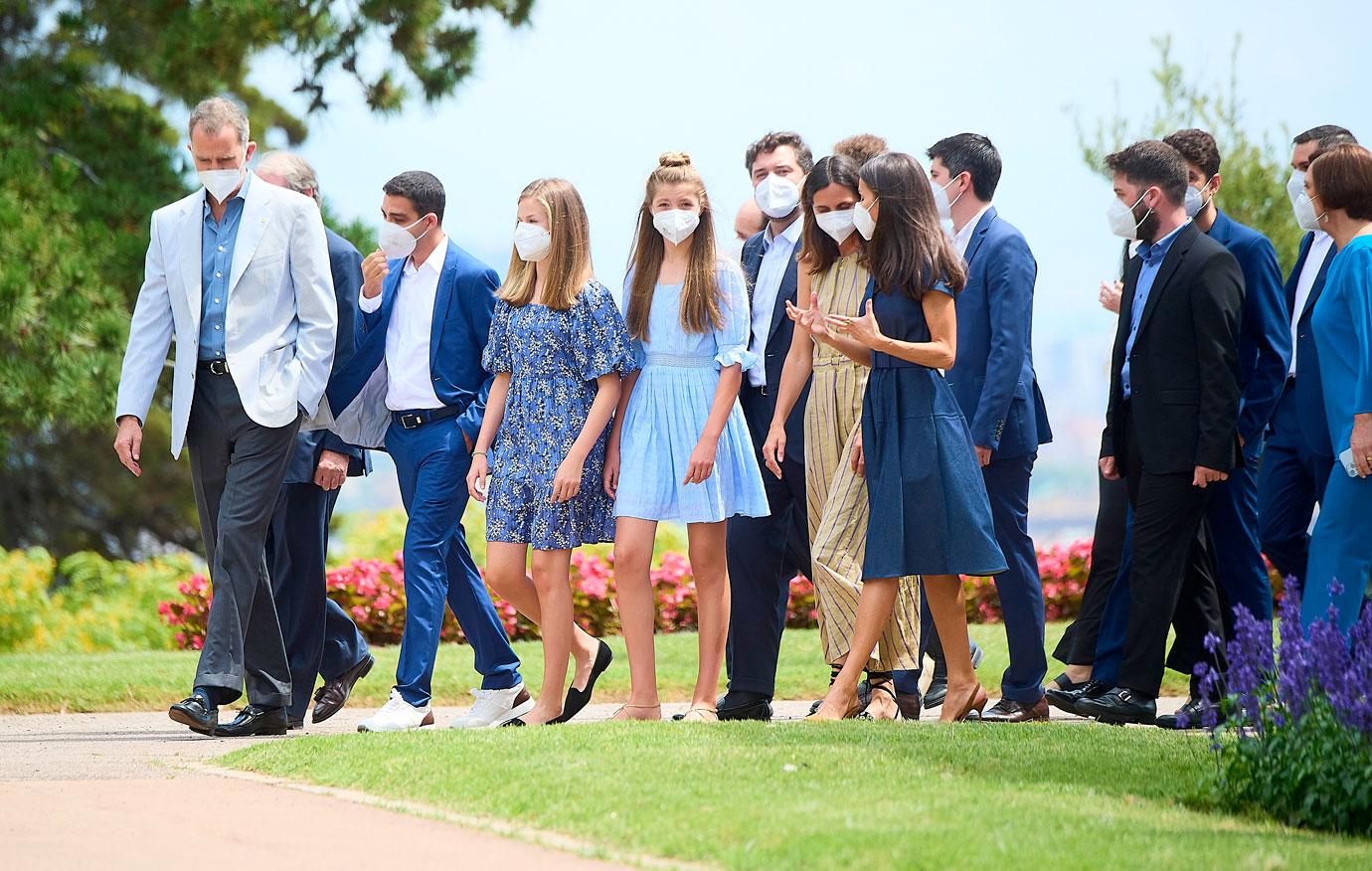 The Queen wore a blue dress with small heels, while Leonor wore a floral dress, while her sister rocked a top knot and light blue dress. For his part, the King wore a gray jacket with a blue shirt underneath.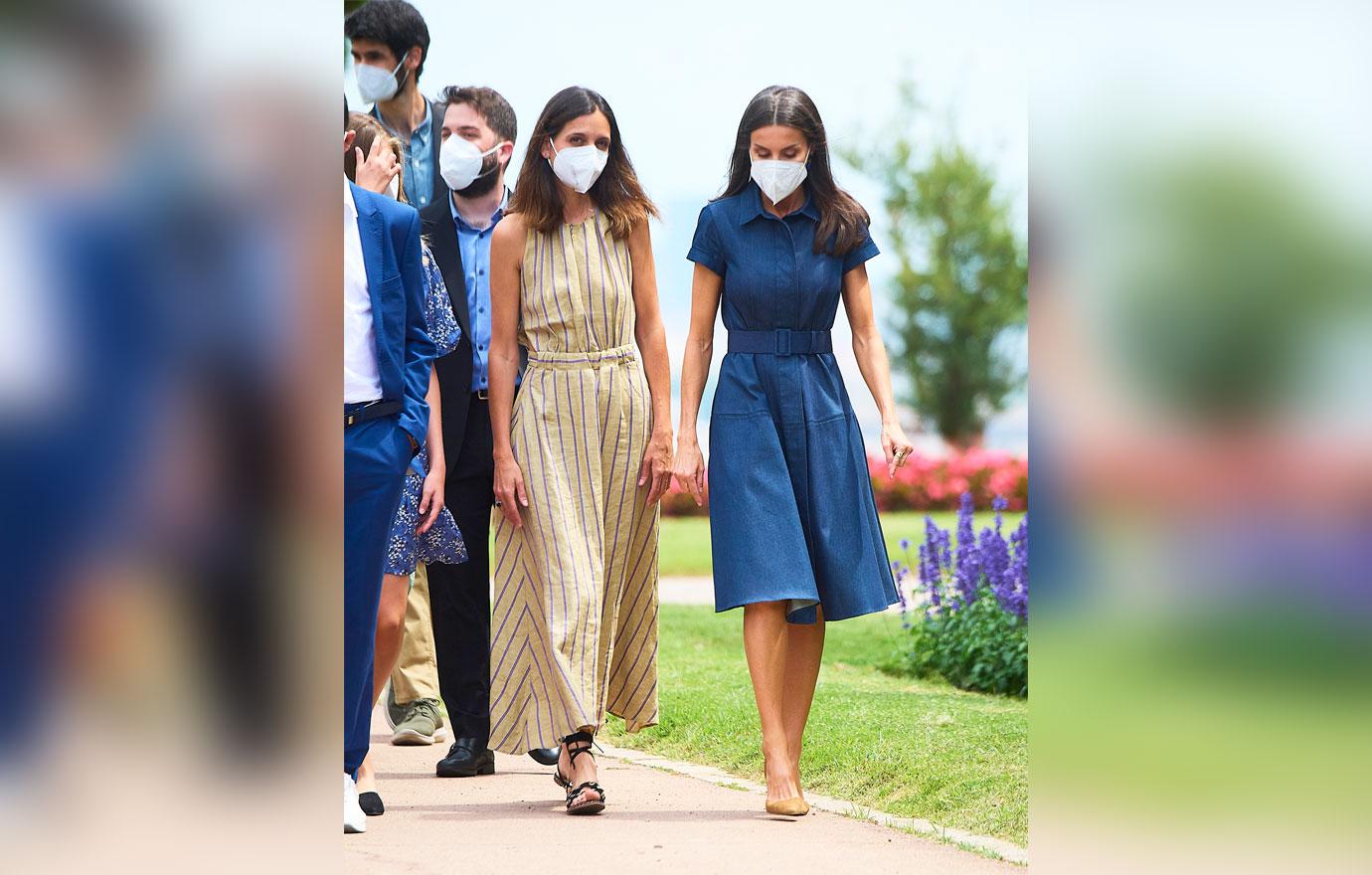 "The FPdGi is launching the Princess of Girona Foundation Awards with the aim of promoting and fostering initiative and effort, scientific research and artistic creativity, solidarity and the development of talent in young entrepreneurs and innovators who are driven to build a more just world in a globalized setting, and who have the capacity to take risks and the necessary motivation to bring about changes in society," the website stated about the exciting event.
Article continues below advertisement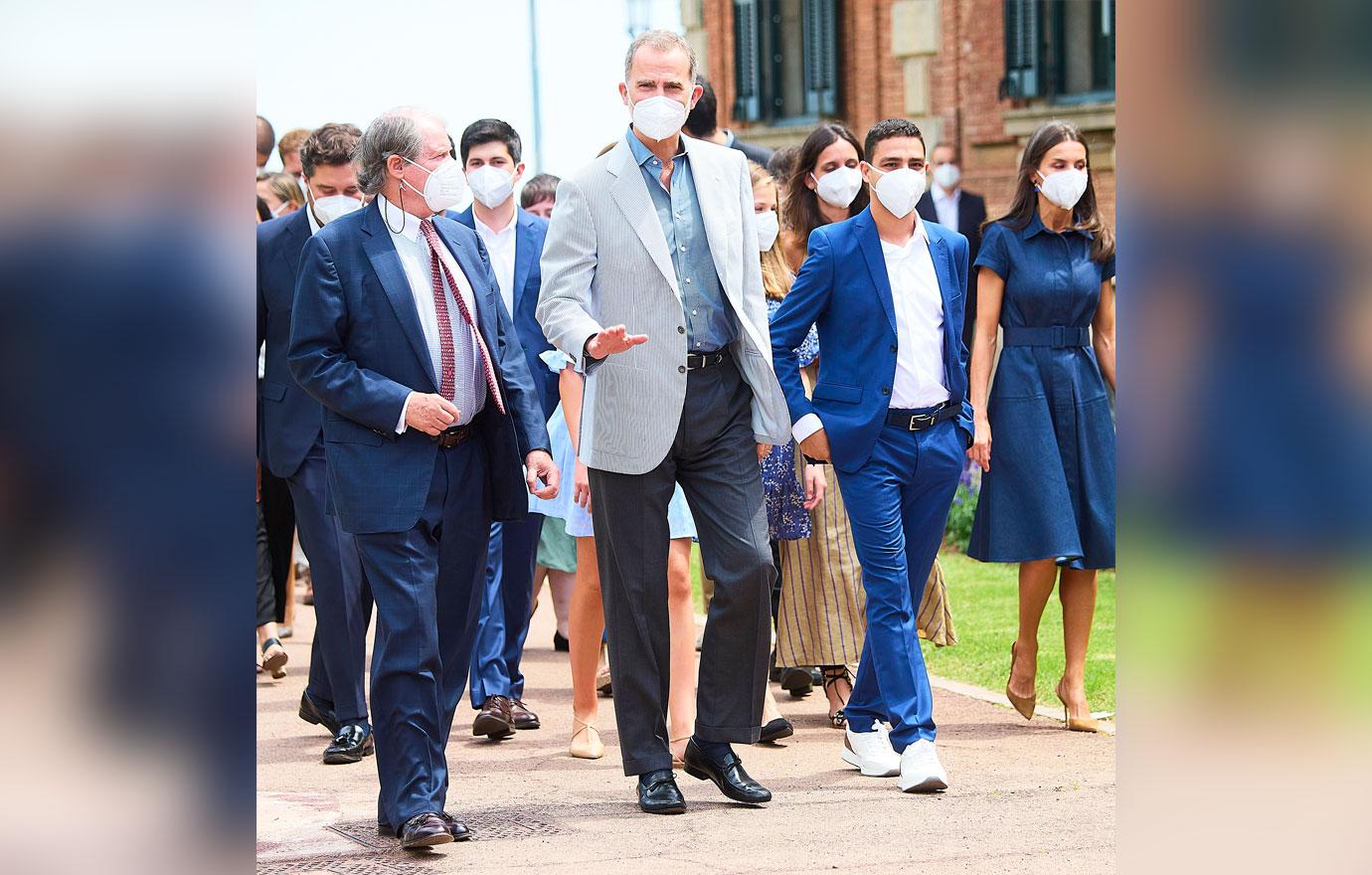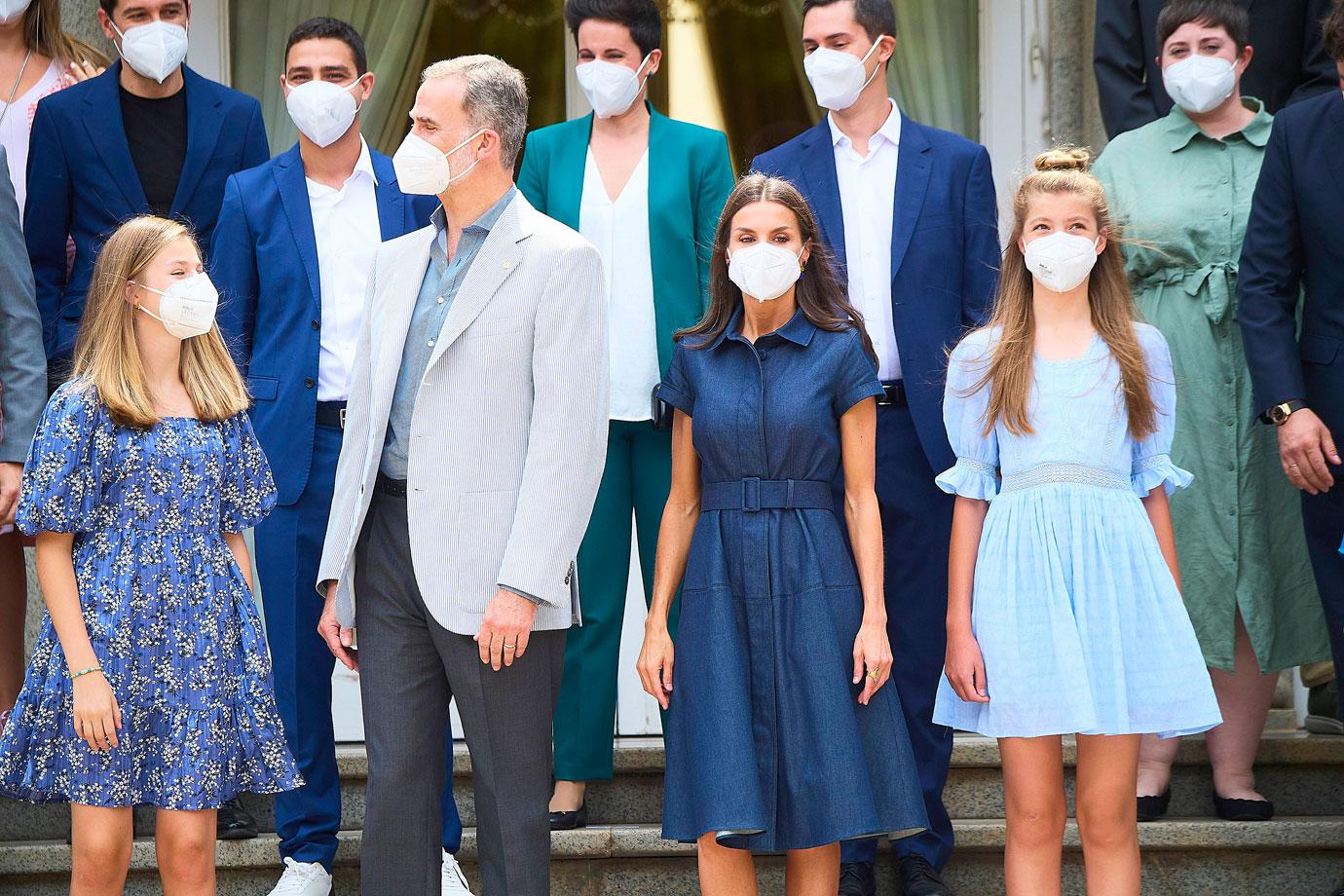 They gave out awards, and the Princess even gave a speech.
Article continues below advertisement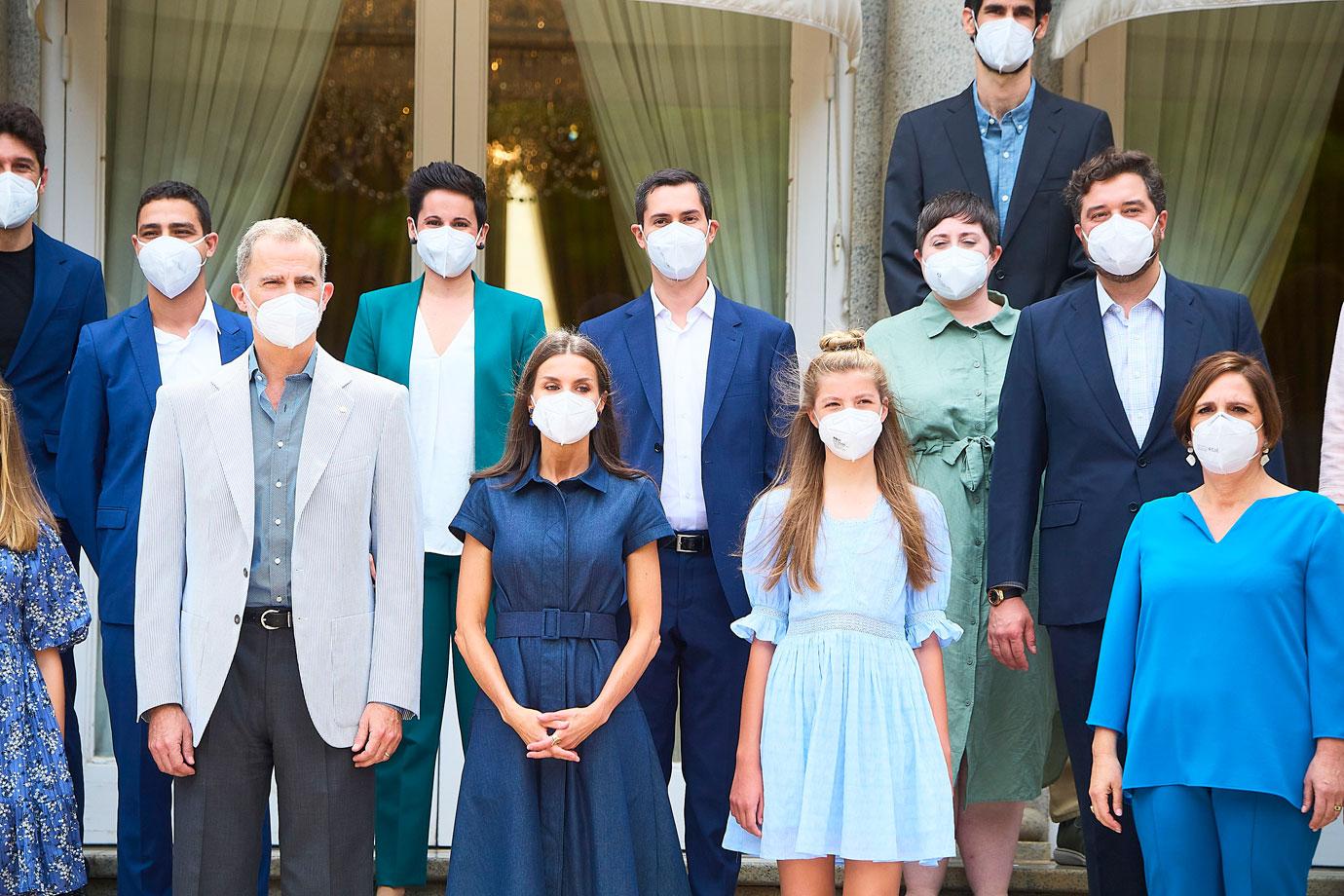 "I am very happy to return to Catalonia, to Barcelona, where almost two years ago, I was able to get to know the important work that the Foundation does. Now, when young people need to be heard more than ever, the work of the Foundation is even more relevant. If providing opportunities to the younger generations is a duty that always compromises any society, the pandemic and its consequences make it even more necessary. So, I want to thank everyone who works on it and those who enthusiastically support it. Also to those who with their commitment and dedication make it possible to discover and enhance all the talent of youth," she said.
She continued, "Catalonia has always been a benchmark in initiative, creativity and entrepreneurship. Especially among young people, who represent these qualities and, as we have seen this afternoon, are the key to our progress. And for me, as Princess of Girona, it is a source of pride to see how our Foundation advances year after year in its work for these goals. And see how it consolidates itself as a real guide for those of us who are beginning our journey."