Queen Elizabeth 'Has Let It Be Known That She Wants Prince Andrew To Remain As Colonel,' Source Claims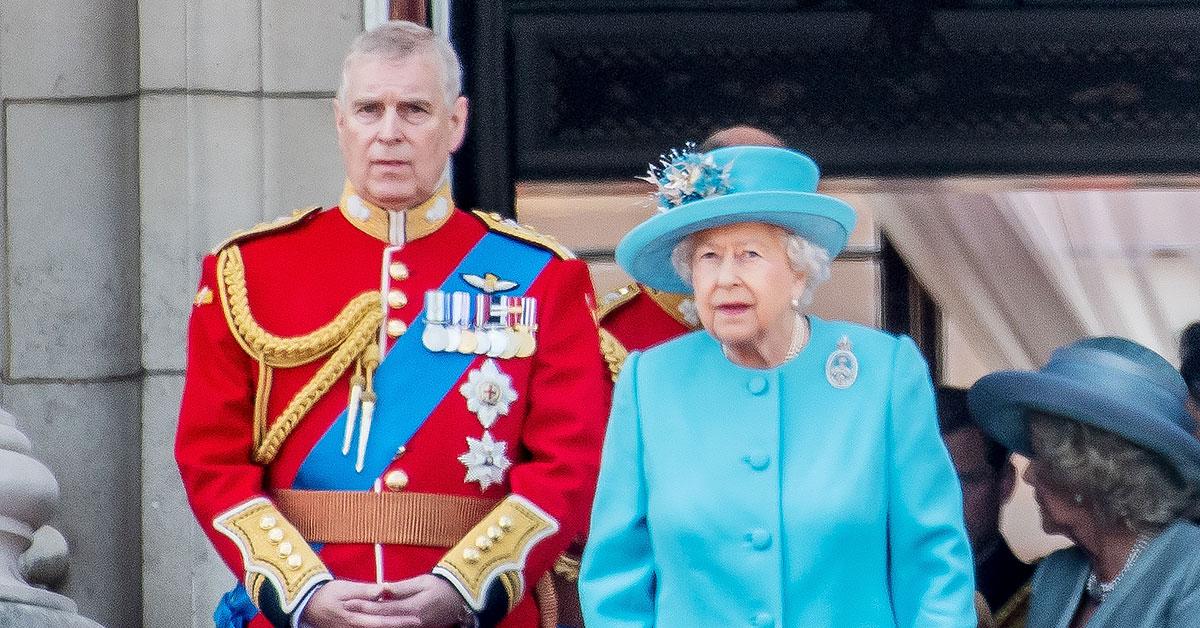 Even though Prince Andrew is not in a good situation right now — Virginia Roberts has accused him of rape when she was 17 years old — Queen Elizabeth still wants her son to keep his senior Guards role, which he took on after his father, Prince Philip, retired in 2017.
Article continues below advertisement
"The Queen has let it be known to the regiment that she wants the Duke of York to remain as colonel and the feeling is that nobody wants to do anything that could cause upset to the colonel-in-chief. It is a very difficult, unsatisfactory situation," a senior military source told The Times.
"His position is not tenable or viable. How can you have a colonel who can't perform the role? For the brief time he was in post, he was a good colonel, but the feeling across the regiment is that it's not appropriate to retain him. You can't have a colonel who can't do public duties," the insider continued.
Article continues below advertisement
Senior defense chiefs "all agree[d] that he should go," the source claimed.
Article continues below advertisement
Roberts slapped Andrew with a lawsuit a few weeks ago. In the documents, which was obtained by The Royal Observer, Roberts claims that the royal "sexually abused Plaintiff in Epstein's New York mansion in this District."
"On another occasion, Prince Andrew sexually abused Plaintiff on [Jeffrey] Epstein's private island in the U.S. Virgin Islands, Little St. James," the documents state. "During each of the aforementioned incidents, Plaintiff was compelled by express or implied threats by Epstein, [Ghislaine] Maxwell, and/or Prince Andrew to engage in sexual acts with Prince Andrew, and feared death or physical injury to herself or another and other repercussions for disobeying Epstein, Maxwell, and Prince Andrew due to their powerful connections, wealth, and authority."
Article continues below advertisement
Article continues below advertisement
"It's always said that Prince Andrew is the Queen's favorite child. I've always thought that the Queen was far too sensible, loving, responsible, and delightful to have such a thing as favorite child," TV commentator Vanessa Feltz claimed on This Morning. "So, just imagine what she must be having to go through to carry on sustaining a loving family atmosphere, relationships, with Fergus there in the background."
"It must be terribly difficult. I think lots of families have some kind of understanding of what it's like when one of your children goes slightly wrong or the picture isn't as beautiful as you'd like it to be," she continued. "But you are frantically peddling below the seas to make it all seem all right."