Queen Elizabeth Visits Set Of World's Longest-Running Soap Opera 'Coronation Street' — See Photos!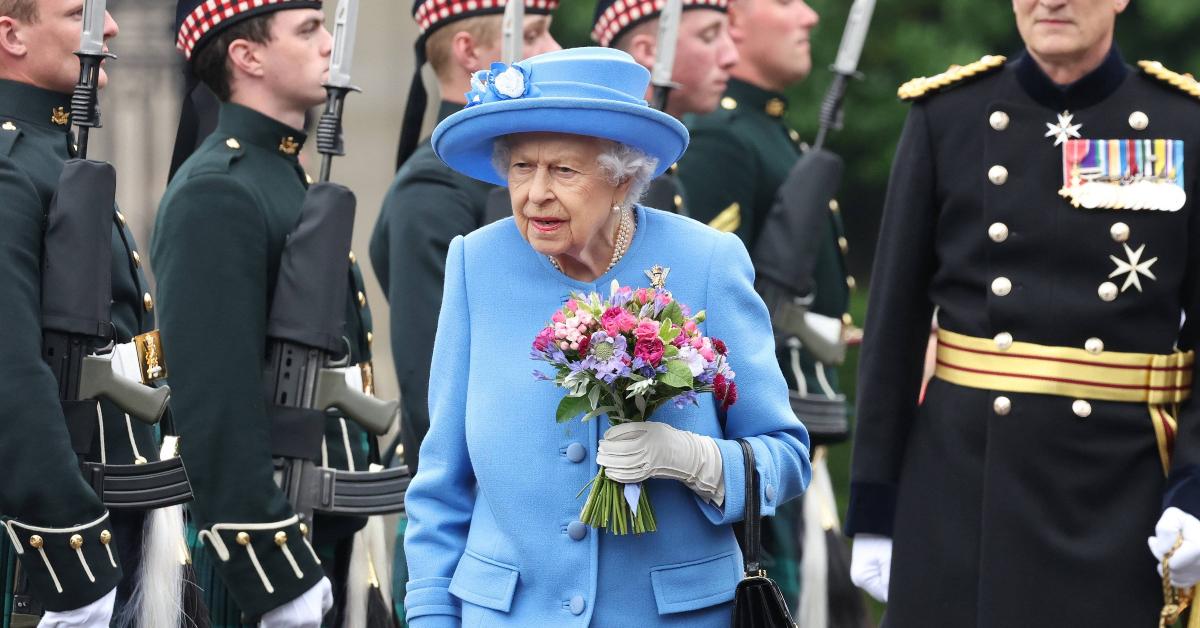 A fun day! Queen Elizabeth got to hang out with some of the cast and crew from the show Coronation Street on Thursday, July 8.
Article continues below advertisement
"Today The Queen visited the set of the world's longest-running soap opera: Coronation Street. Last year 'Corrie' celebrated its 60th anniversary," the message began on Instagram. "The show, a story of the everyday lives of the inhabitants of a northern town called Weatherfield, was first screened live at 7pm on Friday 9th December 1960. More than 10,000 episodes later the programme has seen 57 births, 146 deaths and 131 weddings."
Article continues below advertisement
The message continued, "Coronation Street transmits 6 episodes a week, filming the equivalent of almost two feature films a week. It is broadcast in 105 countries around the world. The Coronation Street Production site is 7.7 acres and the biggest single television production facility of its kind in the world. Her Majesty met some of the 300 staff who work on Coronation Street. The programme provides employment opportunities for a variety of freelance and contractors in the creative industries in the North West."
Article continues below advertisement
ITV chairman Sir Peter Bazelgette and managing director of continuing drama, John Whiston, met with the Queen and explained that the set's cobblestones moved from the former set at Granada Studios — which she visited in 1982 — to the new set in Trafford.
"They're the same cobbles?" she asked. "You moved it? Oh right."
Article continues below advertisement
The Queen also interacted with Sue Nicholls, who plays Audrey Roberts, and Helen Worth, who plays Gail Platt, and William Roache.
The 95-year-old noted that it was "amazing" that the cast and crew kept working amid the pandemic, to which Roache said, "You're the one who's carried on."
Article continues below advertisement
"Thank you for coming, you've given us all such a lift. You're like a ray of sunshine. We all absolutely adore you. The world adores you," actress Barbara Knox also told the Queen.
Article continues below advertisement
Producer Iain MacLeod said they film six episodes a week.
"There's quite a lot of work to do," the Queen remarked. "And you do it every day!"
Fans couldn't help but gush over how adorable the Queen is. One person wrote, "The Queen looks so lovely!" while another added, "She looks so happy amazing ❤️."