'Is She Alright?': Royal Expert Notes Queen Elizabeth Looks 'Frail' While Planting A Rose At Windsor Castle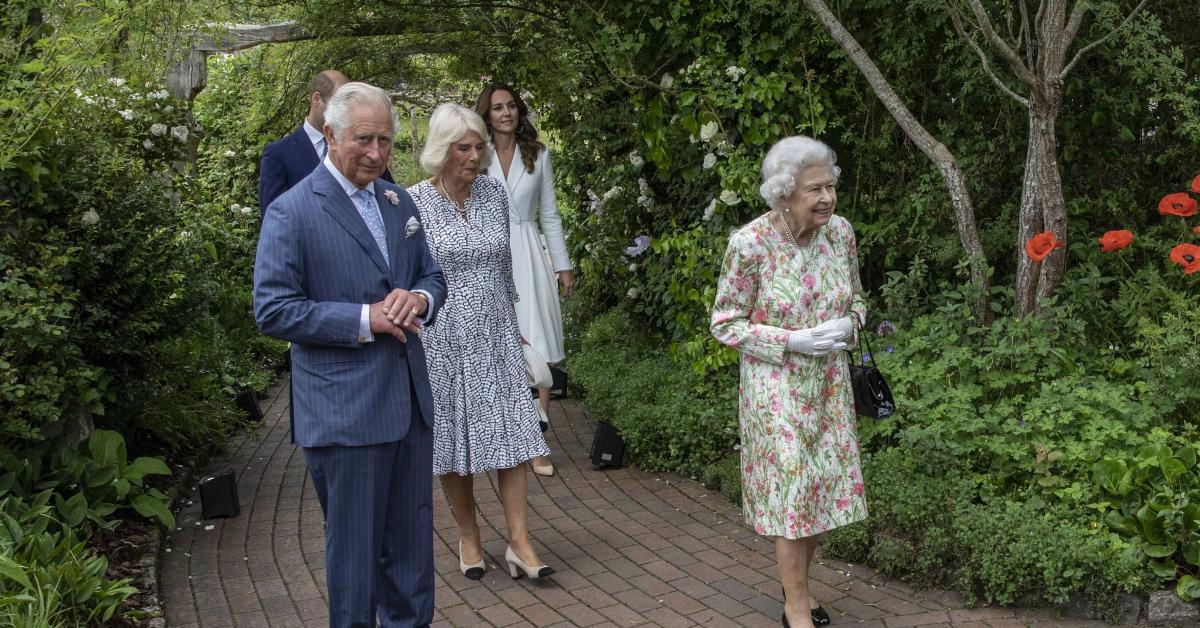 Queen Elizabeth has been keeping busy as of late, but one royal expert is slightly concerned that the 95-year-old is withering away — especially in the photos of her planting a flower in honor of Prince Philip's birthday.
Article continues below advertisement
"It was interesting seeing her actually because the last 'out and about' pictures I'd seen her in, I was commenting about how she looked like she was dressed for Christmas in that thick red coat and all wintery," "Pod Save the Queen" host Ann Gripper said. "I think she looked much more frail in these pictures actually. Partly because it's summer clothing and it's all about lighter and a bit thinner and smaller, but she looked more fragile I felt. Let's face it, she is 95 — she does very well, but we do have that interest of, how is she getting on, is she alright?"
Article continues below advertisement
Daily Mirror royal editor Russell Myers said that it was "lovely" to see the Queen remember her late husband, who died on April 9 at 99 years old.
Article continues below advertisement
Article continues below advertisement
"To be fair, if I make it to 95 at all, I'll be very happy, and if I'm doing as well as the Queen ... just from a basic health and living and looking point of view — I'm not expecting to have the palaces and the titles!" he said.
Article continues below advertisement
"I think [she is] actually doing remarkably well," Prince Edward said of his mother. "Things are beginning to open up more, there are more activities so weirdly that sort of fills any particular void. I think there are going to be other times further on in the year where I think that it will become a bit more poignant and a bit harder. But at the moment, thank you very much indeed for asking, but I think that everybody's in pretty good shape really."