Queen Elizabeth Told Prince Harry She's 'Proud Of Him & Meghan Markle For Making The Cover' Of 'Time' Magazine, Source Says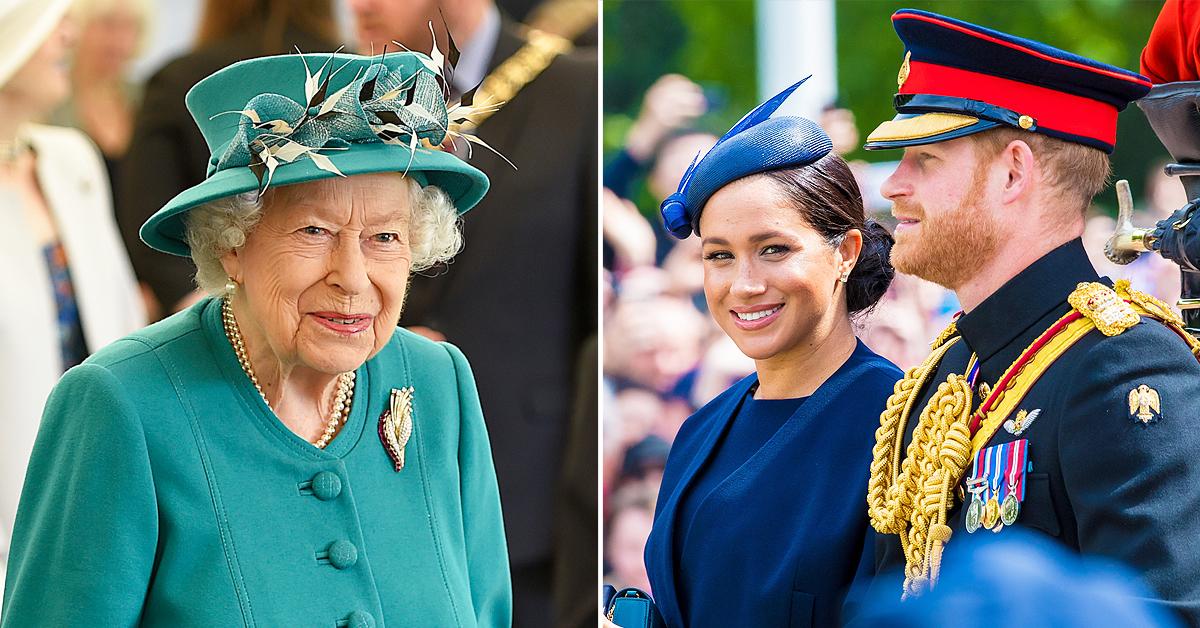 Even though many people had a lot of thoughts about Prince Harry and Meghan Markle's recent Time magazine cover, it looks like Queen Elizabeth is a fan!
Article continues below advertisement
"[The Queen] told him that she is proud of him and [Meghan Markle] for making it on the cover of Time Magazine's 100 Most Influential People," the insider added. "She hasn't got hold of a copy yet but saw it on the news. She got to see Lilibet and Archie on the call too, which she was super happy about."
Article continues below advertisement
Earlier this year, the dad-of-two got candid about where he stands with his brother, Prince William, and his father, Prince Charles. However, he made it clear that he is still very close with his grandmother, despite moving to a different country.
Article continues below advertisement
"When it comes to that relationship with the Queen, it is as strong as ever," Finding Freedom author Omid Scobie told Good Morning America. "They have nothing but love for her. Of course, we saw them name their daughter after the Queen's very nickname. So, that really gives us an insight into that close relationship."
Article continues below advertisement
"Meghan is now resting at home and she and Harry have already introduced the Queen to her great granddaughter via Zoom," an insider exclusively told The Royal Observer. "Since the couple moved to L.A., the Queen has become very familiar with Zoom. She talks to Harry, Meghan and Archie via technology, and now she is using it to meet her granddaughter. She is a very modern grandmother."
Article continues below advertisement
"This is the beginning of a new chapter within the family that will hopefully heal old wounds. Finally, there is hope that the family can reunite," added the insider. "No one knew it at the time, but when Archie was born, Harry and Meghan were so angry with the family that they wanted nothing to do with them moving forward. That is why they broke all traditions and went with a totally new royal name. Now things have changed and they both very much want their daughter to be part of the family, which is why they chose the name Lilibet, the Queen's childhood nickname."