Queen Elizabeth & Prince Charles Will Make Public Appearance To Launch Queen's Green Canopy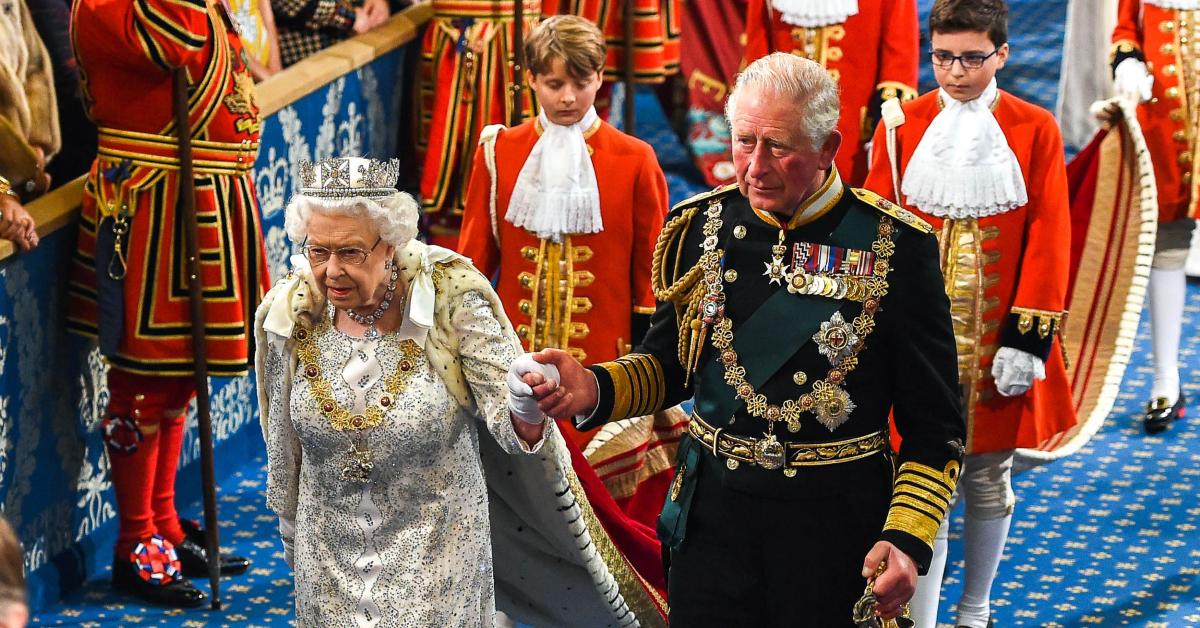 Queen Elizabeth will be joined by her eldest son, Prince Charles, on Friday, October 1, to launch the Queen's Green Canopy (QGC).
The new initiative, which was announced in May, is encourage people to "plant a tree for the Jubilee" from next month and throughout next year.
Article continues below advertisement
The mother-son duo will mingle with staff and students from Crathie Primary School at the 95-year-old's Balmoral estate. The children will learn about the benefits of planting trees.
To wrap up, the Queen and Prince Charles will plant a copper beach tree.
Article continues below advertisement
"Everyone from individuals to Scout and Girlguiding groups, villages, cities, counties, schools and corporates will be encouraged to play their part to enhance our environment by planting trees from October, when the tree planting season begins, through to the end of the Jubilee year in 2022," the website states. "With a focus on planting sustainably, the QGC will encourage planting of trees to create a legacy in honour of The Queen's leadership of the Nation, which will benefit future generations. As well as inviting the planting of new trees, The Queen's Green Canopy will dedicate a network of 70 Ancient Woodlands across the United Kingdom and identify 70 Ancient Trees to celebrate Her Majesty's 70 years of service."
Article continues below advertisement
Earlier this year, the two kicked off the campaign.
"Today marks the launch of The Queen's Green Canopy, a tree planting initiative to mark The Queen's Platinum Jubilee in 2022 and to enhance our environment now, and for generations to come. The initiative invites people to 'Plant a Tree for the Jubilee'! @qgcanopy," Charles and Camilla's official Instagram account captioned a photo of the 72-year-old with his mom.
The message continued, "The Queen joined The Prince of Wales, Patron of @qgcanopy, for the first Jubilee tree planting at Windsor Castle earlier this year. With a focus on planting sustainably, the initiative invites individuals, community groups, businesses and others across the UK to plant trees. The @qgcanopy will also see a network of ancient trees and woodland across the UK dedicated to The Queen to mark the occasion, highlighting the importance of protecting our existing natural resources for future generations."
Article continues below advertisement
The matriarch has been staying at Balmoral estate for most of the summer, and going forward, it looks like she may split her time between Buckingham Palace and Windsor Castle.