Queen Elizabeth's Platinum Jubilee Coin Revealed — And It Features One Of Her Favorite Pastimes!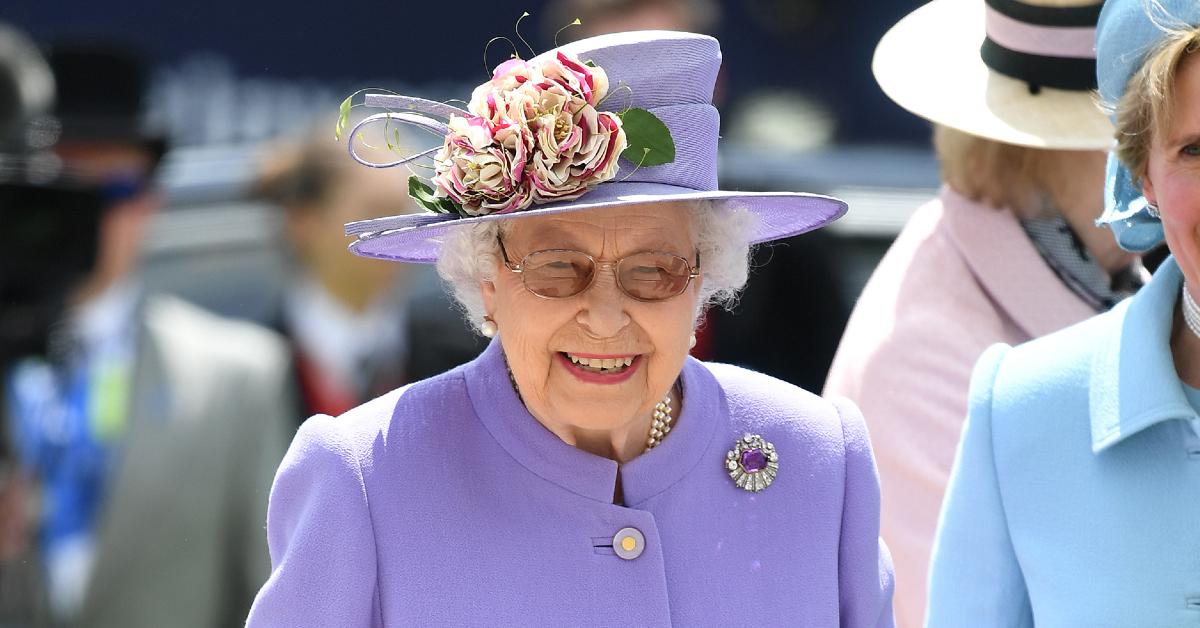 Queen Elizabeth, who has been Queen for 70 years, will be celebrated this year at the Platinum Jubilee, which occurs in June. Prior to the festivities, The Royal Mint gave social media users a glimpse into what the coins will look like.
Article continues below advertisement
"To celebrate Her Majesty The Queen's Platinum Jubilee on 6 February, we have created a range of new and historic coins featuring designs from John Bergdahl and @osbornerossdesign. Look out for the special commemorative portrait on the obverse of each coin!" the caption read, which featured four coins — one of the Queen riding a horse, one with the year she took the throne, one with the number 70 and another with her initials.
Article continues below advertisement
"Designed by esteemed artists and made with original craftsmanship, Her Majesty's Platinum Jubilee coins are enduring pieces of art that will be collected, cherished and passed down for generations," Clare Maclennan, divisional director of The Royal Mint in Llantrisant, Wales, told the BBC of the special item.
In June 2021, the palace gave some details as to what people can expect when it comes to the massive celebration.
Article continues below advertisement
"In 2022, Her Majesty The Queen will become the first British Monarch to celebrate a Platinum Jubilee, seventy years of service, having acceded to the throne on 6th February 1952 when Her Majesty was 25 years old," the press release, which was obtained by The Royal Observer, reads.
Article continues below advertisement
The message continues, "There will be year-long Platinum Jubilee celebrations throughout the United Kingdom, the Commonwealth and around the world as communities and people come together to celebrate The Queen's historic reign. Throughout the year, Her Majesty and Members of the Royal Family will travel around the country to undertake a variety of engagements to mark this historic occasion culminating with the focal point of the Platinum Jubilee Weekend in June — one year from today."
It's unclear if Meghan Markle and Prince Harry will fly over for the festivities, but it seems like it could happen.
"I think it would just send a good message. Forget about the previous comments and statements that have been said. This would be the Queen saying, 'You are my family.' And I think that would be very important," royal expert Marlene Koenig explained to The Express. "I would think that it would be the perfect olive branch for the Queen to say, 'I want you there.'"