'Those Opportunities Were Open To Her': Queen Elizabeth Told Meghan Markle To 'Continue Your Acting Career' While Part Of Royal Family, Biographer Claims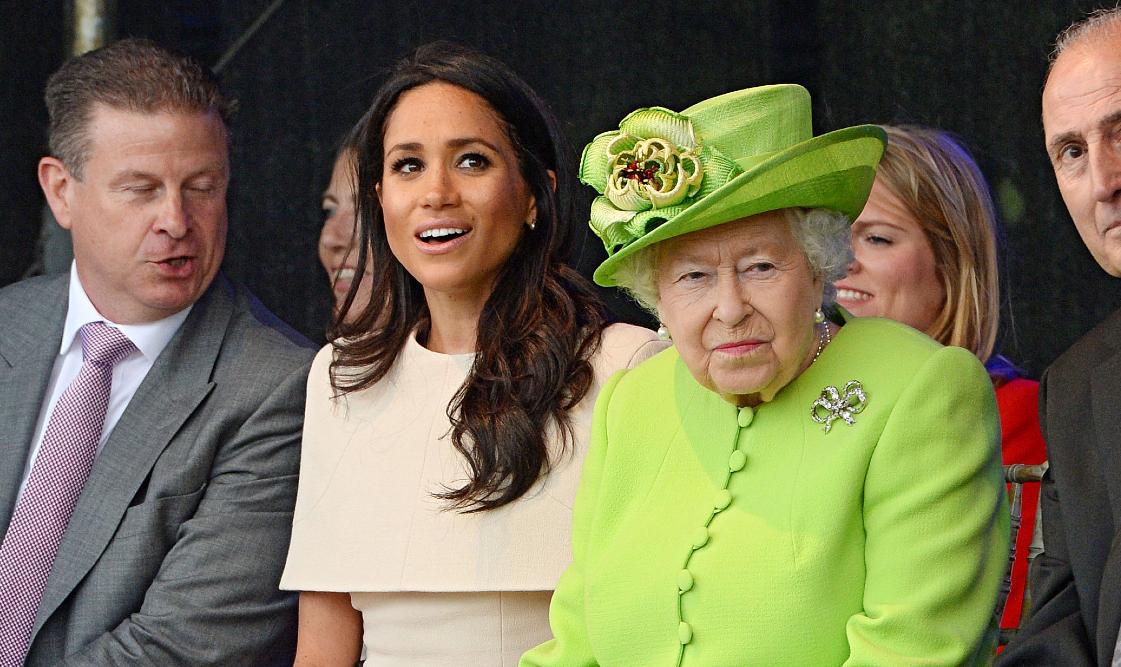 Article continues below advertisement
"They were given a degree of latitude. They were told 'here are your first class tickets, pick which country you want to go to, we're going to make you youth ambassadors for the Commonwealth,'" biographer Andrew Morton said on the "Royally Obsessed" podcast.
"In fairness to the royal family, in fairness to the Queen, she did give them that opportunity to go wherever they pleased," Morton added. "And also, they did say to Meghan if you don't want to embrace royal duties full time please be our guest and continue your acting career. Those opportunities were open to her."
Article continues below advertisement
However, Morton believes the couple ignored the suggestion.
Article continues below advertisement
"I think neither of them gave it the thought they should have done. I think that famous warning from Prince William of 'steady on, think about what you're doing,' that Harry bridled at, was probably meant more with affection," Morton explained.
He continued, "I think William understood more than Harry that becoming a member of the royal family is a tough gig. You think about Catherine Middleton. She's British, she's grown up with the traditions, obviously she was a commoner but she has a very sound and strong family. Meghan didn't have any of that. She's American, she didn't have a clue about the royal family."
Article continues below advertisement
"In a way, Harry should have been a bit more careful of that and spent a bit more time with their engagement and their courtship. It takes a long time," he concluded.
The pair stepped back from the royal family in January 2020, and then over a year later, the Queen decided they were no longer working members of the family.
Article continues below advertisement
"The duke and duchess have confirmed to Her Majesty The Queen that they will not be returning as working members of the royal family," Buckingham Palace said in a statement on Friday, February 19.
Article continues below advertisement
"Following conversations with the duke, the queen has written confirming that in stepping away from the work of the royal family it is not possible to continue with the responsibilities and duties that come with a life of public service," the statement continued. "The honorary military appointments and royal patronages held by the duke and duchess will therefore be returned to Her Majesty before being redistributed among working members of the royal family."
Article continues below advertisement
Meghan and Harry hit back with a statement of their own, making it clear that charity is something that will always be a part of their lives.
Harry and Meghan will "remain committed to their duty and service to the U.K. and around the world, and have offered their continued support to the organizations they have represented regardless of official role," a statement from their office read. "We can all live a life of service. Service is universal."