Queen Elizabeth 'Is Far Too Gracious To Be Childish & Not Include Prince Harry & Meghan Markle In The Gift Package' For Christmas, Expert Claims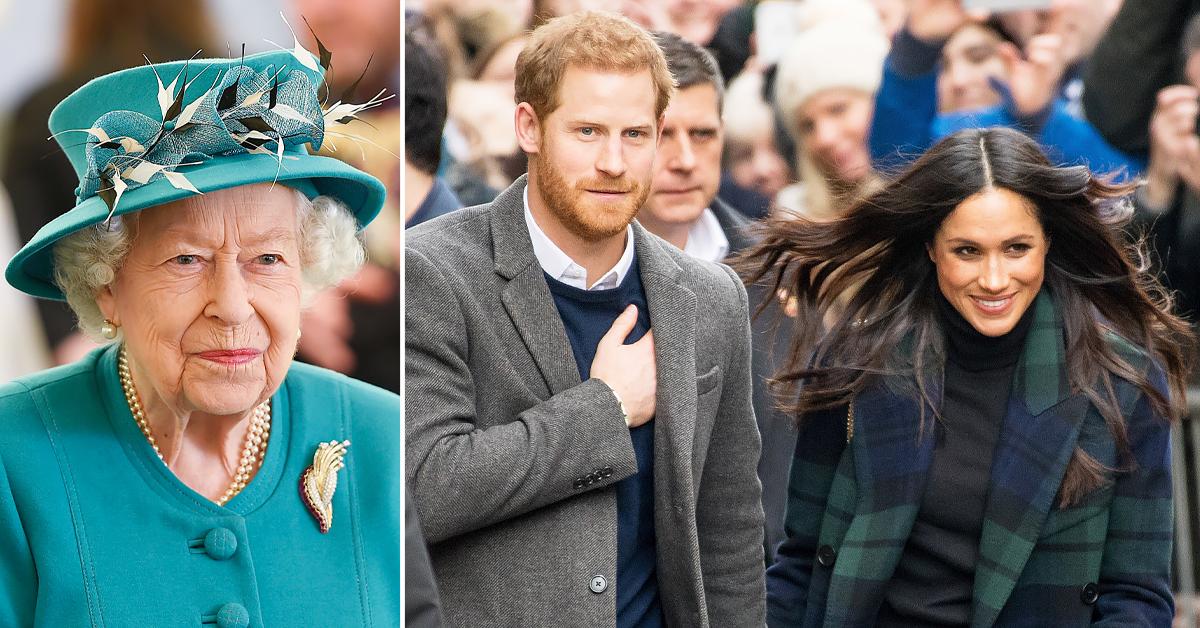 Even though Prince Harry and Meghan Markle will not be with Queen Elizabeth for Christmas this year, the monarch will still include the couple, who left the royal family in 2020, in the festivities.
Article continues below advertisement
"There will be some gifts but it will be very formal," royal expert Neil Sean claimed. "[The Queen] is far too gracious to be childish and not include Harry and Meghan in the gift package."
However, the gift-giving component of the night will not take place over Zoom, Sean claimed.
Article continues below advertisement
Earlier this year while speaking to James Corden, Harry, 37, revealed what the 95-year-old gave him in the past.
Article continues below advertisement
"My grandmother asked us what Archie wanted for Christmas, and Meg said a waffle maker," he shared. "So, she sent us a waffle maker for Archie, so breakfast now Meg makes up a beautiful organic mix, in the waffle maker, flip it, out it comes. He loves it. And now I have waffles for breakfast [with] a bit of yogurt, a bit of jam on top. I don't know if that's the right thing to do."
Last month, it was revealed that the duo would not be making the trek for the holiday season. "There's a lot that goes into the logistics and the planning of the family Christmas, so of course, staff know that Harry and Meghan are not coming," a source told Page Six. "If they were, they would have communicated it to their family by now. But this is Her Majesty's first Christmas without her husband, so one would have hoped they would want to be with her."
Article continues below advertisement
"I think everyone understands there will be a frenzy when they both come back to the U.K., but they need to rip the [band-aid] off and get on with it," the source added.
Article continues below advertisement
Instead, the Queen will be with Prince William, Kate Middleton, their three kids — Prince George, 8, Princess Charlotte, 6, and Prince Louis, 3 — and others.
"This year, more than ever, it is incredibly important to Her Majesty to be surrounded by her loved ones," a palace insider said, The Mirror reported. "The Queen is totally committed to hosting everyone as she hopes to make it back to full health in the coming weeks. Her Majesty is resting under doctors' orders with the intention of being able to fully enjoy the company of her extended family over the holiday period."