Queen Elizabeth Celebrates 70-Year Reign By Looking At Cards & Artwork Sent To Her By Children — See The Sweet Photos!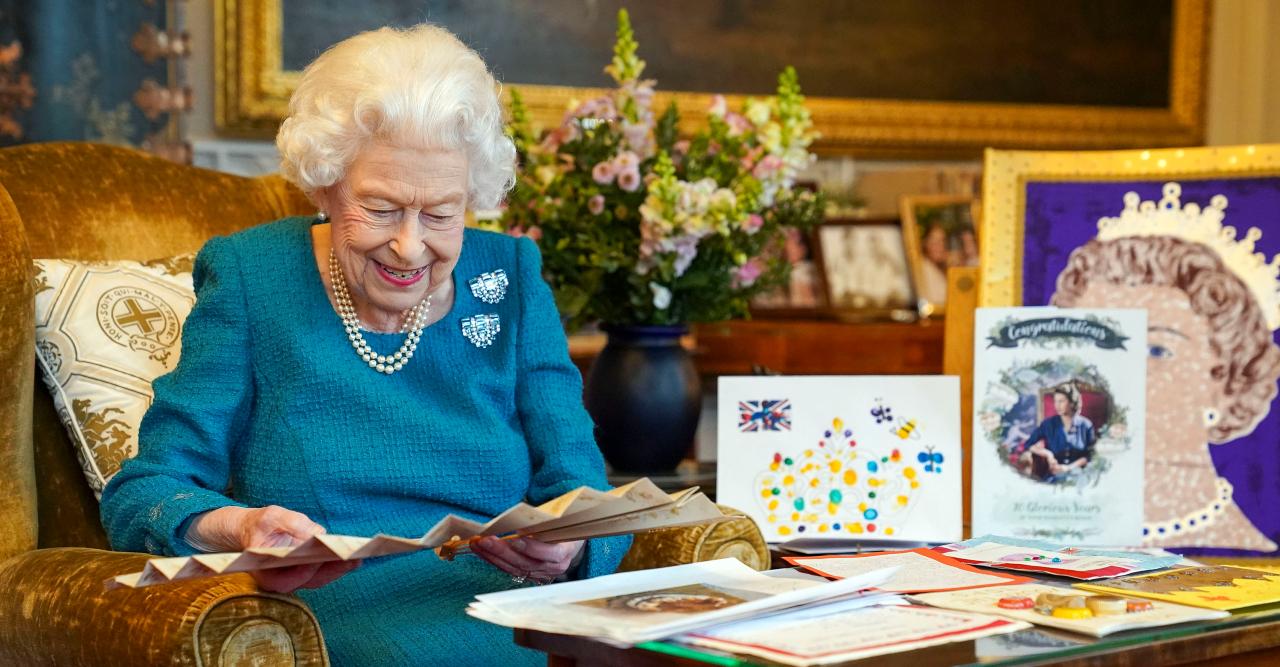 On Sunday, February 6, Queen Elizabeth will mark 70 years as the monarch, setting a new record.
Her accomplishment is being celebrated via the Platinum Jubilee, with the bulk of the events taking place in June — but she's getting a head start before the party begins.
Article continues below advertisement
A new photo of the matriarch was posted on the royal family's Instagram account, showing the beaming mother-of-four looking through mail.
In the pictures, she wears a long-sleeved blue dress with two brooches, pearl earrings and a layered pearl necklace.
Article continues below advertisement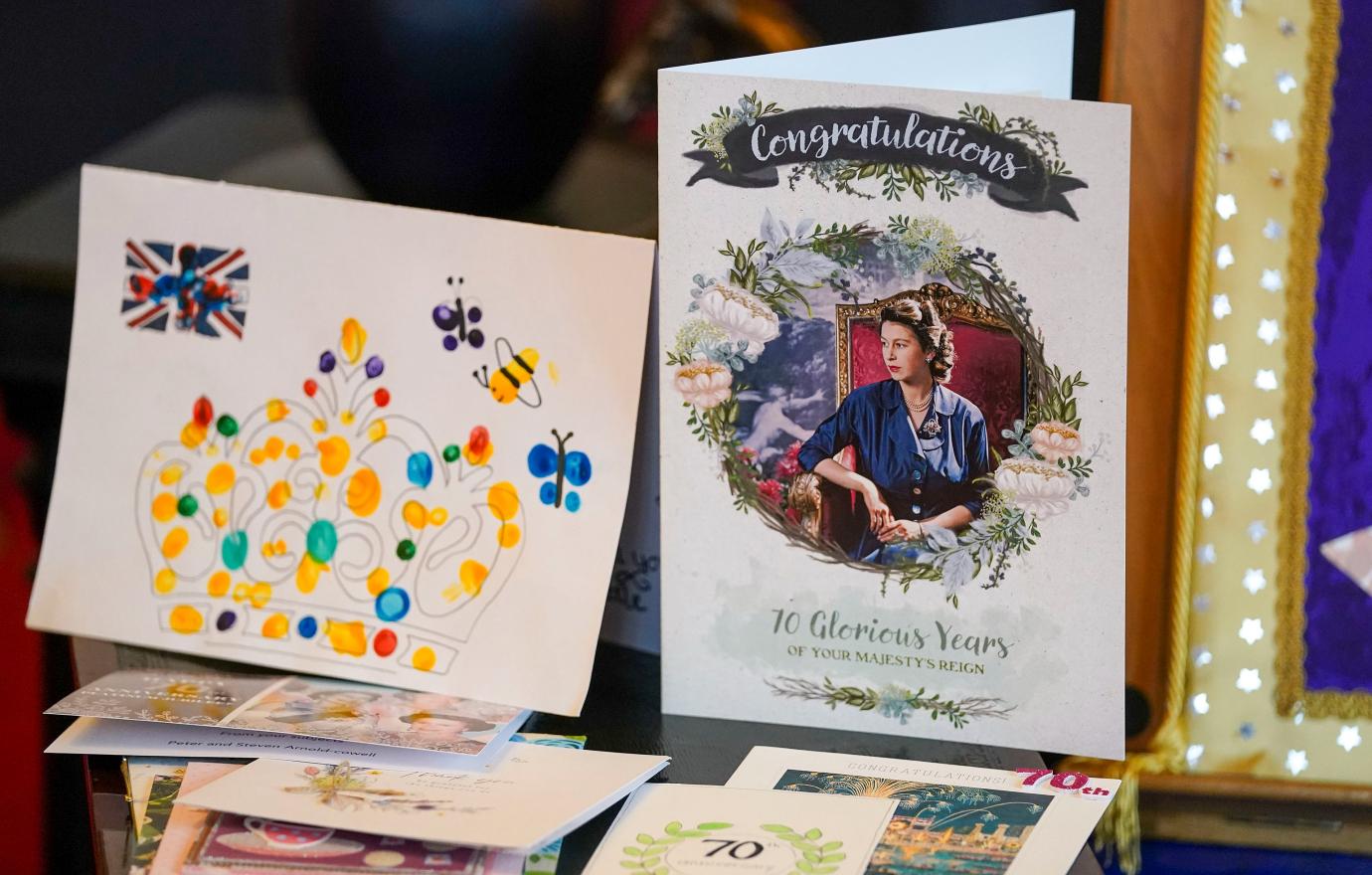 Article continues below advertisement
The message revealed that in 2002, a 9-year-old named Chris "sent Her Majesty 'A Recipe for a Perfect Queen.' The ingredients were 'a dash of loyalty, a handful of royal waves, a cup of courage.'"
"The Queen was also shown Queen Victoria's Autograph fan from @royalcollectiontrust," the caption said. "The fan was given to The Queen in 1887 to mark her Golden Jubilee by The Prince and Princess of Wales, later King Edward VII and Queen Alexandra, and is signed by friends and relations of Queen Victoria."
Article continues below advertisement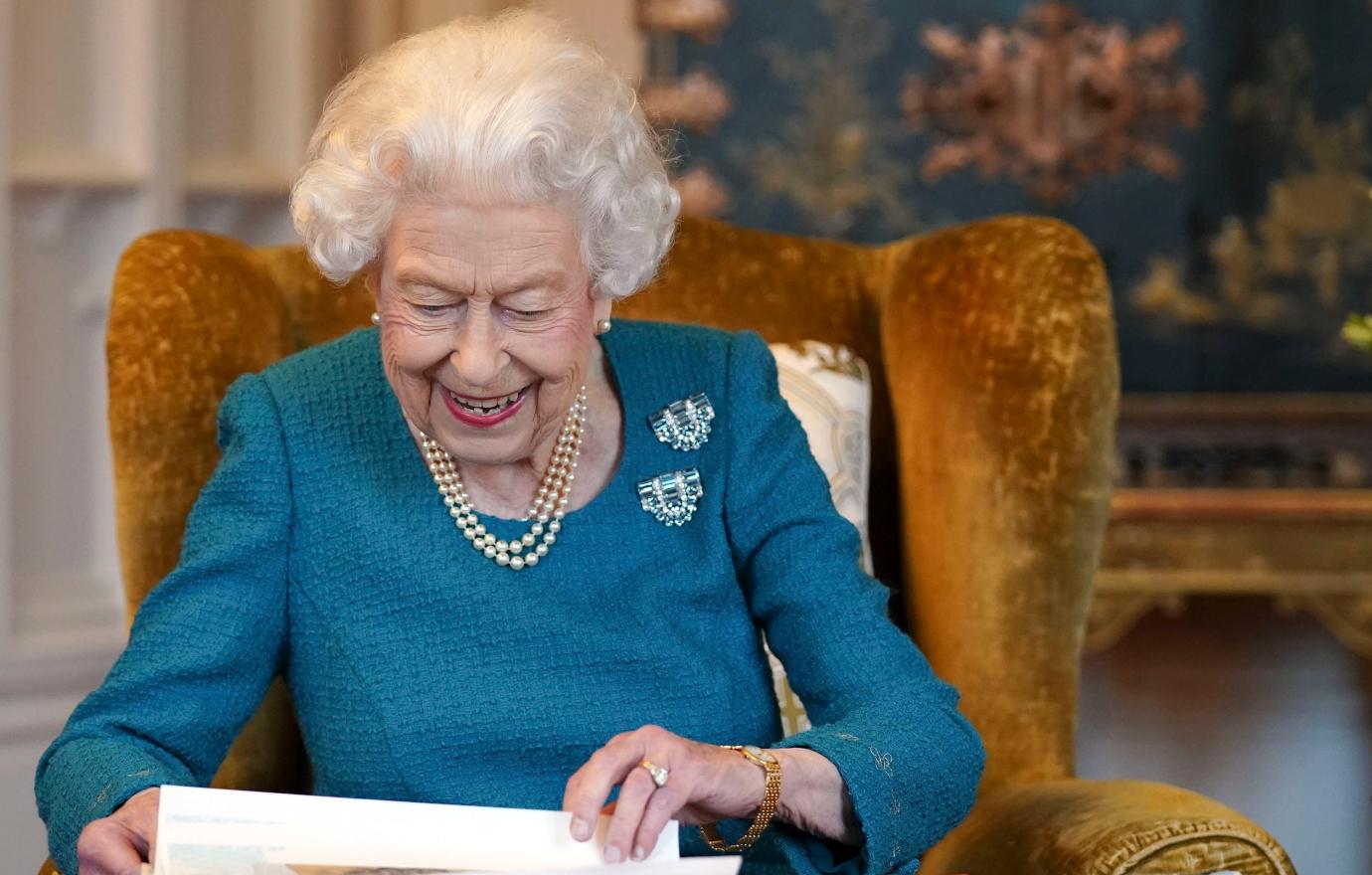 "The bank holiday will provide an opportunity for communities and people throughout the United Kingdom to come together to celebrate the historic milestone," the official statement read. "The four days of celebrations will include public events and community activities, as well as national moments of reflection on The Queen's 70 years of service."
In addition, "initiatives including The Queen's Green Canopy and the Platinum Pudding competition will create a lasting reminder of The Queen's Jubilee, while The Queen's private estates will also join in with special Jubilee themed events offering more opportunities for members of the public to celebrate the historic milestone."