Did Meghan Markle & Prince Harry Congratulate Princess Eugenie On The Arrival Of Her First Baby?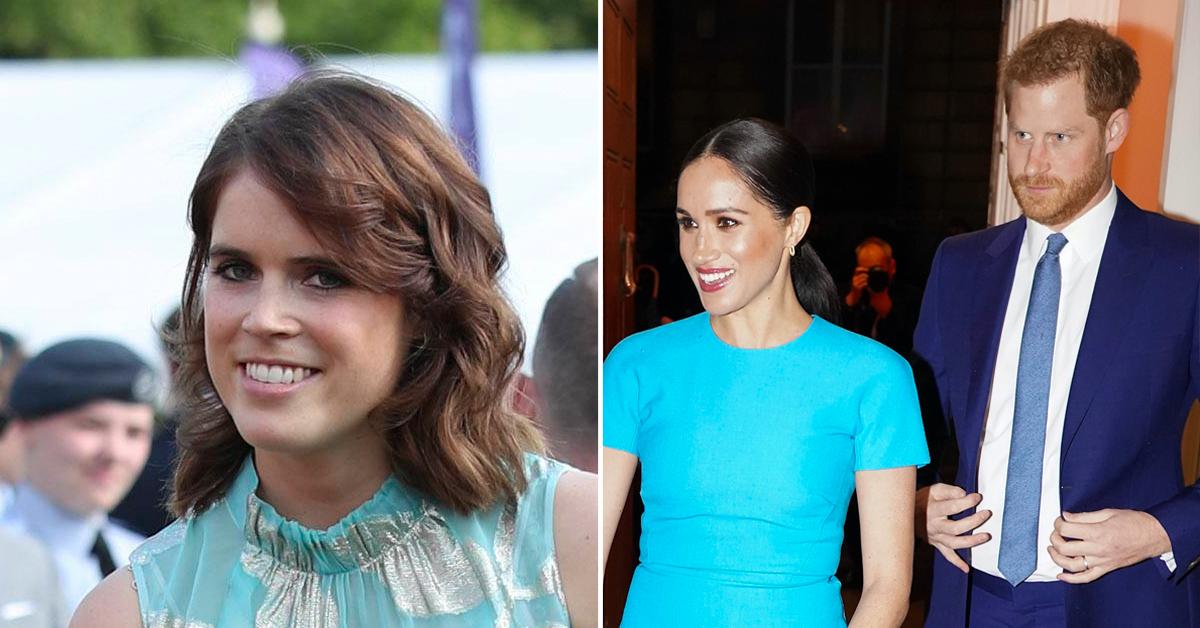 The royal family received a tiny new addition on February 9 when Princess Eugenie and her husband, Jack Brooksbank, welcomed their first child, a baby boy.
Soon after, congratulations and warm sentiments were sent their way, especially after they shared a sweet photo of their little one's hands on their Instagram page — but cousins Prince Harry and his wife Meghan Markle, who have an Instagram account as well, have yet to publicly acknowledge the birth.
Article continues below advertisement
However, an insider claimed the duo — who are reportedly very close with the new parents — privately sent them well wishes. It's unclear whether or not Prince William and Kate Middleton, who also have an account on Instagram, did the same.
Prince Charles and his wife, Duchess Camilla, took to social media to mark the happy occasion, writing, "Congratulations to Her Royal Highness Princess Eugenie and Jack Brooksbank on the birth of their son."
Article continues below advertisement
Meanwhile, the royal family's official birth announcement declared Queen Elizabeth II, Prince Philip and Eugenie's mom, Duchess of York Sarah Ferguson, are all "delighted" by the baby's arrival. It marks the first grandchild for the latter, and the ninth great-grandchild for the Queen and Philip.
The Duchess of York had been counting down the day's until her daughter gave birth, stating that she's determined to be a "fantastic" grandmother. In fact, the author revealed her latest children's book, The Adventures of Charlie, Blue and Larry the Lamp Post, is "dedicated" to her grandson, adding that she's excited to share "story time" with him as he grows up.
Article continues below advertisement
"I am bringing out one children's book a month for the next 12 months to create a lovely library for my grandchildren," she revealed. "I feel like the luckiest person ever when I can bring a smile to a child's face."
Though this is the first child for Eugenie, the Duchess believes she'll adapt to her new role right away. "Having not had my own mother around, I've always been determined to be a very present mother with my children, and I know Eugenie will be the same with hers," the Duchess revealed. "She is incredibly empathetic and will be a great mother. She is a very strong and determined person."