Princess Eugenie & Her Baby Are Living At Frogmore Cottage — The Same Home Where Archie Was Raised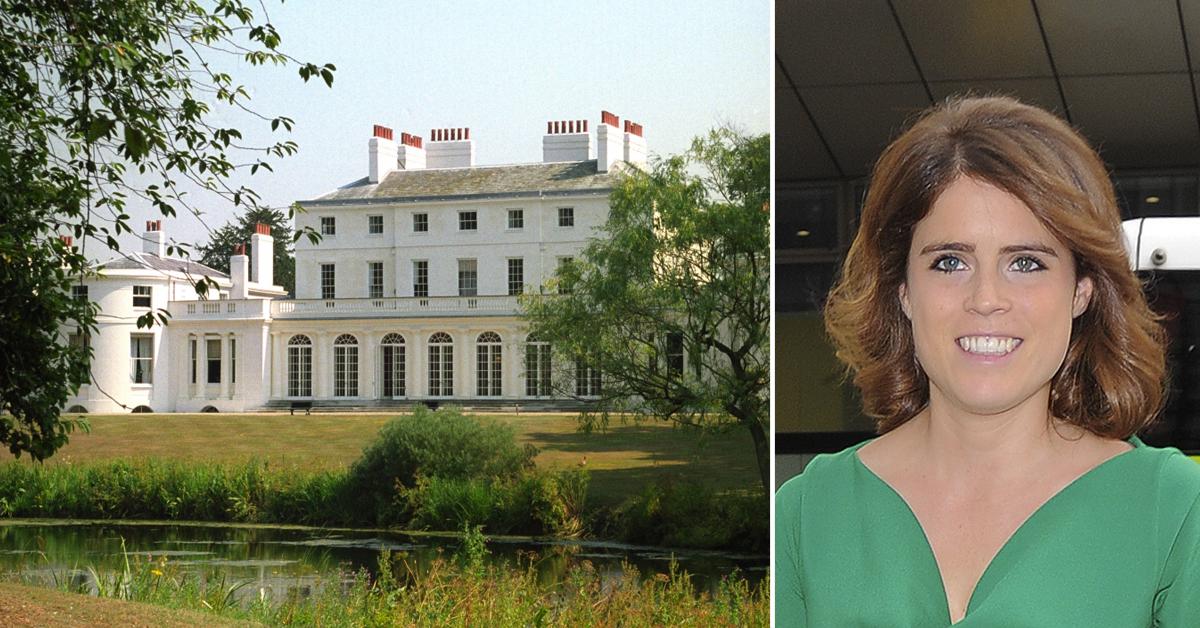 It looks like Princess Eugenie's first baby will have a much more humble upbringing than that of royal tots like Prince George. According to a report, the new mom and her husband, Jack Brooksbank, will raise their newborn son at Queen Elizabeth II's Frogmore Cottage — the same property where her cousin Prince Harry and his wife, Meghan Markle, lived after welcoming 20-month-old son Archie.
Article continues below advertisement
Harry and Meghan first started living at the Windsor home in April 2019, but when they stepped down from the royal family and fled the U.K., it went uninhabited — until this past November, when Eugenie moved in.
"Eugenie and Harry have always been close and they chat privately all the time. It was Harry who suggested she and Jack could use Frogmore Cottage because it is much bigger than their cottage at Kensington Palace," an insider explained. "It is a case of one family member reaching out to another."
Don't let the "cottage" title fool you — the lakefront property, which is where Meghan and Harry held their wedding reception, is anything but tiny. In fact, the five-bedroom home not only backs onto 655 acres of gardens but also underwent a $3 million renovation in 2019, which was paid for by taxpayer money via the Sovereign Grant. However, the couple has since repaid the costs in full.
Article continues below advertisement
While the grant served to cover the costs of necessary changes in the home (such as updating the heating, electrical and plumbing, as well as repairing defective floor boards and ceiling beams), any design expenses came straight from Harry and Meghan's pockets. The rumor that the home contained a yoga studio was debunked.
One report claimed that the Suits actress hired NYC interior designer Vicky Charles to decorate the space. On the walls, she was said to have used vegan, non-toxic paint that's infused with rosemary and eucalyptus extracts, which can boost immunity and promote creativity. The earthy, neutral color scheme consists of whites and grays.
Article continues below advertisement
Charles is well known for her work on Manhattan's Soho House, but she explained in the past that designing a "private" home is "incredibly different" than setting up a public space.
"The clients come to us because they want the Soho House aesthetic," she shared, "but you have to make it right for that family or whoever lives there in their space, so it's not a cookie cutter thing you can just drop in."