Princess Charlotte 'Gives The Initial Impression Of Shyness,' Just Like Princess Diana Did, Body Language Expert Says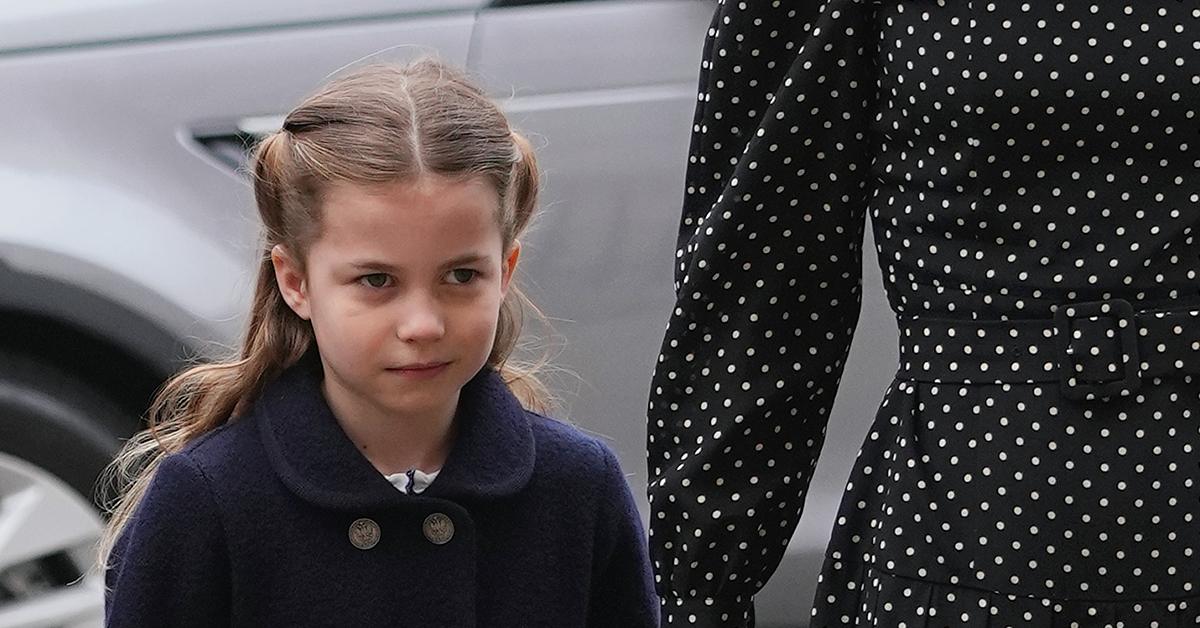 Last week, Prince William and Kate Middleton brought along their eldest kids, Prince George, 8, Princess Charlotte, 6, to Prince Philip's memorial service, and one body language expert, Judi James, pointed out that the couple's daughter has similar traits to her grandmother Princess Diana.
Article continues below advertisement
"Charlotte, looking touchingly like the Queen when she was small, showed body language traits that are more like her Granny Diana," James said. "Like Diana, she gives the initial impression of shyness, but beneath that appears to be an outgoing, fun personality. She also picked out several of the cameras with her eyes, as Diana always remembered to do."
Article continues below advertisement
George and Charlotte seemed like they were on their best behavior, as it "was probably the first big test for George and Charlotte in terms of appropriate royal behavior at a formal event with the world's cameras watching," James said.
Though at one point, Kate had to tell her daughter, who was excited to see her cousins, to be quiet.
Article continues below advertisement
"Kate's small whispers to her daughter seemed to be keeping her on her best behavior, but walking past the row of relaxed, chatting, and laughing daughters of Zara and Peter Phillips must have been one of the biggest challenges of her royal life so far," James said. "Little Mia even waved in excitement as her friend walked past, and Charlotte must have had one of her first lessons in the restrictions of royal protocol."
Kate and William try to keep their kids out of the spotlight, but it seems like Charlotte may have an interest in being the center of attention one day.
"She's obsessed with her mother's jewelry," an insider told Life & Style of the little girl. "[Prince] William once found her covered in Kate [Middleton's] makeup and wearing a $4 million tiara."