Prince Harry Could Surprise Prince William on His 41st Birthday
William, Prince of Wales, turned 41 on Wednesday, June 21, and he can expect numerous surprise congratulations, including one from his estranged brother, Prince Harry, according to a royal insider.
Former royal household butler Grant Harrold told a source, "I think that hand on heart, I still believe that Harry will still reach out to William for his birthday."
Article continues below advertisement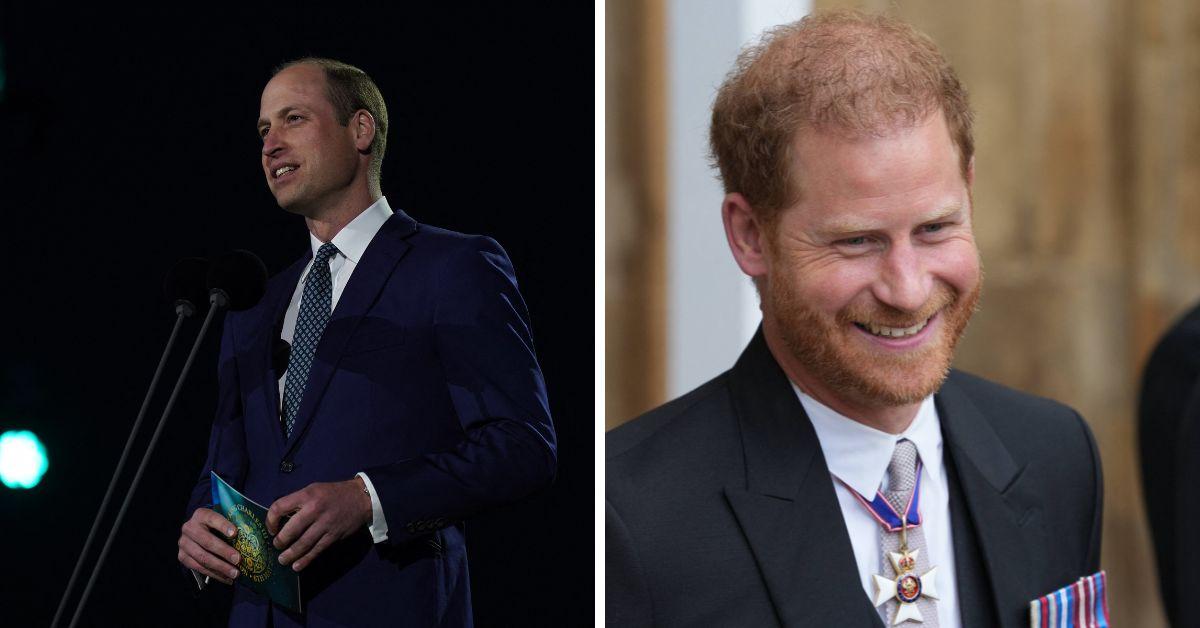 The royal household veteran continued, "I think he will reach out to him, definitely. I think they will still reach out to each other on their birthdays. Will there be a card? I think there will still be a card. Will there be a gift? I don't know; it's difficult to say."
Birthday celebrations within the royal family are much like everyone else's in that they are mostly low-key parties with close family and friends. Apart from the annual Trooping the Colour military parade, which is the grand celebration of the monarch's date of birth, there are no big events in this arena. Even on anniversary milestones, such as King Charles' 70th birthday in 2018, large gatherings occur behind palace walls.
Harrold revealed that the royals typically call one another or send cards on these occasions. The ex-palace aide shared, "It's very rare that we get any information about birthdays [as staff]. You can imagine [they're celebrated] behind closed doors —I'm sure they will still be exchanging their gifts and their cards as we all do."
Article continues below advertisement
Diana, Princess of Wales, always ensured that William and Harry had fun and exciting birthday parties when they were children, which can be seen in how both Harry and Meghan Markle celebrate Prince Archie and Princess Lilibet Diana's special days. It is also understood that William and Kate do the same for their children.
The butler stated that the two princes' birthdays in the '80s and '90s were "the same as any other birthday party where you have your friends, and you have a cake, [and] you have a sing-song."
Those days, of course, represented a happier, more harmonious time for the future king and future California transplant. The two shared a close bond and maintained that camaraderie throughout the difficult days of their parents' divorce and Diana's tragic death in 1997, when they were 15 and 12, respectively. Both siblings are now bogged down in a feud that some say could last "for decades."
Article continues below advertisement