Prince William Tells Robert Irwin He Was 'A Big Fan' Of His Late Father As They Discuss The Earthshot Prize Initiative: 'He'd Be Very Proud'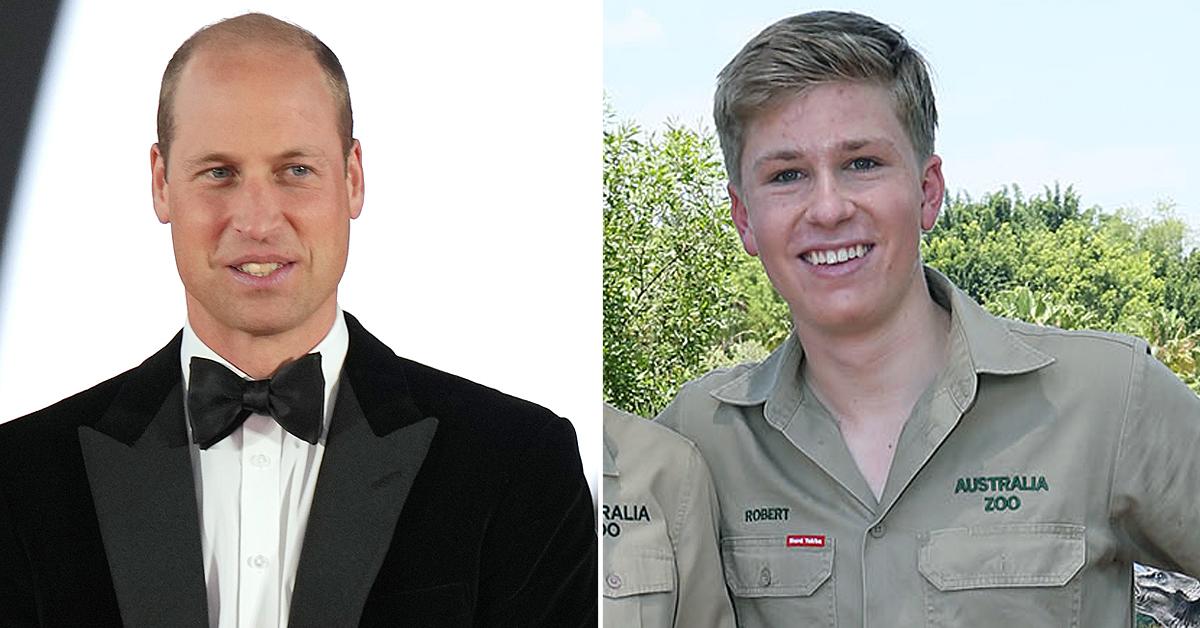 Lately, Prince William has been vocal about how important it to save the planet, and while talking to advocate Robert Irwin, he couldn't help but praise the young star for making a difference.
Article continues below advertisement
"Honestly, I was a big fan of your dad [Steve Irwin], and I am so sorry," the prince said. "It's no surprise that you're a fan of crocodiles as well. The family trait has continued into the next generation I am sure."
"He'd be very proud of you, Robert. And what you continued. Your passion is only second to his," he added.
Article continues below advertisement
Article continues below advertisement
"I felt that a bit of optimism and hope is what we needed," William explained about the prize, which is "designed to incentivize change and help repair our planet over the next 10 years." "Showing people that there are solutions. That there is a way forward what was going to be needed, and so that's how the Earthshot Prize sort of spun out from there."
On Sunday, October 17, five inaugural winners will be announced, and Ed Sheeran, Shawn Mendes and Coldplay will perform outside Alexandra Palace.
Article continues below advertisement
Article continues below advertisement
"Over half a century ago, President Kennedy's 'Moonshot' programme united millions of people around the goal of reaching the moon. Inspired by this, The Earthshot Prize aims to mobilise collective action around our unique ability to innovate, problem solve and repair our planet," he said of his mission.
He continued, "I am honoured to introduce the 15 innovators, leaders, and visionaries who are the first ever finalists for The Earthshot Prize. They are working with the urgency required in this decisive decade for life on Earth and will inspire all of us with their optimism in our ability to rise to the greatest challenges in human history."