Meghan Markle & Prince Harry's Abrupt Royal Exit: Maria Shriver, Piers Morgan & More Weigh In On The Shocking Announcement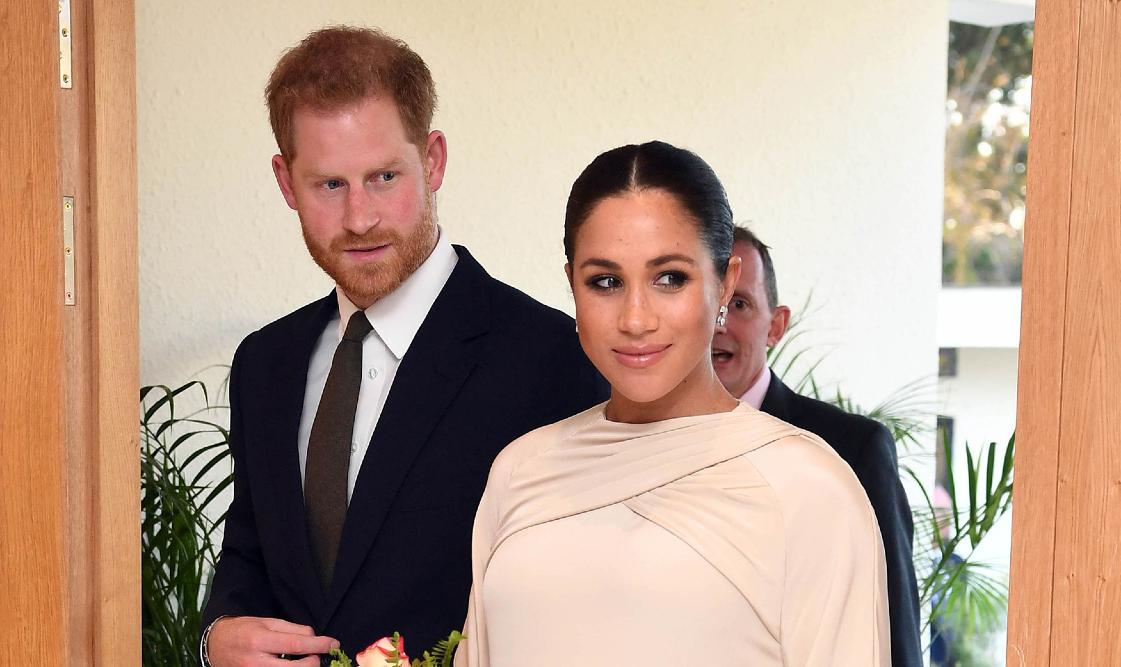 It seems like Meghan Markle and Prince Harry just keep on dropping bombshells over the years! First, the couple decided to step back from their royal duties, and now over a year later, they announced they won't be returning to their royal roles.
Article continues below advertisement
"The duke and duchess have confirmed to Her Majesty The Queen that they will not be returning as working members of the royal family," Buckingham Palace said in a statement on Friday, February 19.
"Following conversations with the duke, the queen has written confirming that in stepping away from the work of the royal family it is not possible to continue with the responsibilities and duties that come with a life of public service," the statement continued. "The honorary military appointments and royal patronages held by the duke and duchess will therefore be returned to Her Majesty before being redistributed among working members of the royal family."
"While we are all saddened by their decision, the duke and duchess remain much-loved members of the family," the statement concluded.
Following the news, people took to social media to reveal how they felt about the duo — who currently live in Montecito, Calif., with their son, Archie — starting a new chapter of their lives.
Article continues below advertisement
Some felt excited that Harry and Meghan are finally breaking free and paving their own path.
"Congratulations to Harry and Meghan, the Duke and Duchess of Sussex, for making a life of their own. I think they will prove it's perfectly possible to serve their community and charitable interests outside 'the firm,'" one person tweeted on Friday.
"Harry & Meghan will not return as working members of the Royal Family! I say good for them, the monarchy is coming to an end in my opinion and outdated! Anyone else agree!?" another person exclaimed, while a third wrote: "Good on Meghan and Harry. Protecting your peace, personified."
Article continues below advertisement
"Good for #HarryandMeghan! There's no doubt that their broader commitment, on their own terms, to a life of service to the world (which includes the UK) will always reflect positively on the Royal Family," activist Dr. Shola Mos-Shogbamimu wrote.
Meanwhile, Harry and Meghan released a statement of their own, saying they will "remain committed to their duty and service to the U.K. and around the world, and have offered their continued support to the organizations they have represented regardless of official role."
"We can all live a life of service. Service is universal," they added, which some people felt was a diss to the 94-year-old.
Article continues below advertisement
"Yes, but one can lead a far more lucrative life of service if one has a royal title.." Piers Morgan pointed out.
Kevin O' Sullivan noted that the pair — who have scored deals with Spotify and Netflix in the past year — are not concerned about helping others anymore. "After the Queen at last sacked them from the royal family, Harry and Meghan declared: 'We can all live a life of service.' Or, if you're ligging off your flagging royal status, you can replace your life of service with a shameless pursuit of undeserved wealth and fatuous fame," he wrote.
Article continues below advertisement
However, Maria Shriver argued that even though Harry and Meghan won't have prominent titles anymore, they'll still be able to do good in the world. "Indeed, service is universal. You don't have to be working Royals to serve," she wrote. "Millions of people serve every day. Just look at Texas & what's happening right now in our country. Service doesn't require titles. It requires empathy, compassion, desire & drive."
Article continues below advertisement
Grant Harrold, the former butler to Harry, Prince William and Prince Charles also defended the pair, writing, "I personally knew Prince Harry. He is kind, gentle and caring. I wish him and his family success with their lives. In life we should not judge others but offer kindness and support. Positivity breeds positivity! #MeghanAndHarry."