Will Prince Harry & Meghan Markle Get Paid For Their Tell-All Interview With Oprah Winfrey?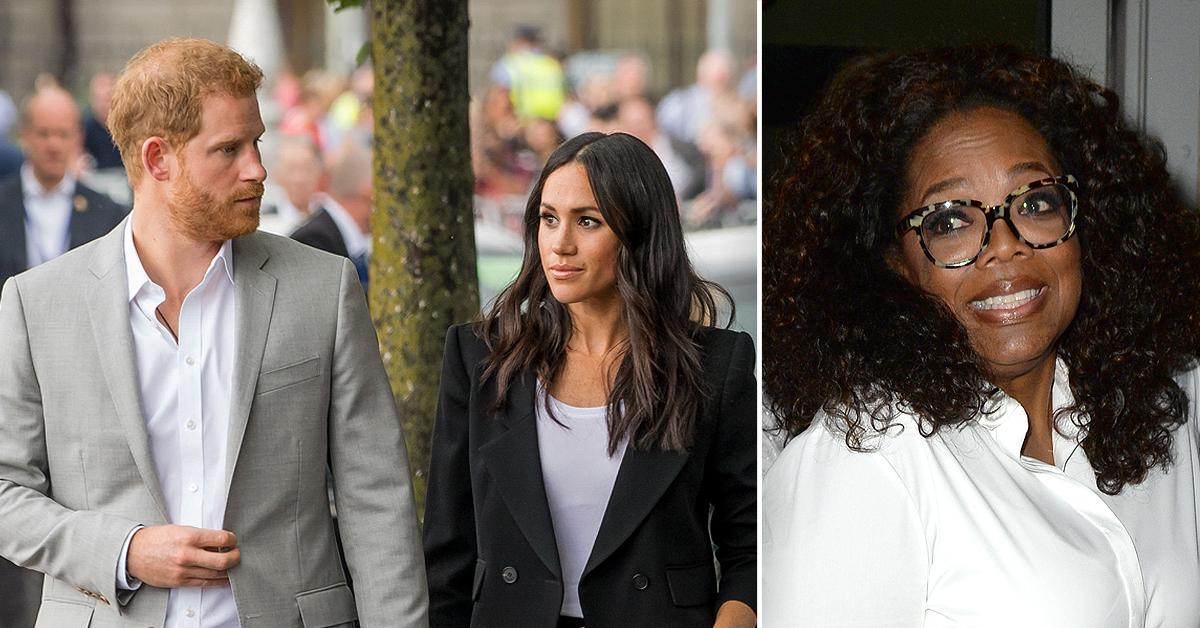 One year after leaving the royal family, Prince Harry and Meghan Markle will break their silence on the controversial decision by sitting down for a tell-all interview with pal Oprah Winfrey. Despite the buzz, it's being reported that a spokesperson for the Oprah Winfrey Network confirmed the duo will not be receiving a paycheck for their time, and no donations are being made to their charities.
Article continues below advertisement
Some may be surprised at the news, as the couple has been soaking up the limelight since moving to California, signing a multimillion-dollar deal with Netflix last year, in addition to a deal with Spotify.
The 90-minute interview airs on March 7 and will kick off with a one-on-one talk between the TV personality and the actress, where they will cover "everything from stepping into life as a Royal, marriage, motherhood, philanthropic work to how she is handling life under intense public pressure," CBS said in a statement.
Article continues below advertisement
Harry will the join the ladies to chat "about their move to the United States and their future hopes and dreams for their expanding family." The duo will likely talk about preparing for their second child, as they revealed on February 14 that Meghan was pregnant.
According to royal expert Katie Nicholl, the pair will utilize the TV special "to tell their side of the story. Up until now, we've heard versions of their story through the voices and re-telling of other people. This is their first opportunity to sit down and talk about the past year in their own words."
That being said, Nicholl claimed the pair don't want the interview "to hurt or upset anyone in the royal family," and they are adamant about respecting Queen Elizabeth II.
Additionally, Nicholl predicted that Meghan may discuss her tense relationship with her estranged sister, Samantha, and their father, Thomas Markle. "Oprah is going to have to ask those questions if this is going to be the sit-down interview, then it needs to be all encompassing," insisted the expert. "There is very much a desire to talk about the future but also to reflect on some of the past."
Article continues below advertisement
Even Winfrey's best friend Gayle King revealed that no topic will be "off limits" during their intimate talk, and the host can "ask anything she wants."
The Post was the first to claim that the Sussexes won't be compensated for the interview.