Prince William May Have Some 'Competition' With His Father Prince Charles Once He Becomes King, Expert Claims: 'It's Always Going To Be A Little Difficult'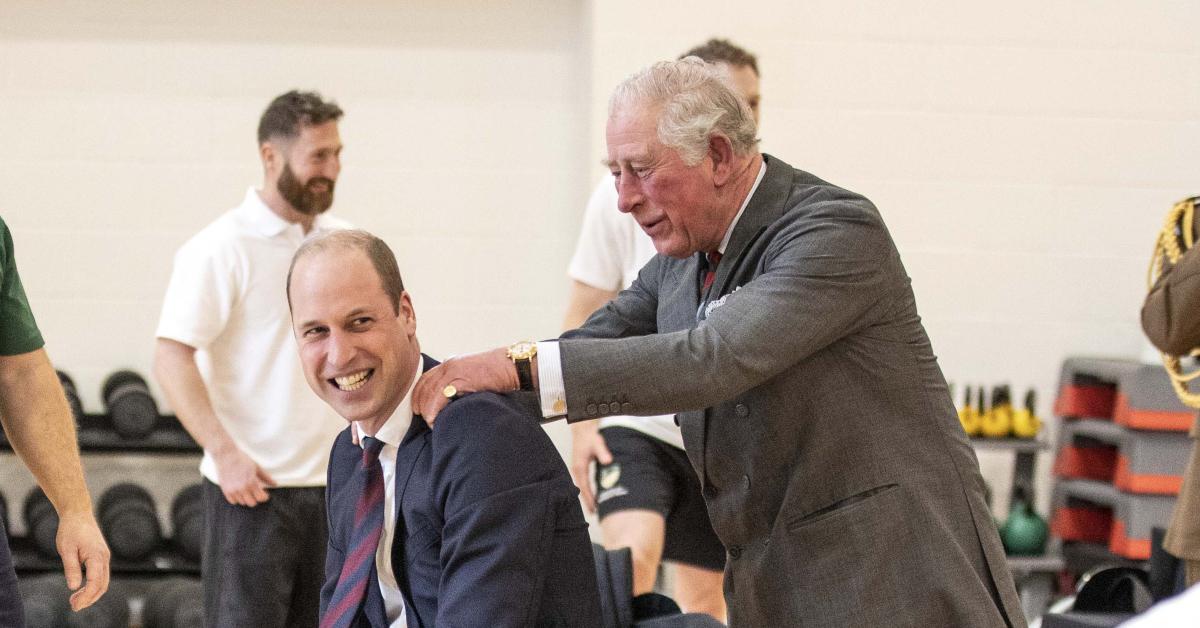 After Queen Elizabeth gives up the throne, Prince Charles will be the King, and his eldest son, Prince William, will be by his side. However, tensions between the two may rise once Charles takes on his new role.
Article continues below advertisement
"I think it's always going to be a little bit difficult," expert Penny Junor told Newsweek. "They [Charles and William] are two people doing a very similar job. With all fathers and sons I think there's an element of competition, the older man not really wanting to step over just yet and let the younger take his crown."
"I think that's always going to be a slight issue," she continued. "I think they're closer than they were, and they're both pulling very much in the same direction."
Article continues below advertisement
Charles, 73, will have to work hard to win people over, as he is not looked at in the best light after his affair with Camilla Parker Bowles came to light when he was married to Princess Diana.
Article continues below advertisement
"I think that is something that will haunt him indefinitely, unhappily," Junor shared. "The problem is that at every anniversary she will be brought up again and the facts or a version of the facts will be trotted out. There will always be people who choose to believe everything they see and hear and watch."
Junor hopes that the dad-of-two will win people over in due time.
Article continues below advertisement
Ever since the 95-year-old hasn't been feeling great — she was hospitalized in October and told to rest for a few weeks — it looks like wants a smooth transition for when she passes.
"She's not a quitter and will continue working but is handing over some of her duties to Charles and William," a source told Us Weekly. "[She] is preparing them to take over."
Article continues below advertisement
According to the insider, the Queen "says she's fine and doing well, but she's said that before, so naturally [the family is] concerned. They'd been urging her to take it easy for months."