Prince Harry Didn't Attend Princess Diana's Reception, Which Shows 'That Things Are Not Great Between The Brothers,' Expert Claims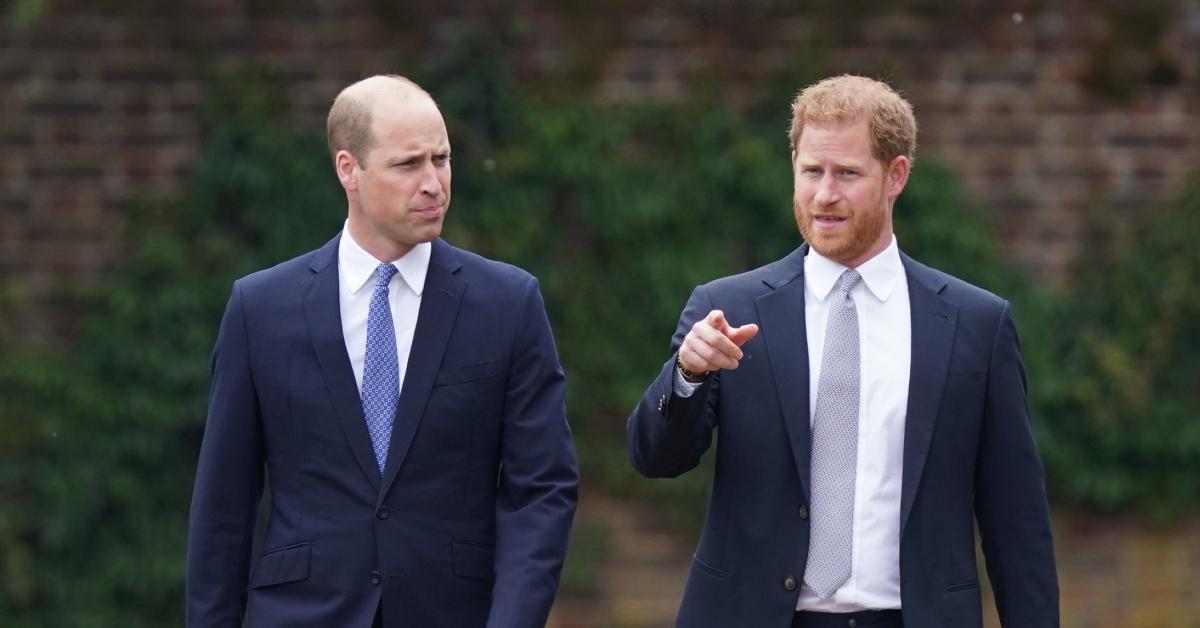 Article continues below advertisement
"I think it's very sad that Harry didn't go, and I think he [would have been] sorely missed," royal expert Duncan Larcombe told OK!. "Obviously he lives a long way away now and we've still got travel restrictions, but it's entirely possible for him to fly back to the U.K., as he showed in July for the unveiling of the statue."
Article continues below advertisement
"Both of Diana's sons should be there. Unfortunately, it's just further confirmation — not that another is needed — that things are not great between the brothers," he continued. "If their mother's legacy can't bring them together then you do wonder what on earth can."
In March, Harry, 37, revealed that he and Prince William, 39, were on "different paths" and weren't as close as they once used to be. Larcombe noted that "it'll be interesting to see if William made any reference to Harry" at the event.
Article continues below advertisement
"He [will have] thanked people for being there on behalf of him and his brother," the author predicted. "We'll have to wait until we know what William [has said] before we can draw conclusions about whether the rift has deepened."
During Harry and Meghan Markle's chat with Oprah Winfrey, the two talked smack about the royal brood, which didn't sit well with William and Kate Middleton.
Article continues below advertisement
"It's very easy to forget just how personal the attack on Oprah was against Kate," he said. "William is understandably very protective of Kate and let's not forget that Meghan directly accused Kate of making her cry rather than the other way around. She then accused Kate of briefing journalists against her, or at least not clarifying the truth of the story, when actually it's a very strong allegation to make publicly. Between two members of the royal family it's almost unheard of. The only other royal who's done that is Diana when she was publicly attacking her husband."