Prince William Admits His Kids Are 'Jealous' Of His & Kate Middleton's Trip To Belize: 'We Hope To Return Again Soon'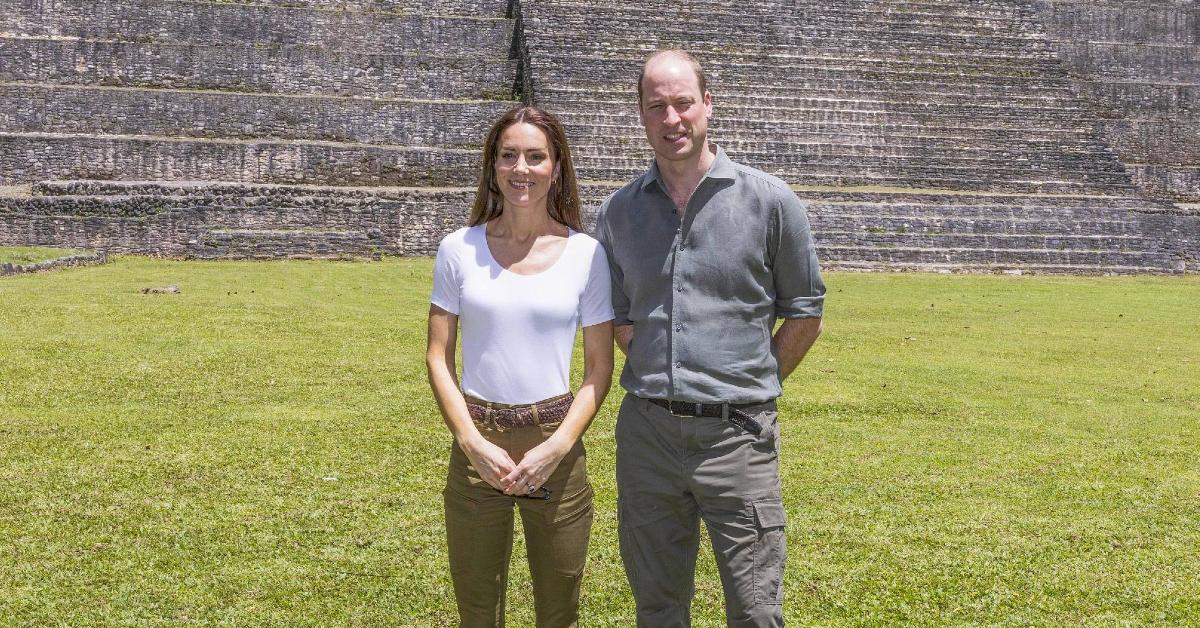 Prince William and Kate Middleton look like they're having a grand old time in Belize — and their three kids, Prince George, 8, Princess Charlotte, 6, and Prince Louis, 3, wish they could have joined in.
Article continues below advertisement
"We hope to return again soon, and to show our children this wonderful country," the 39-year-old said while outside the Maya ruins of Cahal Pech. "They are rather jealous that they are not here with us now."
Later on, at the reception, William told his guests how his eldest son tracks his trips. "We let them know where we are and he finds us on the map and puts a pin in it and shares with the others," he revealed.
Article continues below advertisement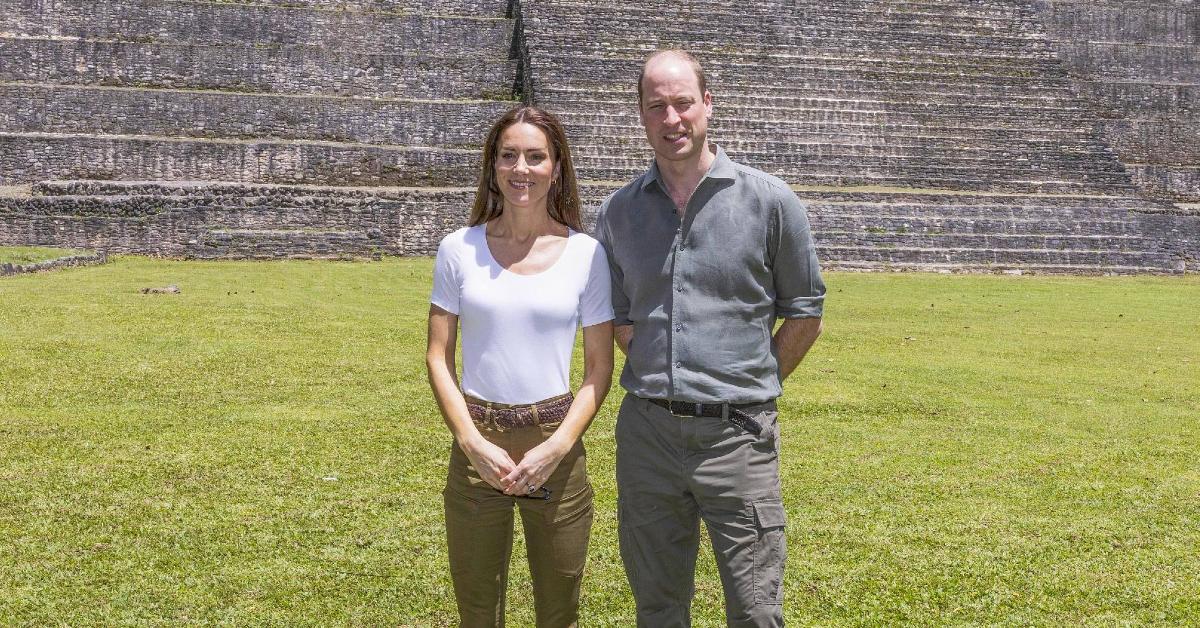 The couple have been busy ever since they touched down in the Caribbean! After sampling some chocolate and dancing with the locals, they explored other parts of the country.
"What incredible views 🇧🇿🌴It's an honour to be here at this iconic Mayan monument in the Chiquibul Forest," a caption read via Instagram.
Article continues below advertisement
Before heading to their next stop, William reflected on their adventure so far. "Catherine and I are delighted to be here in Belize at the beginning of our first official visit to the Caribbean. I am honoured to convey the very warmest wishes from my grandmother, The Queen of Belize, on the occasion of her Platinum Jubilee," he shared. "In our short time here, Catherine and I have been lucky enough to witness some of the extraordinary biodiversity that you so lovingly nurture here in your jungles and your reefs. Alongside this environmental diversity, yesterday we also had a taste of Belize's wonderful cultural diversity - from Mayan chocolate to Garifuna drumming. And yes, you even got us dancing!"
Of course, people loved seeing the pair so active. One person wrote, "ive missed royal tours so much😍," while another added, "Thank you for showing us the people and culture of Belize 🇧🇿 I learned so much and now I want to really visit it 🙏🏽🤞🏽❤️."