Prince William & Kate Middleton Are 'Reconciled To The Fact' That Their Relationship With Prince Harry Is 'Broken,' Expert Claims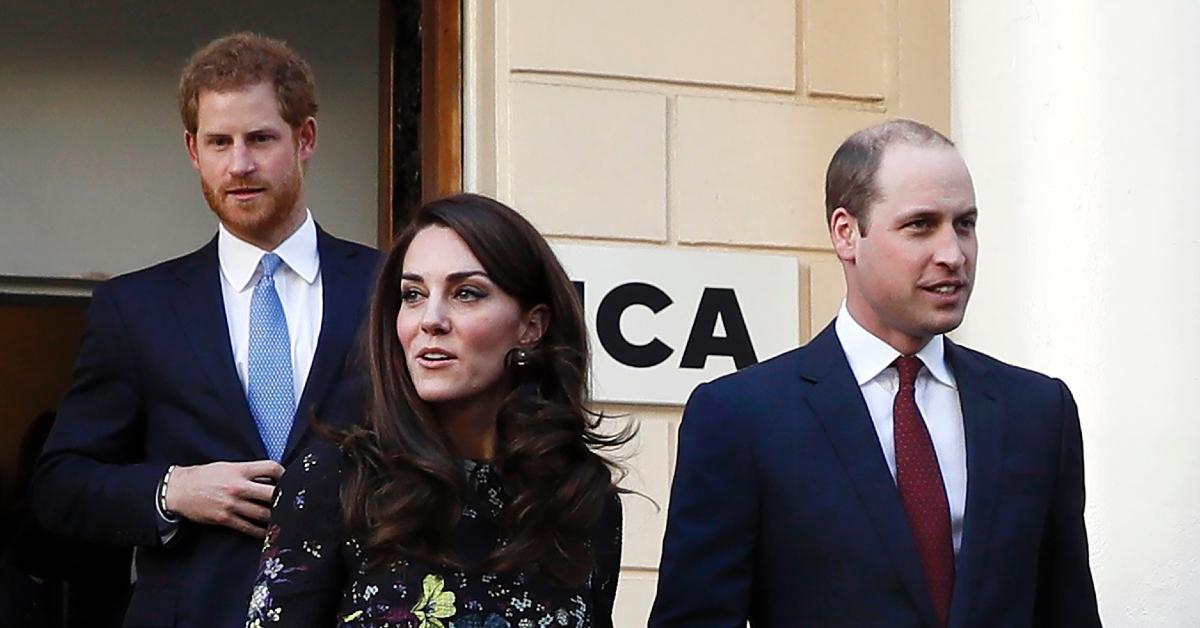 It's no surprise that Kate Middleton and Prince William are not as close with Prince Harry anymore — especially after the latter decided to leave the royal family in 2020.
Article continues below advertisement
"I'm pretty sure from what I've been told that Prince William and Kate are reconciled to the fact that this is broken, and it can't be put together," Andrew Neil, former chair of GB News, said in the Channel 5 documentary 2021: The Queen's Terrible Year about their bond with the red-headed hunk. "Not in the foreseeable future anyway, and that they need to go their way and William and Kate will go their way."
Ever since Harry, 37, spoke to Oprah Winfrey in March 2021 about where he stands with his older brother, things haven't been the same. The two were spotted talking at Princess Diana's statue unveiling in July of that year, but it looks like things are still fragile.
Article continues below advertisement
"There's a lot of bad blood between them now," author Christopher Andersen claimed to Fox News. "It's really Charles and William versus Harry and Meghan. William is fiercely loyal to his father. He thinks his father is a great historical figure who has been underestimated. And he feels for his dad. They all love the Queen, but when you're maybe going to be king when you're almost 80 years old, it's a sad position to be in. So William has been by his father's side."
Article continues below advertisement
"William is not returning Harry's phone calls and hasn't for months," he alleged. "Charles and Harry have not spoken at all."
Article continues below advertisement
"Everything with Harry and Meghan has been hugely stressful, but if anything, it's pulled [her and William] closer together. She was upset about it because [William] was so upset. Seeing her husband so distraught was tough," a friend added.