Megyn Kelly Calls Prince Harry An 'Insecure Man' Whose Still 'Carrying Around Emotional Baggage,' Urges Him To See A 'Psychotherapist'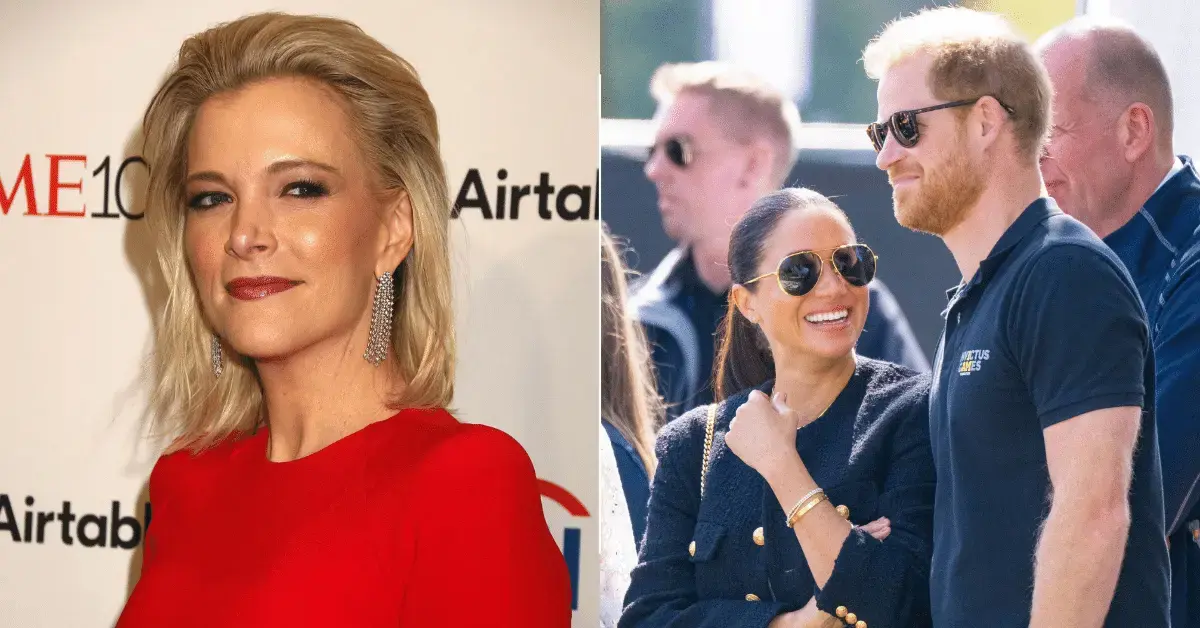 It seems like Megyn Kelly is unimpressed with Meghan Markle and Prince Harry's new Netflix docuseries, Harry & Meghan, which premiered on Thursday, December 8.
While speaking on the Monday, December 12, broadcast of her SiriusXM podcast, "The Megyn Kelly Show," she declared, ""Those are three hours I'll never get back."
Article continues below advertisement
The blonde beauty said the show was not a tell-all, but rather a "tell-what-you-think-makes-you-look-good" kind of TV series.
"What a boring, uninspiring, interminable waste of time," she added. "Believe it or not, this couple is still complaining despite having two beautiful, perfectly healthy children … and nearly $200 million in the bank thanks to their insatiable desire to 'finally tell their story.'"
The TV star didn't feel bad for Meghan, 41, when people called her a c**t or b**ch. "Been there, quick reminder!" Kelly exclaimed before she took aim at the prince.
Kelly fumed that Harry, who lost his mother, Princess Diana, when he was only 12 years old, is "still carrying emotional baggage" all these years later.
Article continues below advertisement
"Good gracious is this man insecure," Kelly said, adding that "he clearly hasn't worked out the trauma of his mother's premature death."
Kelly then noted that the dad-of-two needs "a real psychotherapist."
"That's what he needed," she said. "Not a whiny, woke, annoying wife."
This is hardly the first time Kelly has commented on Harry and Meghan's antics. As The Royal Observer previously reported, she commented after the former actress spoke about "being difficult" on her podcast.
"You can't say difficult, you can't say the B word, you can't say a woman's aggressive … sometimes women of all shapes, sizes, colors, whatever, we get angry, it's not necessarily archetypes," Kelly fumed.
"Over here people can't buy turkeys, they're too expensive, we've got record inflation … and she wants to run around word policing everybody. Have some perspective," she said. "She is the least self-aware person I've ever had the misfortune to encounter in public life. Secret option number two. You [Meghan] really are difficult and a pain in the butt to be around."