Prince William, Kate Middleton & Their Kids Are Spending More Time In Berkshire: 'Country Life Suits Them So Much Better'
Amid reports that Prince William and Kate Middleton are contemplating a move, a source claimed that the pair and their three kids — Prince George, 8, Princess Charlotte, 6, and Prince Louis, 3 — have been spending a chunk of their time away from the palace, opting to enjoy Berkshire instead.
Article continues below advertisement
"It's where Kate was raised and the place they feel most comfortable as a family whenever they go to visit which is a lot more often than people realize," the source shared with Us Weekly. "The country life suits them so much better in terms of the pace and environment, plus it's not too far from London when they need to commute."
Article continues below advertisement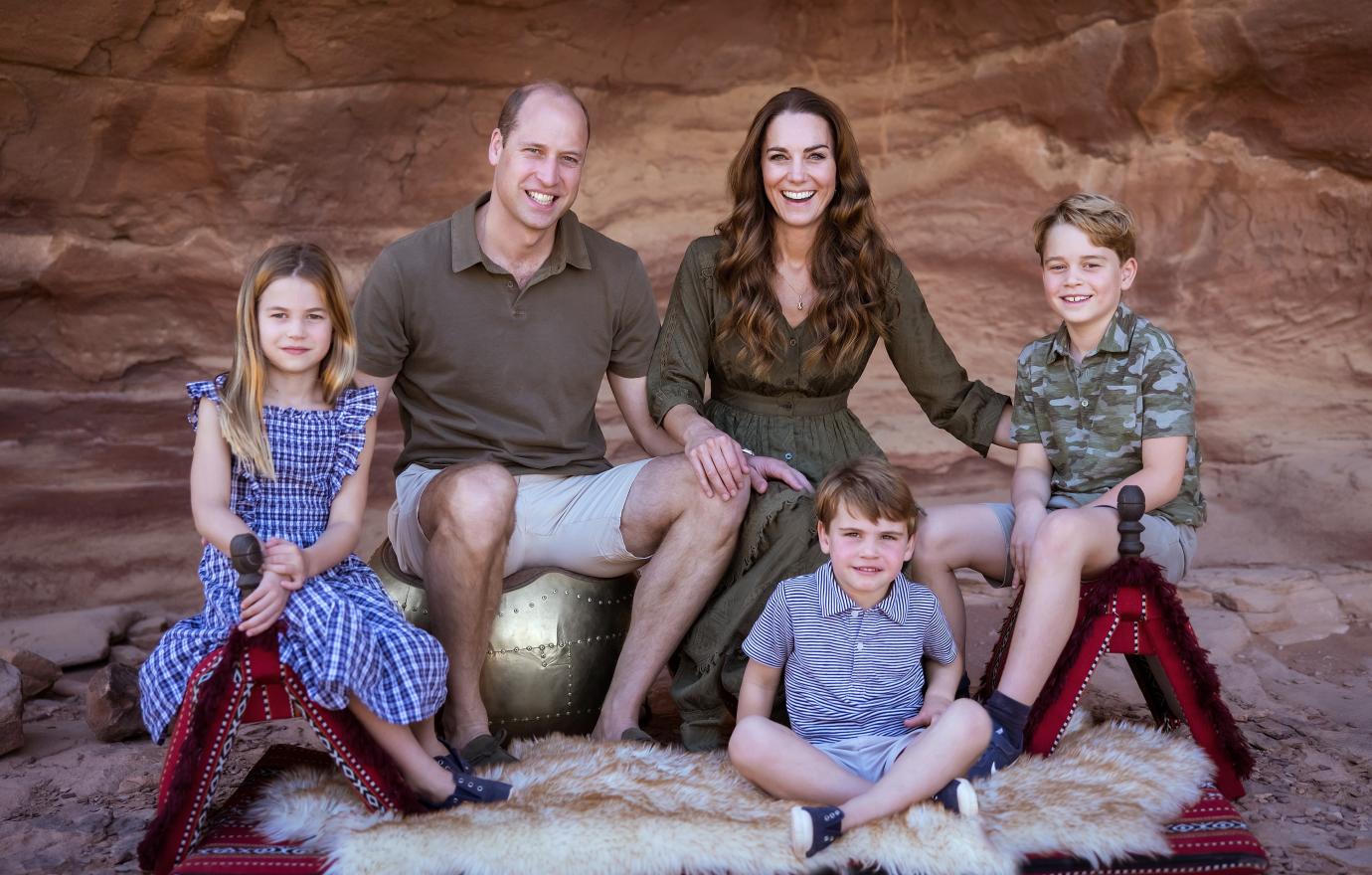 The town is also not far from Kate's parents.
"The plan is to spend plenty more time with the Middletons in Buckleberry, which won't be far from the new residence William and Kate have earmarked as their new primary residence," shared the source. "The whole family is extremely excited and can't wait."
Article continues below advertisement
"Their London circle is aghast – what's wrong with Anmer Hall, their 10-bedroom weekend house in Norfolk?" an insider said to The Telegraph. "And so, too, are their green-welly friends, who consider this corner of Berkshire as not proper countryside and horribly naff."
However, experts think the move could help the royal family "elevate their public images."
"The problem with being at Anmer Hall was that they were pretty out of the public eye," Dr. Edward Owens explained to The Express. "Obviously they've always had their apartments at Kensington Palace, that's been their London base, but moving to the South East and the Windsor area represents an opportunity to elevate their public image, to make themselves more visible."