Mike Tindall Reveals Prince Louis Was On 'A Real Sugar High' During Jubilee Celebrations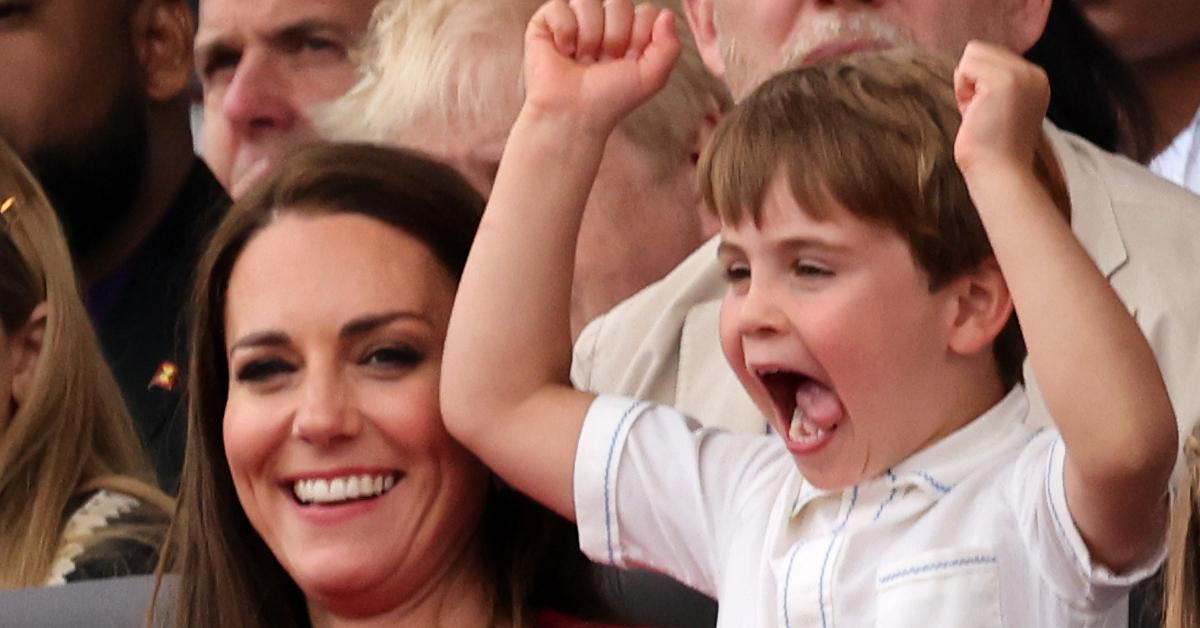 Too cute! All eyes were on Prince Louis at the Jubilee celebrations last week, and Mike Tindall revealed there was a reason why the tot, 4, was so animated.
"Louis, he was just wanting to have fun," Tindall, who shares three kids with wife Zara Tindall, said on his podcast, The Good, The Bad and The Rugby." "And my two are always mischievous so it's trying to keep a lid on. There were a lot of sweets out back though, so there was a real sugar high. They're all young … it's a long time. But as any parents knows you just do whatever needs to be done."
Article continues below advertisement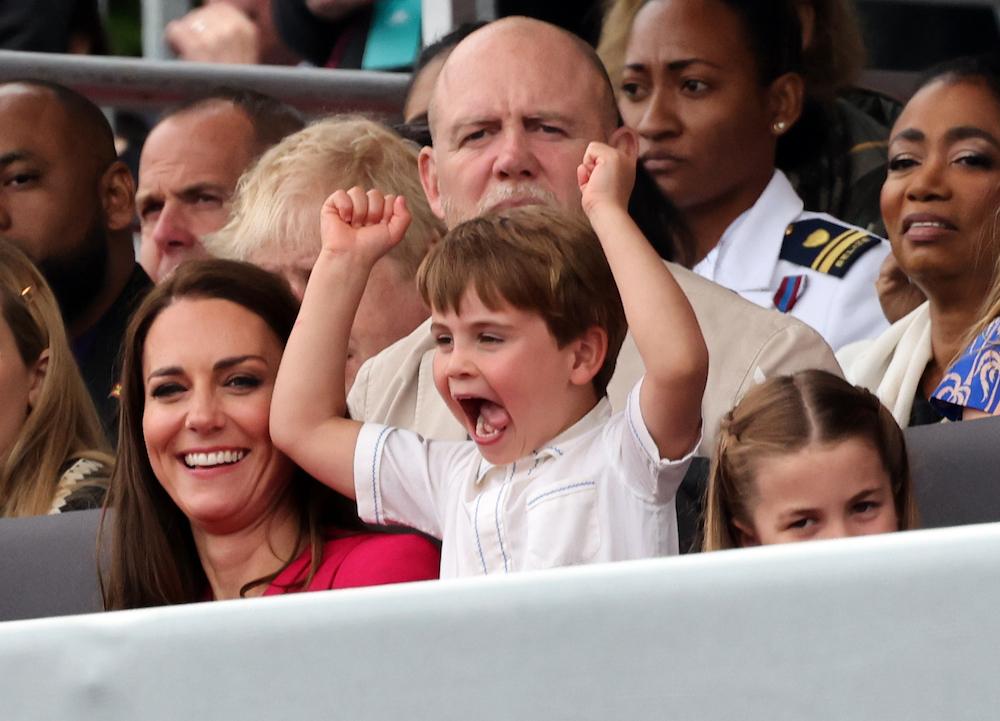 Article continues below advertisement
During the shindig, Louis kept making funny faces and throwing a tantrum right in front of his mother, Kate Middleton. Luckily, the mom-of-three and her husband, Prince William, had a nice chuckle about the situation.
"What a fantastic weekend of celebrations. Seeing people across the nation coming together with family, friends and loved ones has been extremely special. Thank you to everyone who turned out to show their gratitude to The Queen and her inspiring 70 years of leadership," they wrote. "From the crowds on the Mall to communities hosting street parties up and down the country, we hope you had a weekend to remember."
"We all had an incredible time, especially Louis… 👀W & C," they quipped.
According to expert Darren Stanton, Kate kept her cool in the situation.
"From hugging Louis as he grew restless, to smiling energetically at the youngster — who was clearly loving the attention — as he performed alongside her, it was clearly important for Kate to engage with her children, especially as it would have been a very long day for them," he shared.
"At times, we saw Louis grow irritable and while him playing up made for some very comical photos, Kate — and William too — were on hand to ensure their brood [behaved]," the expert continued.