Prince Philip's Granddaughter Lady Louise, 17, To Inherit His Ponies & Carriage Following His Death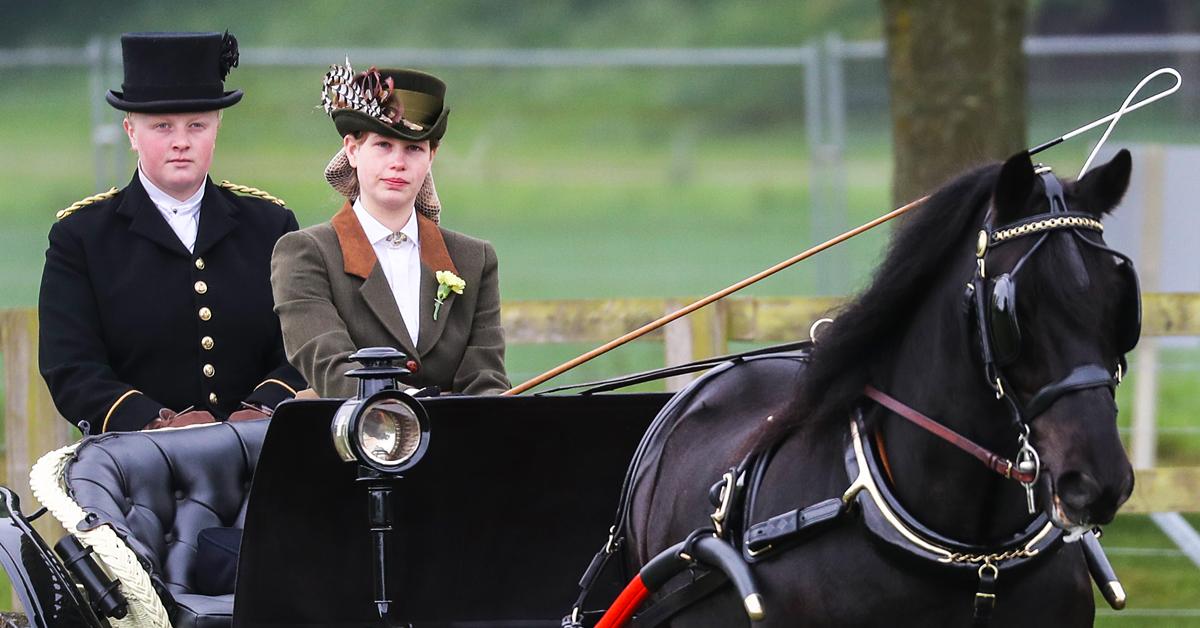 Prince Philip left his granddaughter Lady Louise something special in his will after he passed away on April 9.
Article continues below advertisement
According to the Daily Mail, Philip left his two beloved fell ponies and dark green carriage to Lady Louise, 17, who loves carriage-driving.
Article continues below advertisement
Philip, who died at 99 years old, taught the sport to Lady Louise, in addition to her mother, Sophie, Countess of Wessex.
Article continues below advertisement
In 2019, Philip watched his granddaughter compete in the Private Driving Singles carriage drive during the Royal Windsor Horse Show, where she came in third place.
"She is naturally so good at it, she really is. It's something that she has taken to very well," Sophie said of her daughter's skills last year.
Article continues below advertisement
The late Duke played polo until 1971, but then he discovered carriage driving; he was even thought to be the one who brought the sport to the United Kingdom.
Philip competed in his eighties, representing Britain in three European championships and six world championships. "I am getting old, my reactions are getting slower, and my memory is unreliable, but I have never lost the sheer pleasure of driving a team through the British countryside," he previously shared about his passion.
Article continues below advertisement
Lady Louise — whose parents are Sophie and Prince Edward — was one of 30 people who attended Philip's small funeral on Saturday, April 17. During the service, the blonde beauty wore an equestrian brooch in honor of her late grandfather.
Lady Louise and her brother, James, Viscount Severn, seemed to be really close with their grandparents. "The Queen loves the fact that Louise and James relish their time at Balmoral, and she has become particularly close to Louise, who seems to have become her favorite grandchild, closely followed by James," a source told The Sun.