Prince Harry 'Would Still Live In The U.K.' If Princess Diana Was Alive Today, Her Former Secretary Claims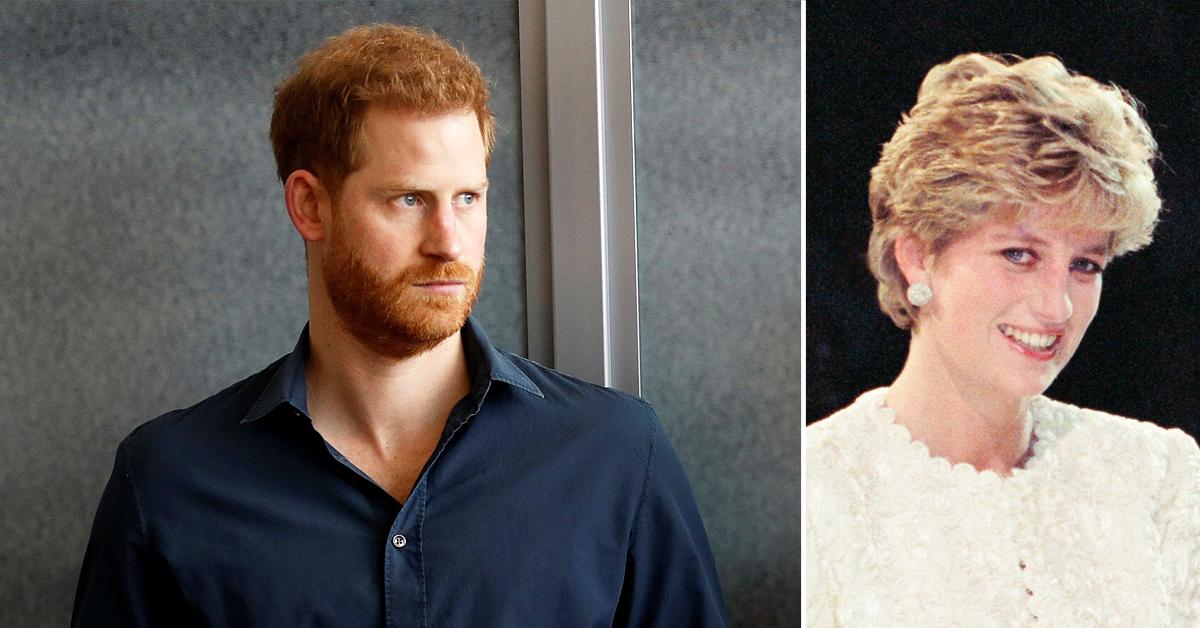 Last year, Prince Harry and Meghan Markle left royal life behind and moved to Montecito, Calif., where they're currently raising their two kids.
The move tore the family apart, and things haven't been the same since, but Princess Diana's former secretary Dickie Arbiter believes that all of the turmoil would have been avoided if the Princess of Wales was alive today.
Article continues below advertisement
Arbiter was discussing Harry and brother Prince William's broken relationship when he made the bold claim, and he insisted that unlike her ex-husband Prince Charles, she would have been able to help the boys mend ties.
Article continues below advertisement
Since moving to America, the Duke of Sussex has only returned home to England on two occasions: in April, he made a short trip to attend grandfather Prince Philip's funeral, and at the end of June, he flew back once more to help unveil a statue of his mother on her July 1 birthday.
Because Meghan Markle was pregnant in April and gave birth in June, she stayed back, leaving Harry to reunite with his family on his own. Just like Harry's first outing, his second trip will likely be a short one.
"It'll be a fleeting visit," an insider told Us Weekly. "He'll be in and out."
Article continues below advertisement
"For most of my life I always felt worried, concerned, a little bit tense and uptight whenever I fly back into the U.K., whenever I fly back into London," he admitted.
Article continues below advertisement
"I was like 'Why do I feel so uncomfortable?' And I could never understand why. I was aware of it. I wasn't aware of it at the time I was younger but after I started doing therapy and stuff like that. I became aware of it," he revealed. "For me, London is a trigger because of what happened to my mum."
To cope with his problems, the Duke of Sussex attended therapy and utilized EMDR (eye movement desensitization and reprocessing).