Prince Harry 'Worries He'll Turn Into' His Uncle Prince Andrew, Thinks 'He Has A Limited Shelf Life,' Source Claims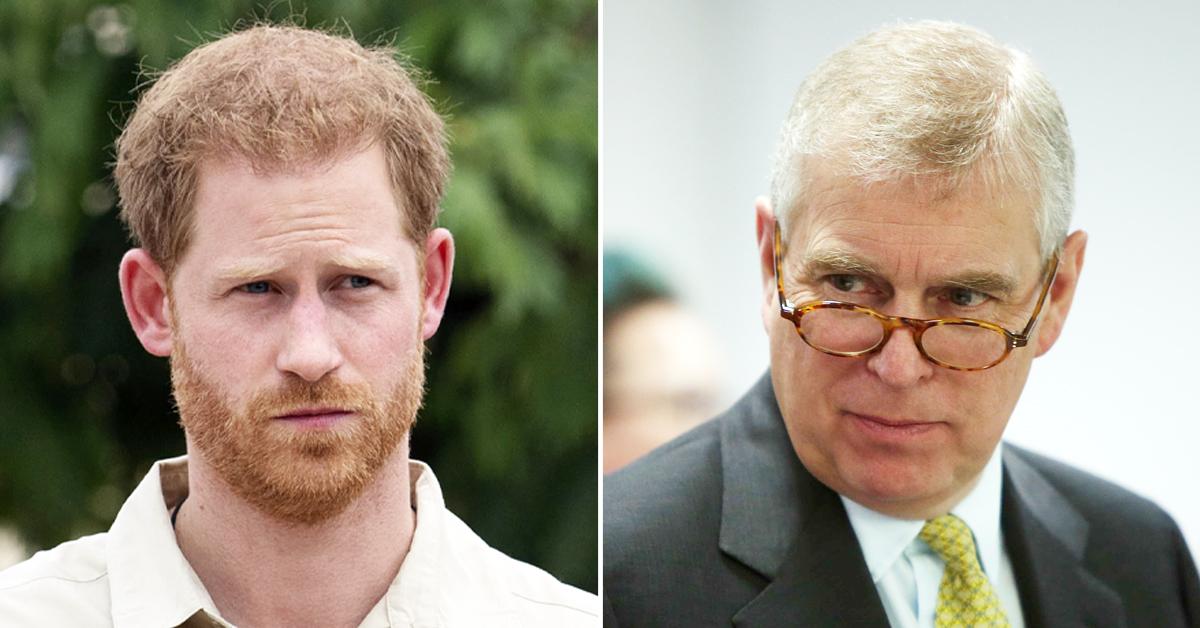 One of the reasons why Prince Harry might be writing a memoir is so that he can stay in the public eye for as long as possible, the Times of London reported.
Article continues below advertisement
"Harry has always been in such a rush to make an 'impact,' because he thinks he has a limited shelf life before the public want to hear more from George and his siblings," one friend told the outlet.
"He worries that after that, he'll turn into his uncle," the friend continued, referring to Prince Andrew, who stepped down from royal duties in 2019 after his relationship with late pedophile Jeffrey Epstein was discovered.
Article continues below advertisement
During an interview with royal expert Roya Nikkhah, Harry told her he planned to use his "privileged position" for "good stuff" for "as long as I can, or until I become boring, or until [Prince] George ends up becoming more interesting," she wrote.
Article continues below advertisement
"There's nothing worse than going through a period in your life where you're making a massive difference and then suddenly … you drop off," he said when he was 31 years old. "You want to make a difference but no one's listening to you."
Article continues below advertisement
"They have gone rogue. It is a fact. It's incredibly worrying because they are so totally unpredictable. Anything is possible," royal writer Richard Fitzwilliams claimed, adding that the announcement has "complicated matters" for the family and "that in itself is a very worrying development."
Meanwhile, one former aide predicted that Harry and his wife, Meghan Markle, won't think twice about the damage they may have caused.
They said the couple will "sail into the sunset … convinced they did the right thing by speaking 'their truth.'"
Article continues below advertisement
After the book drops, the ex-aide hopes "everyone shuts the f**k up."