Prince Harry Dons Blue Suit & Matching Mask While Out & About In New York City — See Photos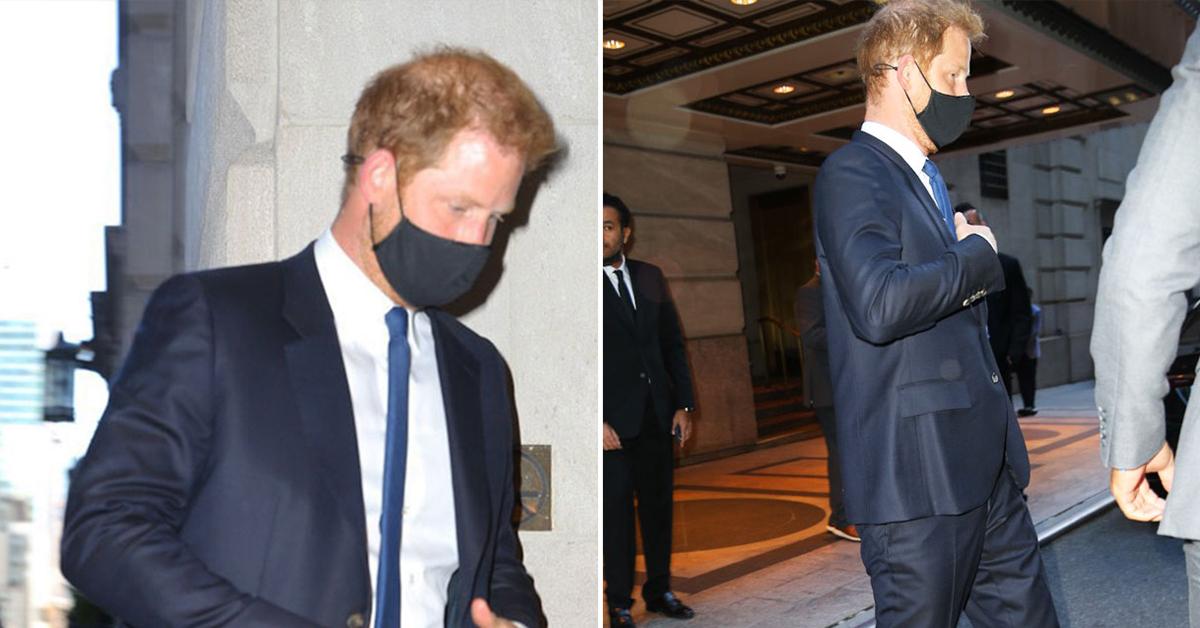 Staying safe! Prince Harry made sure to show everyone that he is taking the ongoing pandemic seriously by wearing his mask while out and about in New York City this past weekend.
Article continues below advertisement
The red-headed royal looked dapper in a dark suit as he left the Intercontinental Hotel in the Big Apple.
Article continues below advertisement
Scroll through the gallery below to see more photos!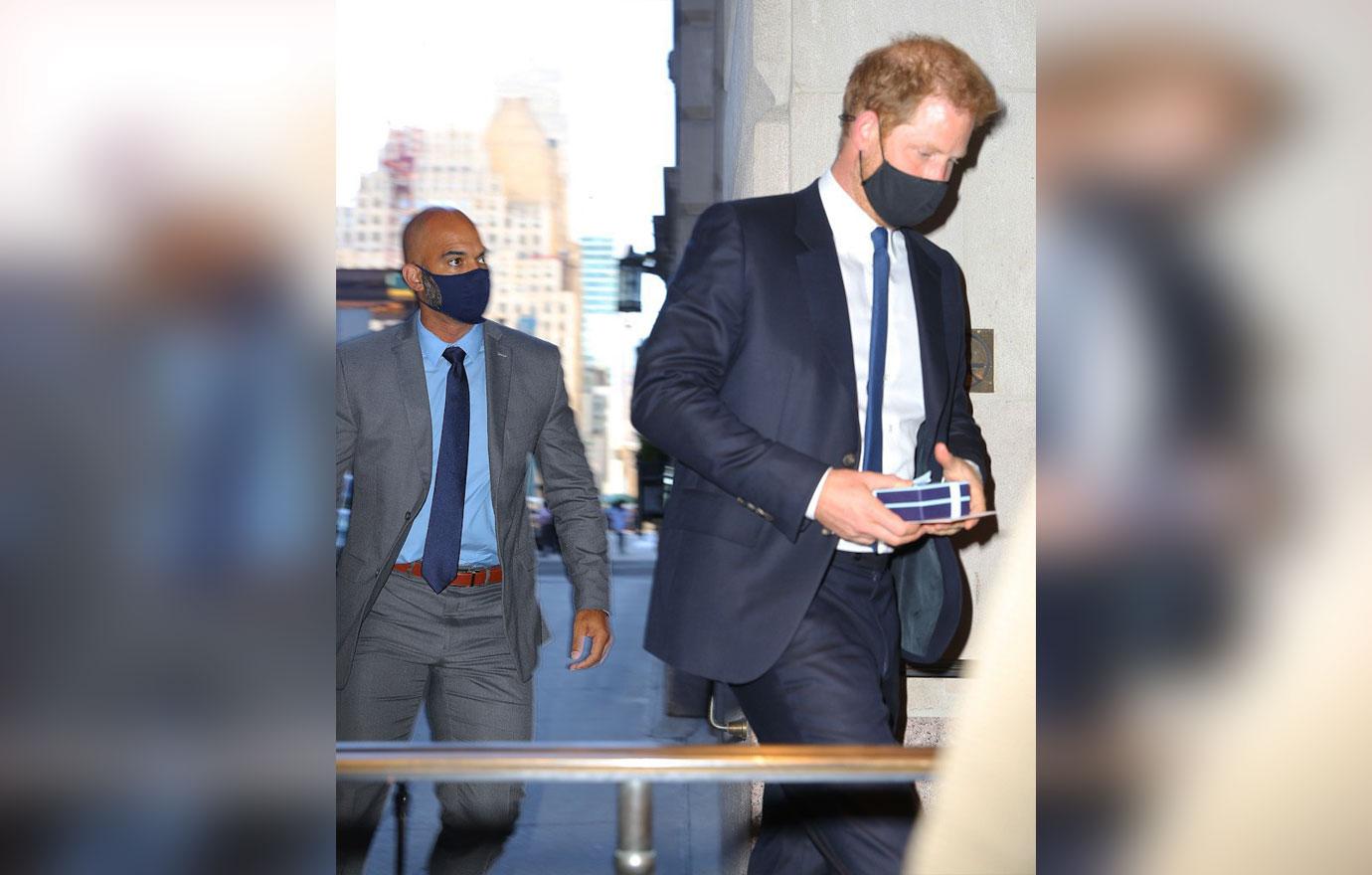 The dad-of-two was spotted solo during his outing.
On September 23, Harry and Meghan Markle visited the One World Observatory and the 9/11 museum, where they met with Mayor Bill de Blasio and Governor Kathy Hochul.
According to expert Richard Fitzwilliams, he believes that this could signal a career move for the 40-year-old star.
"They have had a wonderful trip to New York, they get pictured with politicians — it is strongly hinting towards Meghan's possible political career," he told The Sun. "She's got the world in front of her because she is only 40. Undoubtedly, we could be looking many years ahead. But if you enter politics, you have to be very good with your facts — and they were loose with their facts on Oprah."
Article continues below advertisement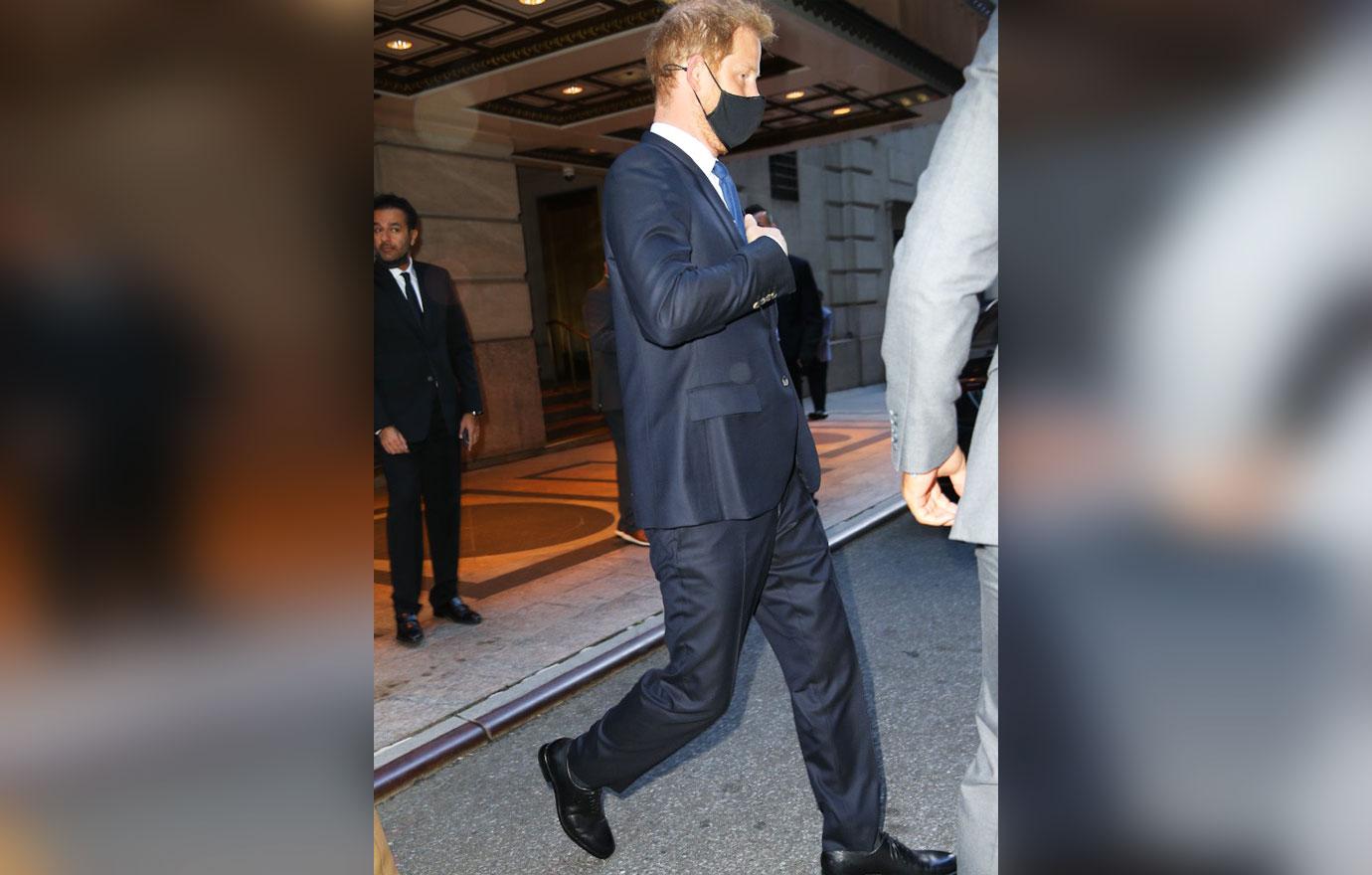 On Saturday, September 25, the couple made an appearance at the Global Citizen Live event, where they spoke about getting vaccinated.
"Hi, everybody," the TV star began. "It is so good to be back here with all of you. Look, we know that it feels like this pandemic has been going on forever. We get it, it's been a lot and some people are just over it. But, if everyone's over it, it's never going to be over. There's so much that we can do today, now, that can get us closer to ending this pandemic and that's why we're all here."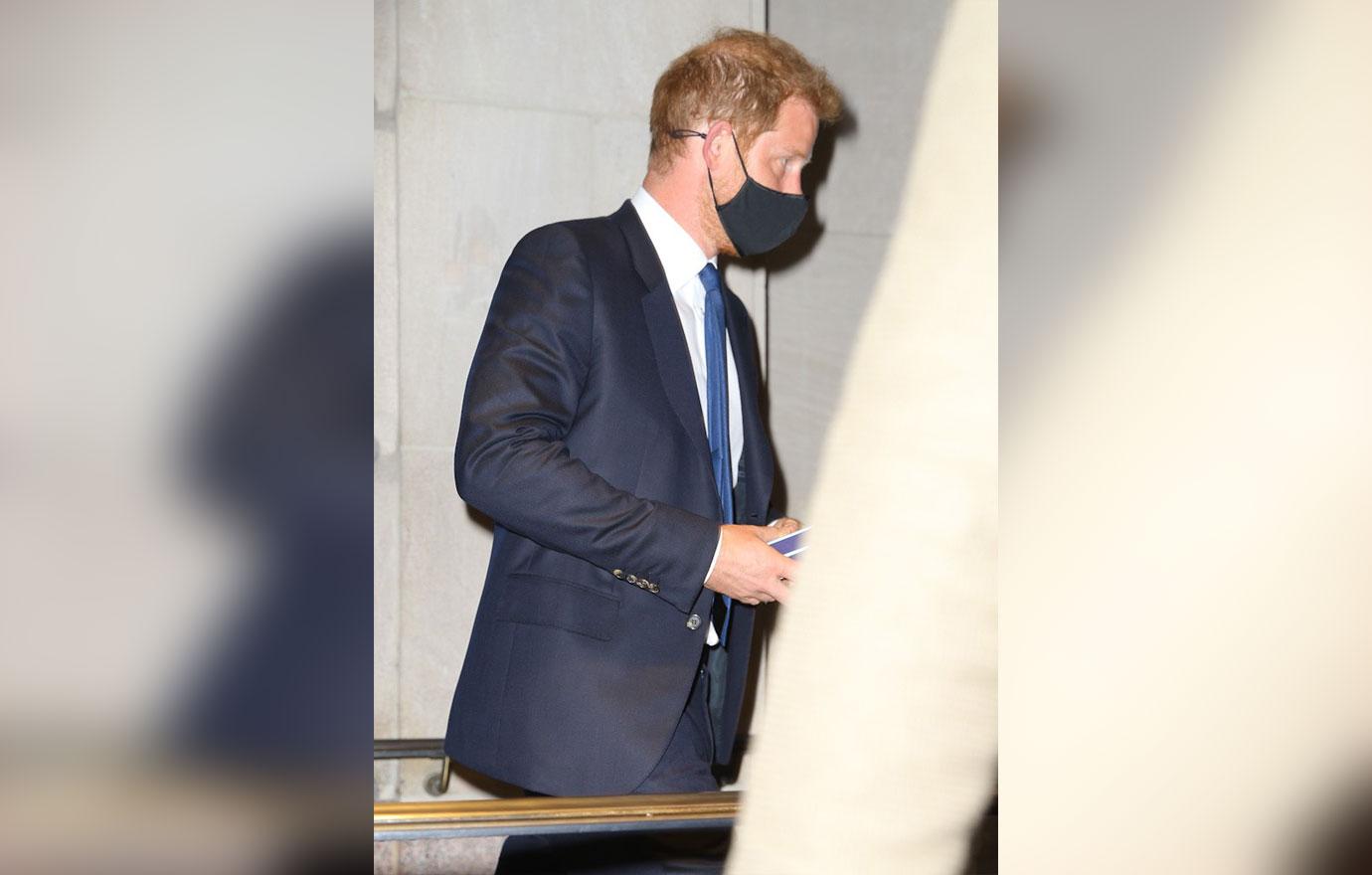 "Since this pandemic began, we've been talking to the experts about how we can do our part. This week, we sat with independent health leaders to further understand how we get closer to vaccine equity and ending this health crisis, but we're battling more than a virus alone. This is a battle of misinformation, bureaucracy [and] lack of transparency," Harry said.