Prince Harry Wanted To Marry Meghan Markle 'As Quickly As Possible' To 'Protect Her,' Book Claims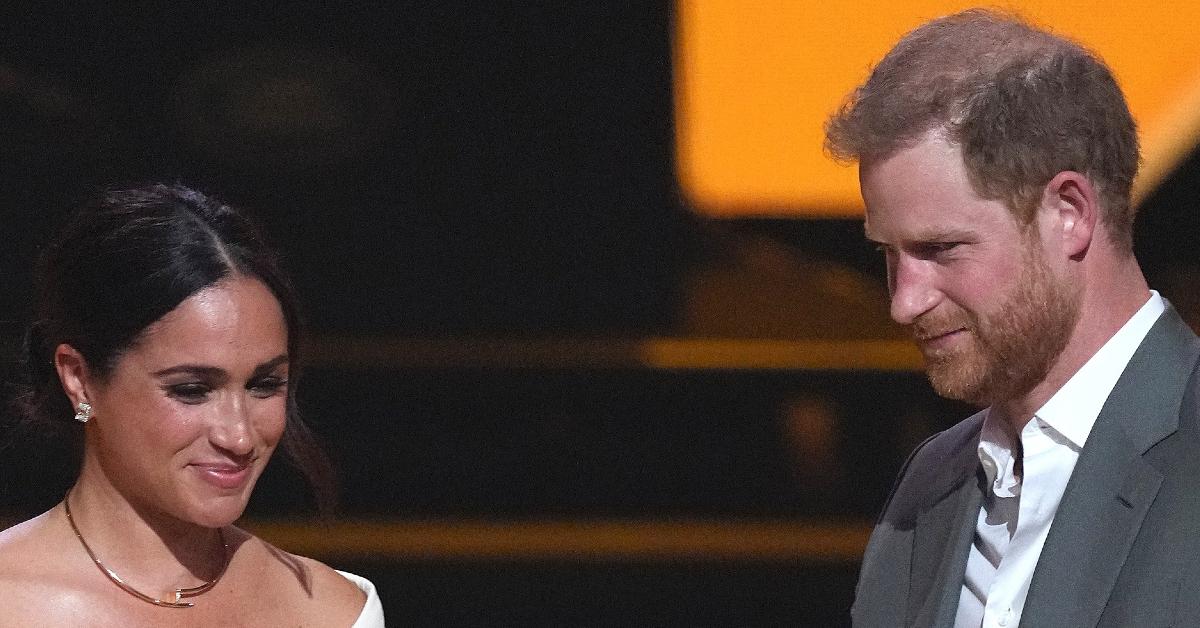 When Prince Harry and Meghan Markle decided to get engaged after only a few years of dating, people were surprised. However, according to Tina Brown's new book The Palace Papers, the prince, 37, had an important reason as to why he wanted to marry the 40-year-old.
Article continues below advertisement
"A person close to the Duke of Cambridge told me that William thought she should have more time to build up a life in the U.K. and make friends who didn't always have to be brought in confidence to the Palace," Brown wrote. "It had been hard enough for Kate, but Meghan was a glamorous actress who would be the first woman of color to join the Royal Family, factors that would add enormously to the pressure."
Brown added, "Unspoken to Harry, the person said, was the older brother's fear that Harry's mental fragility was such that he wouldn't be strong enough to handle all of that on her behalf, as well as his own issues."
When William, 39, brought it up to his brother, the dad-of-two didn't take it well.
Article continues below advertisement
"To his brother's concerns, Harry riposte can be summarized as, I am told, 'Well, actually the best way that I can protect her is to marry her as quickly as possible, because as soon as I marry her she will then get police protection,'" Brown wrote.
As The Royal Observer previously reported, William and Harry butted heads about Meghan from the start.
"Prince Harry was so incensed when his older brother, Prince William, questioned his fast-moving romance with Meghan Markle that he blurted out, 'Who the hell do you think you are?'" an excerpt from Brothers and Wives: Inside the Private Lives of William, Kate, Harry, and Meghan reads. "The alleged outburst in September 2017 happened when Harry indicated that he was about to propose to his American girlfriend prompting William to ask, 'Why rush things?'"
Meghan and Harry got married in 2018, and they welcomed son Archie in 2019, followed by daughter Lilibet in 2021.