Prince Harry Makes A Surprise Trip To Africa Before His Return To The U.K.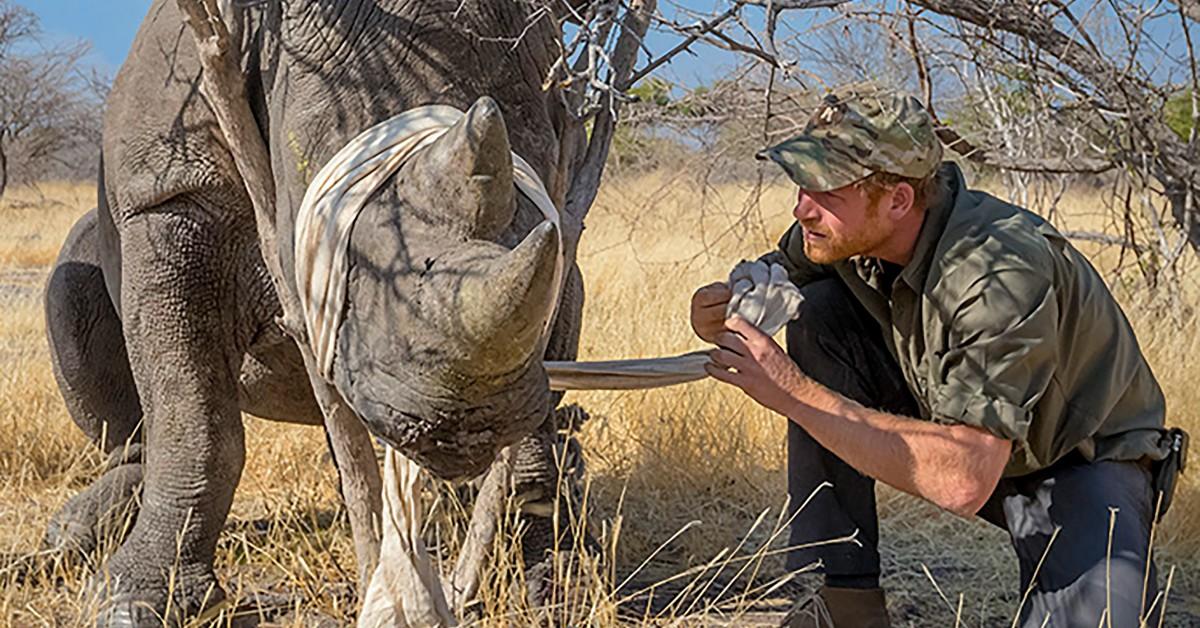 Before Prince Harry returns to the U.K. with wife Meghan Markle, he made a trip south to Africa.
The Duke of Sussex currently serves as the President of African Parks. The organization, which is headquartered in Johannesburg, South Africa, is a non-profit that manages and protects national parks throughout Africa.
Article continues below advertisement
During his stay, Harry will act as a guide for American officials, with an official spokesperson announcing he will be "welcoming and co-hosting a group of U.S. officials, conservationists and philanthropists as they tour protected wildlife and nature areas."
Harry's commitment to protecting African wildlife isn't new, as he started working with African Parks in 2016 and became president the following year.
Article continues below advertisement
For Harry, his time spent on the continent has been monumental. While honoring Nelson Mandela at the UN in New York City, he shared that the location has connected him to his mother, Princess Diana, and his wife, Meghan.
PRINCE HARRY IS 'TRYING TO BRAND HIMSELF AS A LEADER IN THE U.S.' WITH HIS NEW BOOK, EXPERT SAYS
"For most of my life, it has been my lifeline, a place where I found peace and healing time and time again," Harry said during his speech. "It's where I felt closest to my mother and sought solace after she died, and where I knew I had found a soulmate in my wife."
Botswana plays an important role in Harry and Meghan's journey to the aisle as well.
"I managed to persuade her to come and join me in Botswana. We camped out with each other under the stars. She came and joined me for five days out there, which was absolutely fantastic," Harry added. "So then we were really by ourselves, which was crucial to me to make sure that we had a chance to know each other."
Article continues below advertisement