Meghan Markle & Prince Harry Staying Close To Prince William & Kate Middleton In The U.K. — But There's 'No Plans' For The Foursome To Meet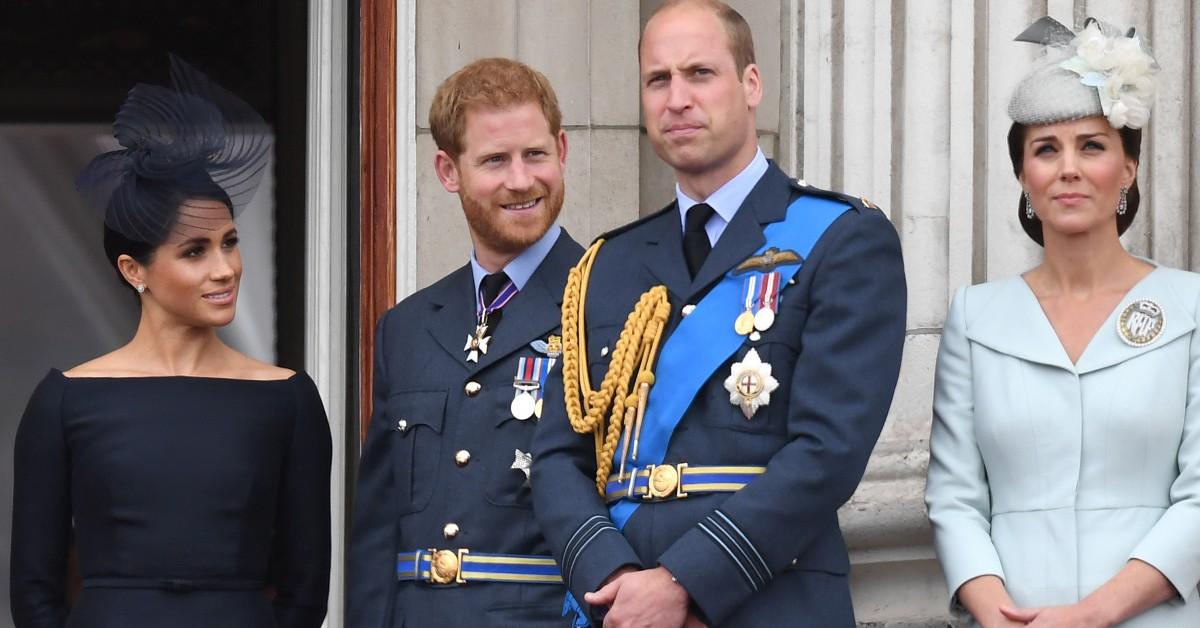 It looks like Prince Harry and Meghan Markle are making their return to the United Kingdom — but it will only be temporary. The Sussexes are staying in Berkshire this September while attending a few events. During their time in Harry's home country, the couple will be spending going to several events, in addition to visiting Queen Elizabeth — but it looks as though there are two royal family members they won't be making time for: Prince William and Kate Middleton.
Article continues below advertisement
Article continues below advertisement
The upcoming stay will be the first time the Sussexes and Cambridges have been neighbors since Harry and Meghan moved out of Kensington Palace in 2019. Tensions between the four have been high since the "Megxit" scandal began back in 2020.
Not only are the brothers at odds, but sources speculate that the Sussexes plan to visit the Queen, which could interrupt her schedule. One source told the outlet, "It is expected family conversations will take place to see if there is any space in their diaries — but there is a lot on, especially for the Queen."
Meghan and Harry will arrive in early September for the One Young World Summit. Their spokesperson confirmed the trip, saying, "The Duke and Duchess of Sussex are delighted to visit with several charities close to their hearts in early September."