Prince Harry Reportedly Slept Through Phone Calls About Prince Philip's Death Until Police Arrived To His Montecito Home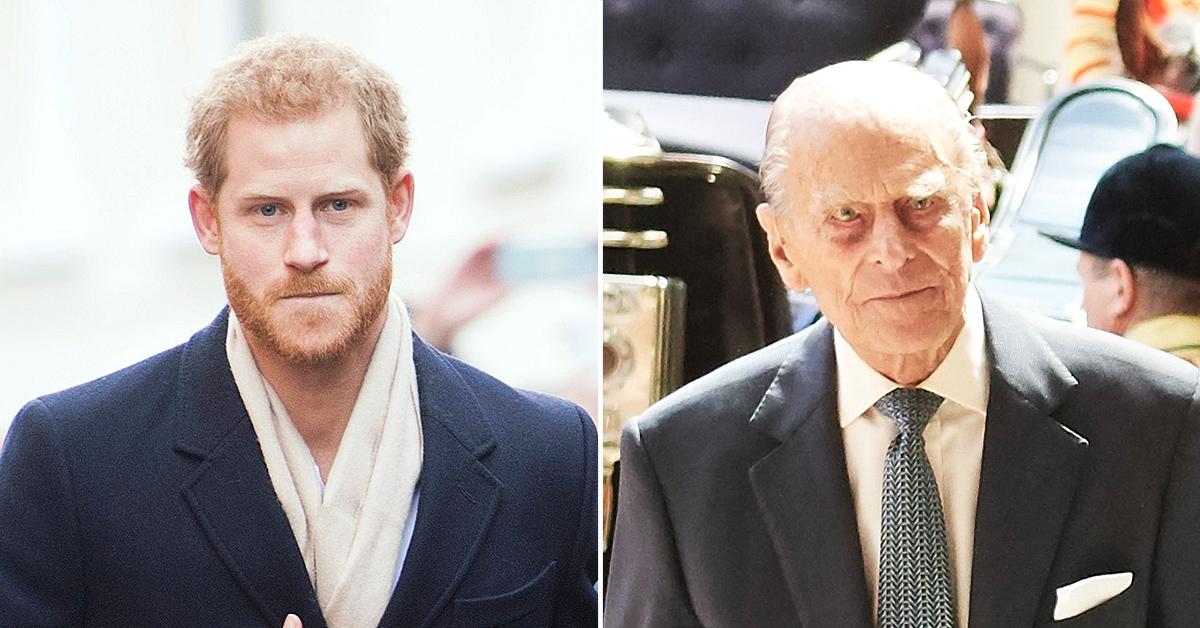 Officials from the U.S. Embassy tried to call Prince Harry a number of times to alert him that his grandfather, Prince Philip, had passed away on April 9. However, the red-headed royal and his wife, Meghan Markle — who currently live in California, while his family is in the U.K. — never answered their phones around 3 a.m. L.A. time, TMZ reported.
Article continues below advertisement
According to the outlet, the Embassy rep eventually called the Santa Barbara Sheriff's Department to ask if an officer could go to Harry and Meghan's Montecito home to tell him the Embassy was trying to get in touch with him.
Eventually, the Sheriff's Department went to the couple's estate and spoke to someone who went inside and told Harry he needed to get in touch with the Embassy as soon as possible.
Article continues below advertisement
It's unclear if the former actress, 39, and Harry are heavy sleepers or if their phones were just on silent.
Article continues below advertisement
The royal family announced that Philip had passed away at 99 years old at noon U.K. time — a.k.a. 4 a.m. L.A. time, which means Harry would have found out the news one hour before the public did.
Following the sad revelation, Harry flew back to the U.K. — the first time he had been home since he left the royal family in 2020.
Article continues below advertisement
After the funeral on April 17, Harry — who is currently not on the best terms with his sibling — and his brother, Prince William, were seen talking outside. However, the dad-of-one later revealed that the trip made him anxious since one month prior he was honest with Oprah Winfrey about why he escaped to California and left his family behind.
"I was worried about it, I was afraid about it," he shared about going home. "Going through the motions and being able to lean on the toolbox, and lean on the learnings that I've grown from over the past, it definitely made it a lot easier. But the heart still pounds."