Prince William Has 'Barely Spoken' To Prince Harry Ever Since New Details About 'Spare' Were Released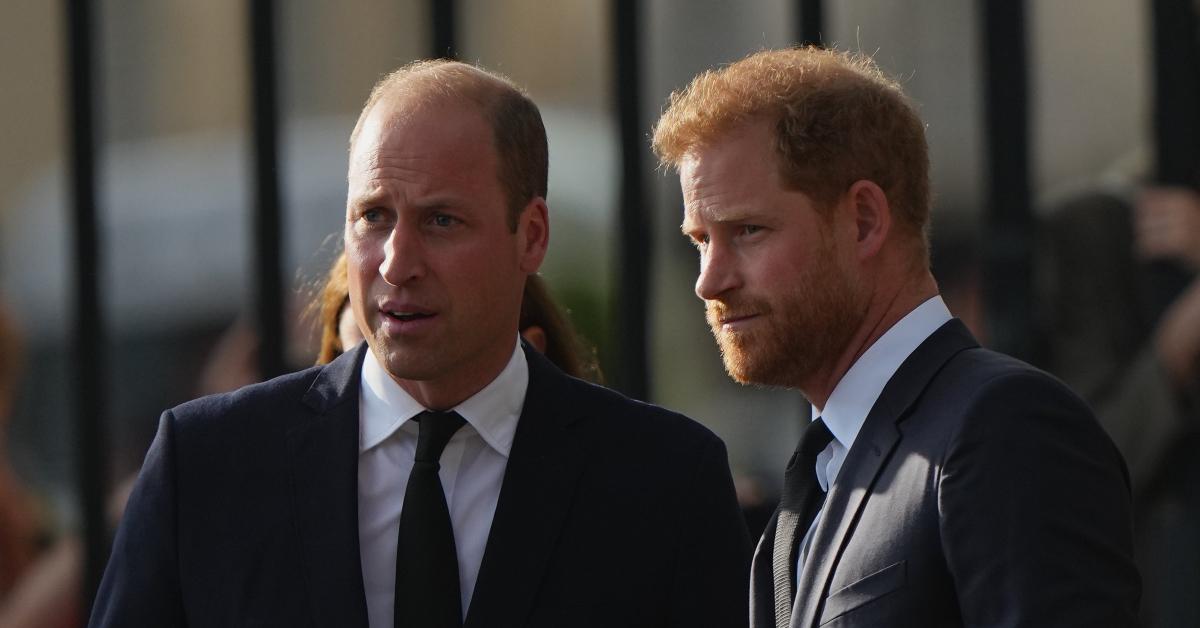 Prince William and Prince Harry don't seem to be mending their relationship anytime soon.
According to an insider, the 40-year-old "has barely spoken" to his little brother ever since new details about his book, Spare, dropped last week.
Article continues below advertisement
Expert Angela Levin revealed the palace was nervous for the day the book was announced.
"They have lawyers ready to read it but they won't see it until it's out," she said. "If it's too bland it won't be worth the millions they've already paid him."
Article continues below advertisement
Penguin House is now giving more details about the tome, which will be released in January 2023.
"It was one of the most searing images of the twentieth century: two young boys, two princes, walking behind their mother's coffin as the world watched in sorrow — and horror. As Diana, Princess of Wales, was laid to rest, billions wondered what the princes must be thinking and feeling — and how their lives would play out from that point on. For Harry, this is that story at last. With its raw, unflinching honesty, Spare is a landmark publication full of insight, revelation, self-examination, and hard-won wisdom about the eternal power of love over grief," the description reads.
Though Prince Harry visited his family after Queen Elizabeth passed away, it seems like this book will drive an even bigger wedge between him and his brood.
"The consequences of this will be far-reaching and may be highly destructive," royal author Richard Fitzwilliams told the Daily Mail, adding that the title is "sensational" and "implies that [Harry] was not valued or … that he did not feel at the center of events."
Article continues below advertisement
"There will undoubtedly be interviews, serialization and endless speculation about this memoir," Fitzwilliams said, adding that he thinks the 38-year-old royal, who is now based in California, "should have waited many years" to publish a book.
Article continues below advertisement
Last summer, Harry shared the big news.
"I'm writing this not as the prince I was born but as the man I have become. I've worn many hats over the years, both literally and figuratively, and my hope is that in telling my story — the highs and lows, the mistakes, the lessons learned — I can help show that no matter where we come from, we have more in common than we think," he announced. "I'm deeply grateful for the opportunity to share what I've learned over the course of my life so far and excited for people to read a firsthand account of my life that's accurate and wholly truthful."