Prince Harry & Meghan Markle 'Shouldn't Have Expected' Prince William & Kate Middleton To Come To Lilibet's Birthday, Expert States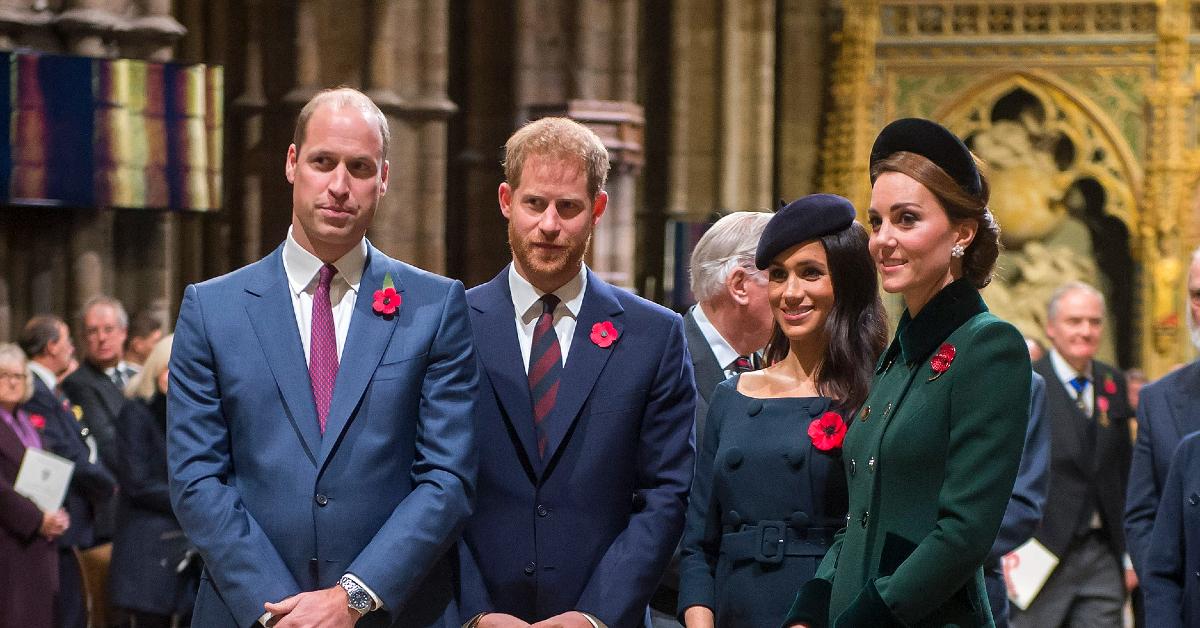 Even though Prince William and Prince Harry aren't on the best terms, it's no surprise that the former didn't come to Lilibet's first birthday.
Article continues below advertisement
"We certainly didn't see any overt public displays of affection between the two brothers," royal expert Jonathan Sacerdoti said. "We don't know if they've spoken since, we know that also, William and Kate are said not to of gone to the birthday party for Lilibet their daughter. And Harry and Meghan's daughter and that again was seen by some as a snub, but of course, it wasn't a snub."
Article continues below advertisement
"They had other engagements, they were in Wales fulfilling their duties as still working Royals, during the Jubilee celebration long weekend," he continued. "So I think it was not really fair to expect them to attend a private birthday party, even of William's brother's daughter. I think that just shows their dedication to duty and service, following the rules that are there for them in their role. And their sense of responsibility, and I don't think it's fair to criticize them for not having been there."
As The Royal Observer previously reported, William and Kate were in Wales when Lilibet celebrated her first birthday on June 4.
Despite hopping across the pond, the 37-year-old and his older brother didn't seem to repair their relationship. "He's still deeply upset about it and feels let down, but he's moved on," a friend told The Times.
The dad-of-three was "incredibly worried about having all the family there, and what everyone was going to say," the insider shared of seeing Harry at some of the events. "He was so relieved that most of the media made it all about the Queen, Prince Charles and the children — they are the key people — and he was really pleased about that."