Meghan Markle & Prince Harry 'Wanted Their Photographer To Capture The Moment Lilibet Met The Queen,' But The Monarch Declined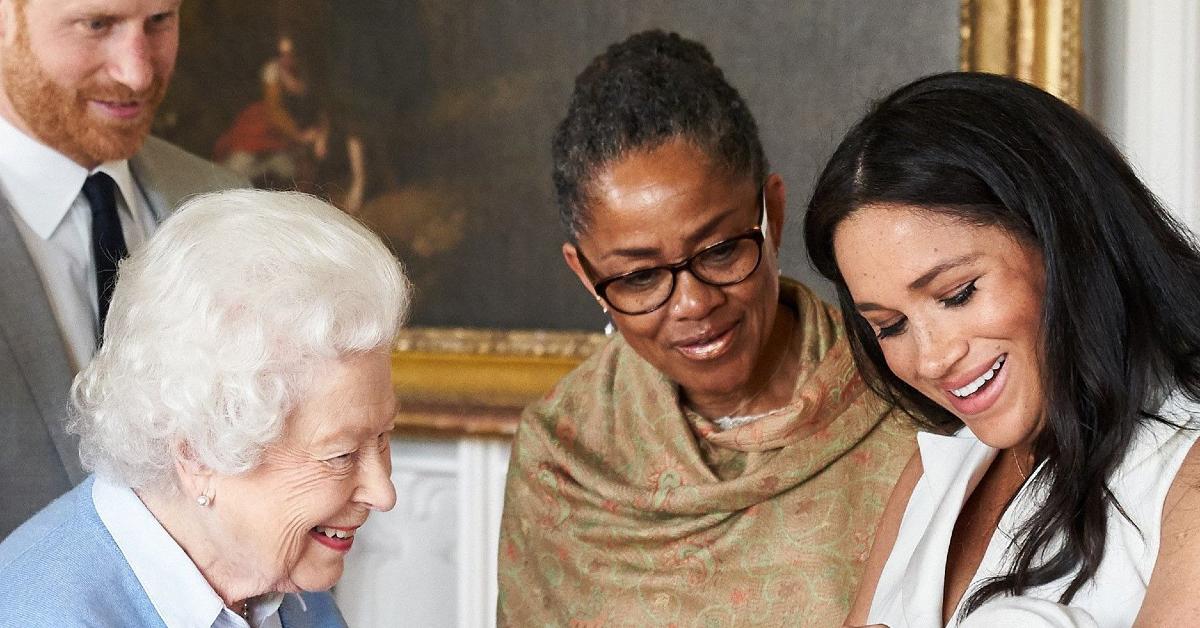 Meghan Markle and Prince Harry had a busy few days once they landed in the U.K. for the Queen's Platinum Jubilee. But there was one special moment that stood out: Queen Elizabeth got to meet her great-granddaughter, Lilibet, for the first time, but she had a strict request in mind.
"Harry and Meghan wanted their photographer to capture the moment Lilibet met the Queen," an insider told The Sun. "But they were told no chance. It was a private family meeting."
Article continues below advertisement
The couple also celebrated their daughter's first birthday on Saturday, June 4, alongside some other royals, including Zara and Mike Tindall and Peter Phillips.
"It was a lovely do and had everything you'd expect from a child's birthday party," a source divulged of the big day. "But there was no formal entertainment. The idea was for it to be very relaxed and casual, with people free to pop in and out as they wished."
"Her first birthday is such a milestone, there was lots of discussion ahead of time about the presents that she would be given on the day," the source continued. "One idea that proved very popular was a £75 pink Volkswagen Beetle ride-on toy, which had been spotted in Selfridges."
Article continues below advertisement
The proud parents also shared a new photo of their tot.
In December, the red-headed prince and his wife showed Lilibet's face for the first time. "Happy Holidays," the card read. "This year, 2021, we welcomed our daughter, Lilibet, to the world. Archie made us a 'Mama' and a 'Papa', and Lili made us a family. As we look forward to 2022, we have made donations on your behalf to several organizations that honor and protect families – from those being relocated from Afghanistan, to American families in need of paid parental leave."