Prince Harry & Meghan Markle Hold Hands During European Excursion: See Photos!
After much anticipation, Prince Harry and Meghan Markle returned to the U.K. for a short but jam-packed trip!
Over the holiday weekend, the two swung by Manchester and Düsseldorf, Germany, dressing to impress on both occasions. The duo wasn't afraid to show their affection for one another, as they constantly held hands throughout their appearances.
See photos from their outings by scrolling down.
Article continues below advertisement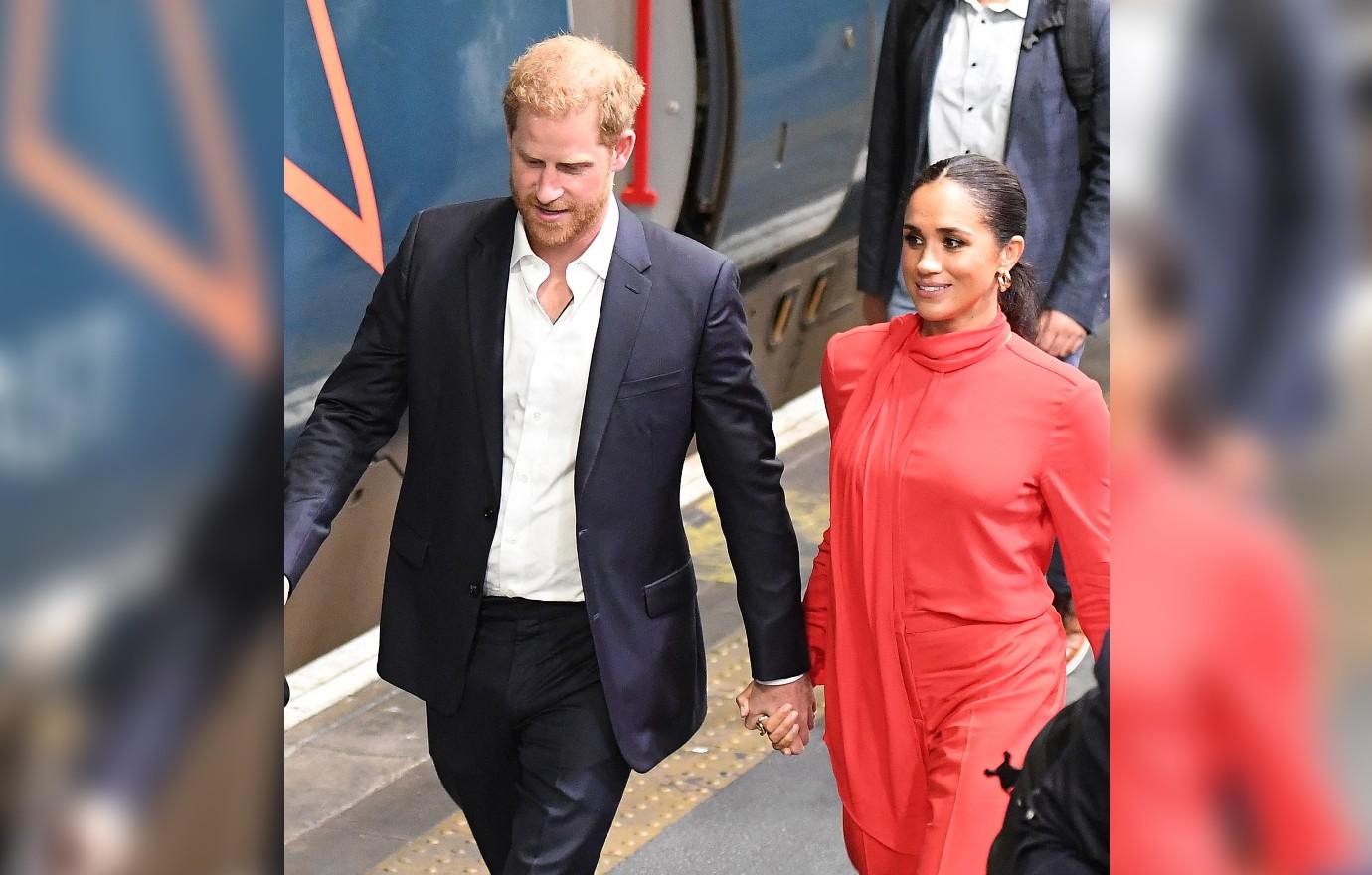 On Monday, September 5, the dapper duo arrived in style to the One Young World Summit in Manchester. For the event, the mom-of-two wore a scarlet red outfit and slicked her hair back into a ponytail style, accessorizing with a pair of gold hoop earrings. Her other half wore a white collared shirt underneath his dark suit.
Once inside the venue, the former actress gave a speech — her first in the country since she and Harry stepped down from their royal duties.
"It is very nice to be back in the U.K.," she declared to the crowd. "You are the future. But I would like to add to that that you are also the present. You are the ones driving the positive and necessary change needed across the globe now in this very moment. And for that, I'm so grateful to be in your company today."
Article continues below advertisement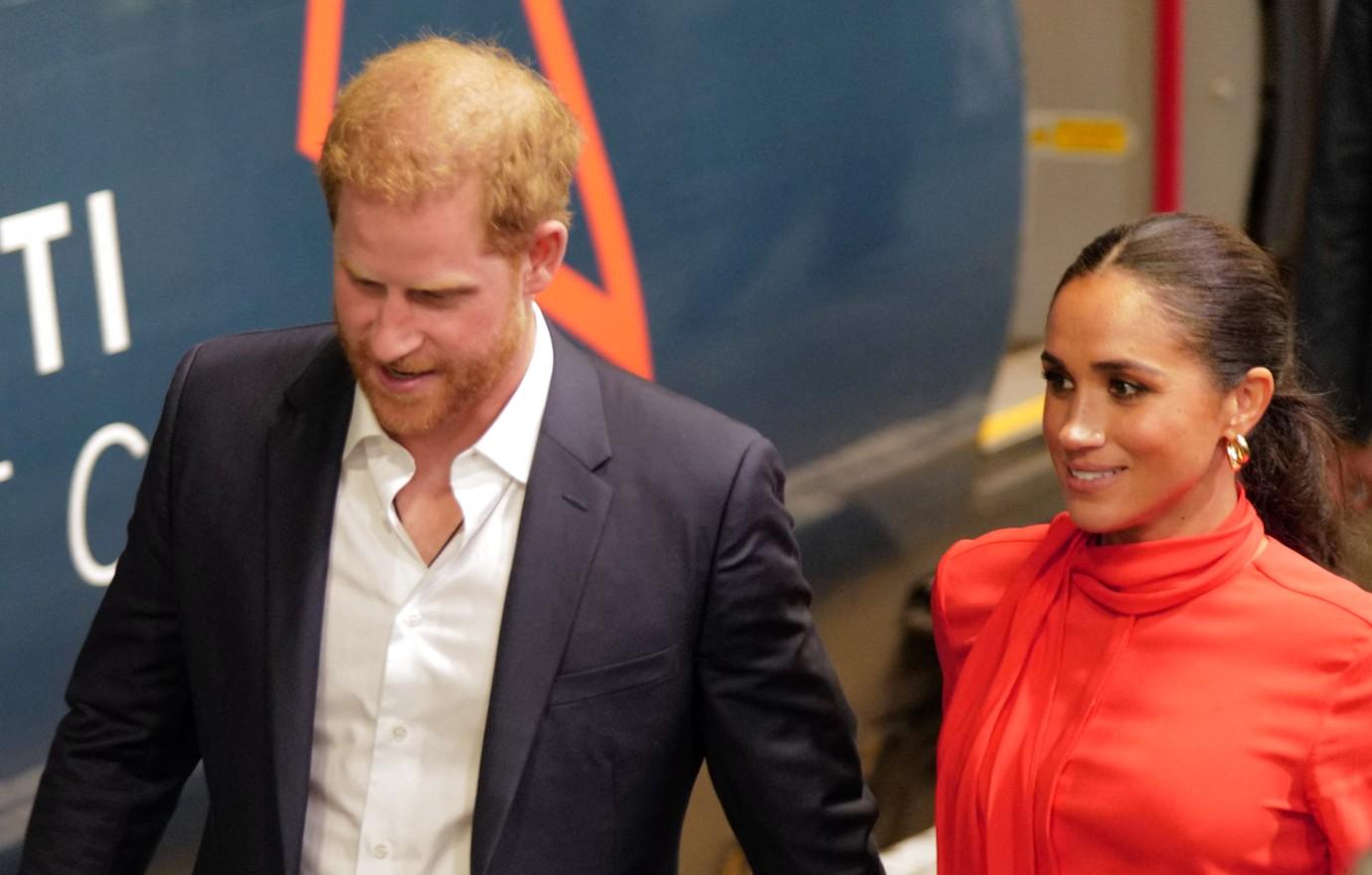 During her speech, Markle admitted that the first time she was at the summit in 2014, she felt a little bit out of place, calling it a "pinch me moment." At the moment, she felt like she was "just the girl from Suits."
When she returned in 2019, "by that point, it's fair to say my life had changed rather significantly," she added. "I was now married and I was now a mom, my worldview had expanded exponentially, seeing the global community through the eyes of my child."
Article continues below advertisement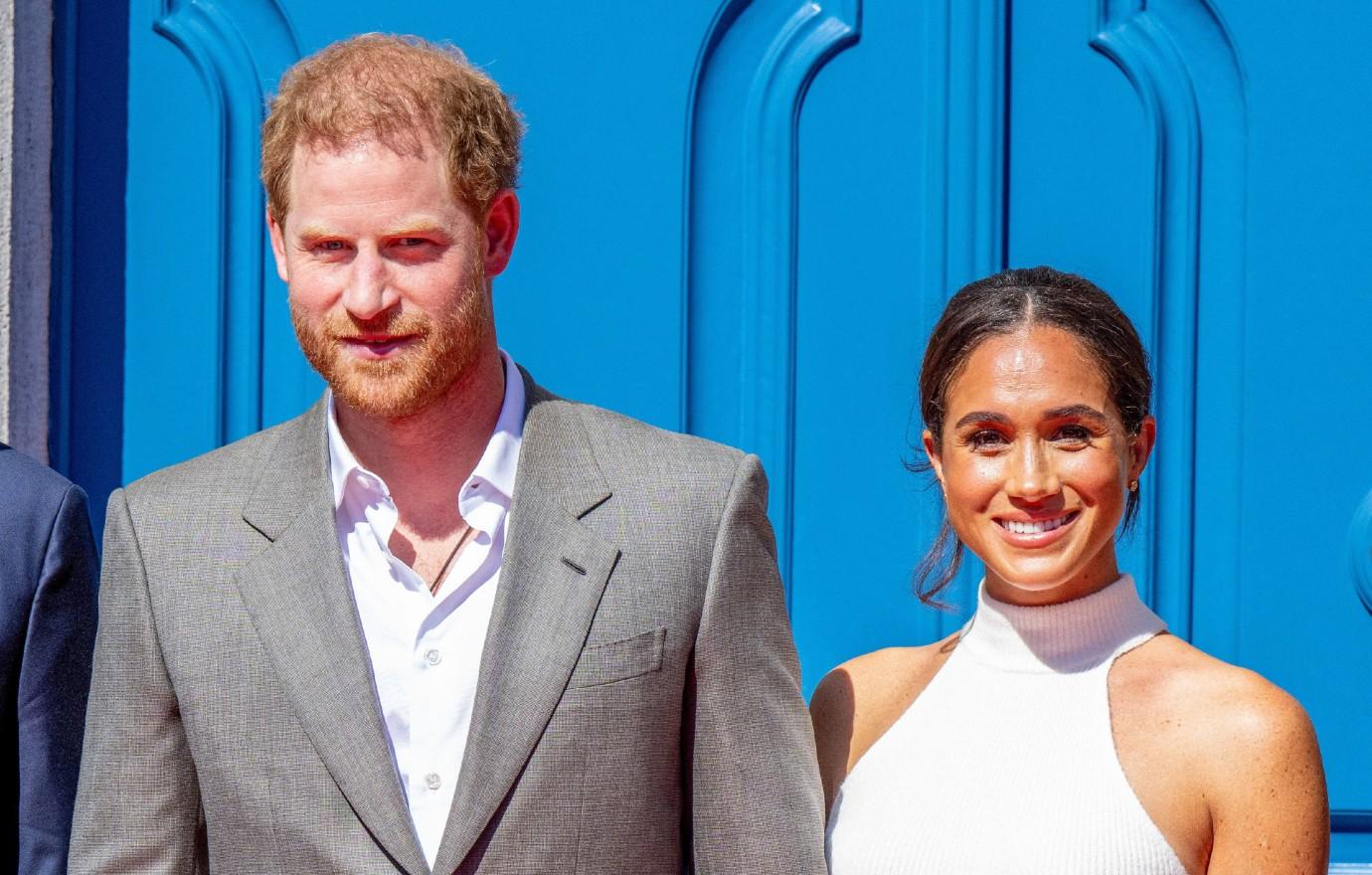 On Tuesday, September 6, the pair made their way to Düsseldorf, Germany, to attend the Invictus Games' One Year to Go event, which acts as a count down until the competition's launch. For the shindig, Harry rocked a light grey suit and white button-down shirt, while the former actress looked chic in a white halter tank and cream, wide-legged pants.
She kept the accessories to a minimum and wore her hair in a casual loose bun.
Article continues below advertisement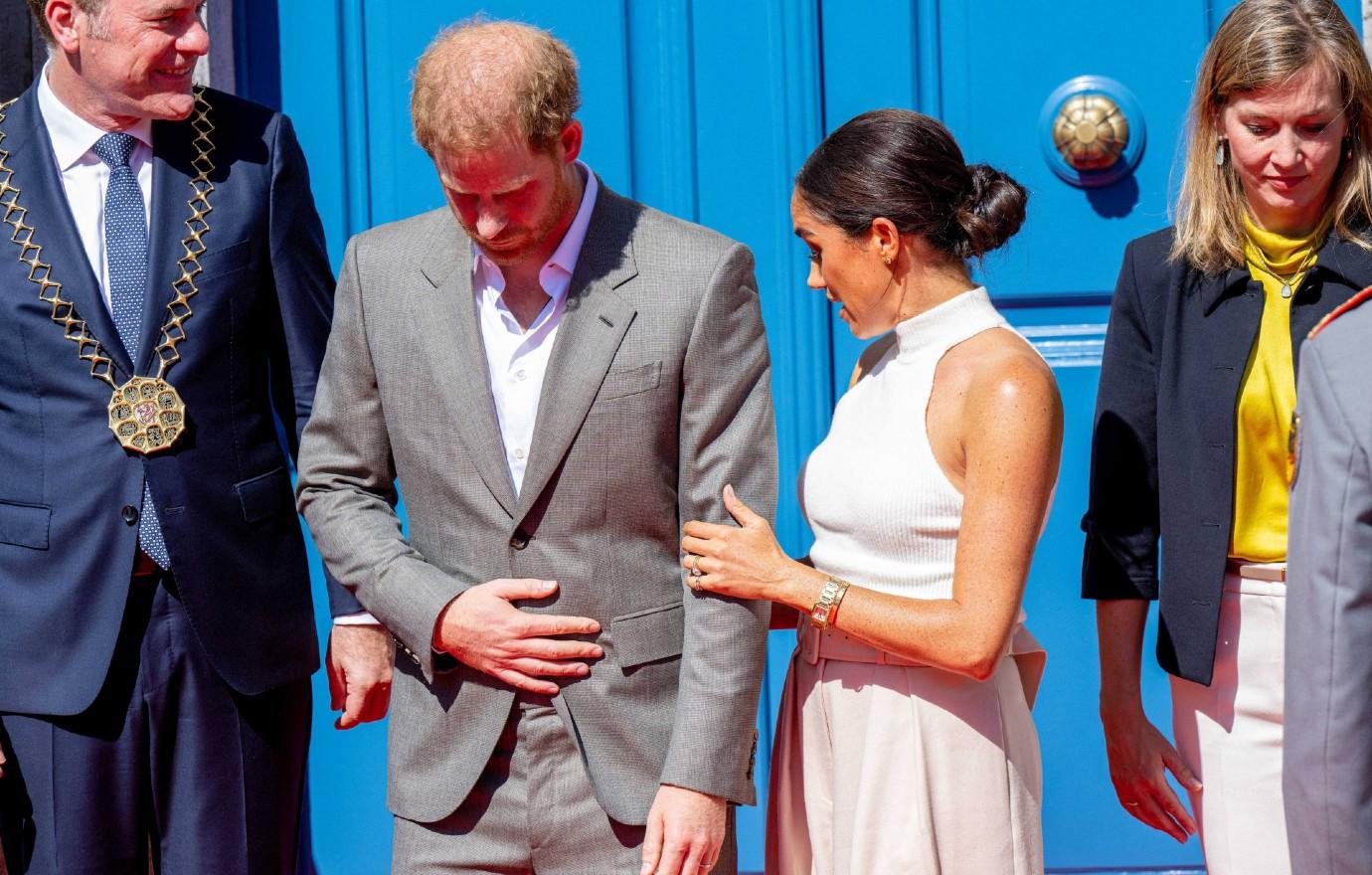 The Invictus Games were cofounded by Harry in 2014, so being able to see his vision thrive was an experience like no other.
"There is nowhere you can feel more embraced and supported than with the Invictus family," he stated. "The Toronto Games were our first time out and about publicly in an official way. We were dating at the time, so it was a lot to take in, but fortunately, we were with the perfect community for that."
Article continues below advertisement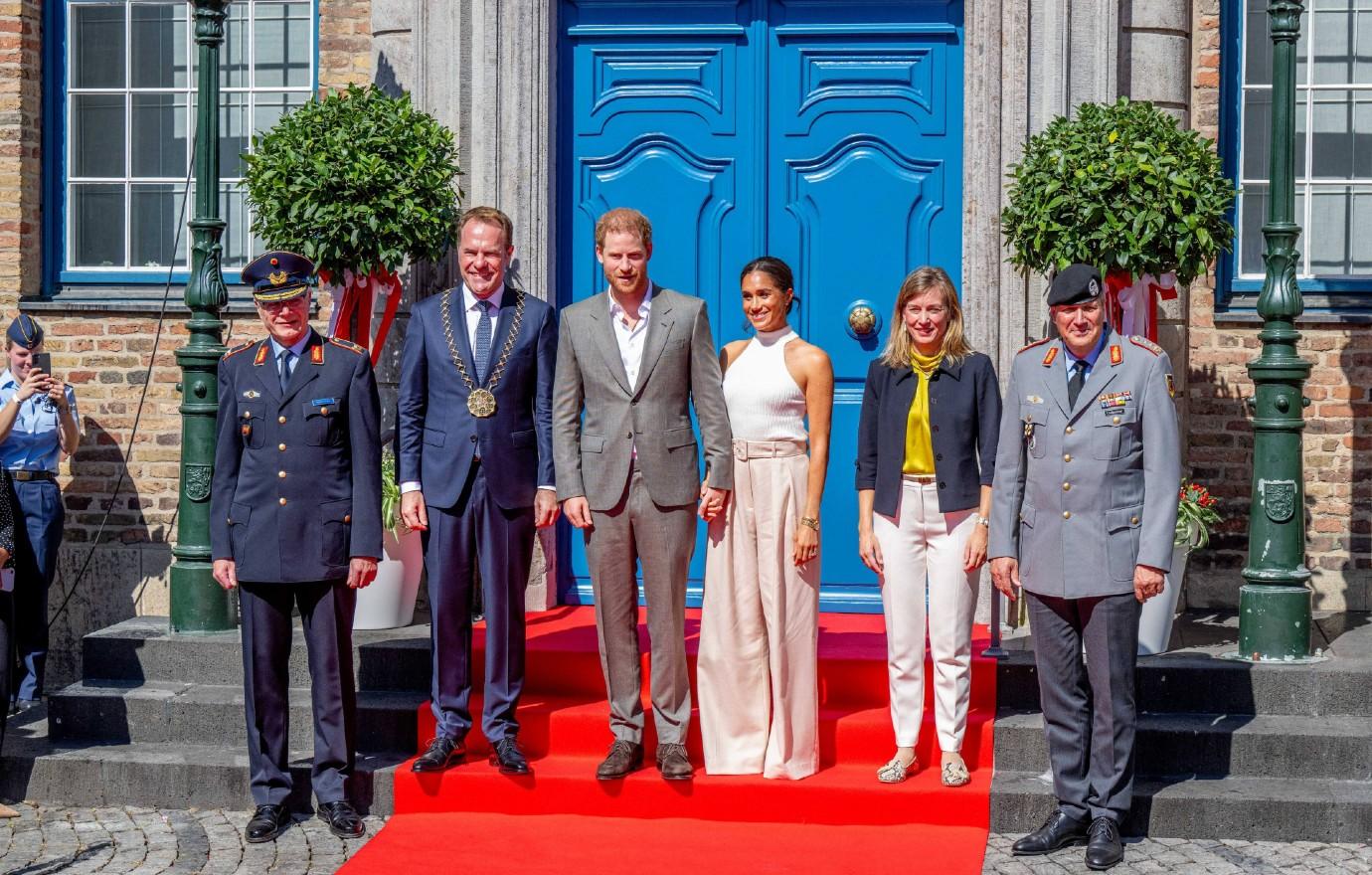 "Now, five years later, here we are in The Hague at the fifth Invictus Games, as parents-of-two, and living in the U.S.," he continued. I had always wanted to share these incredible moments with someone special, and to have Meg by my side means everything."